[googleplay url="https://play.google.com/store/apps/details?id=com.rsupport.mvagent&hl=en"]
Mobizen-Your Android, Anywhere, developed byRSUPPORT Co., Ltd, is an app that allows you to use your Android device from anywhere with a browser, whether that be on 3G/LTE, WiFi, or via USB.
Mobizen is a great way to pull all the content that matters from your Android device and display it on a PC or Mac without having to worry about transferring files. Mobizen allows you to also stream the content without having to download it or transfer first from your device.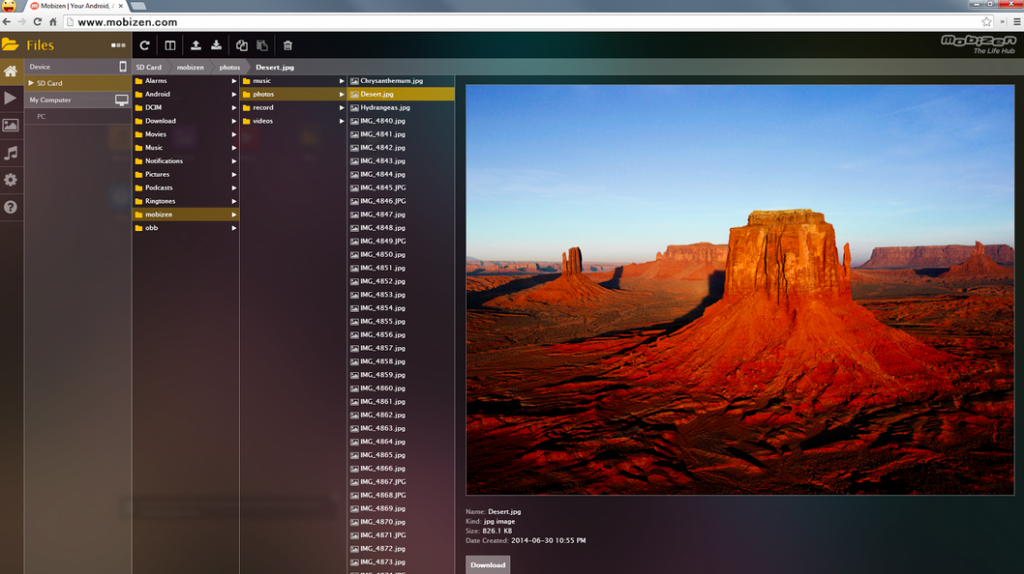 The user interface is extremely easy to navigate, providing easy one click access to your content instantly, whether that be music, photos, or videos.
Features
?1. [NEW] Recording –Record anything on your Android screen: games, video, apps, etc(Android 4.2 or later)
?2. Connectivity – Works through Wi-Fi or LTE/3G or USB cable
?3. Notifications – All mobile notifications will be shown on your PC
?4. [NEW]Full Screen – Mirror your Android at full size on a Mobizen PC or Mac
?5. Drag & Drop – Easily transfer files to-and-from your PC or Mac
?6. Multi-media – Music, video, and photos can be streamed to your PC or Mac
Not only this, but you are able to control your Android device by mirroring the display on your PC and Mac.
Connecting to my device was quick and easy; it didn't work 100% of the time, with sometimes a socket error being presented, but it was primarily an enjoyable experience.
Mobizen is a free app from the Google Play Store and is definitely worth a look.