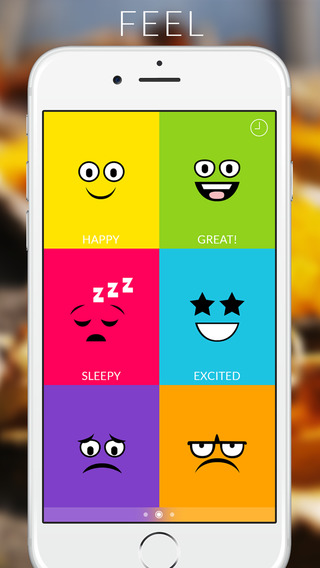 Introduction
Moodsy is a social media app available on iOS. It works as a sort of amalgamation of Snapchat and Twitter, allowing the user to communicate through short, expressive picture messages that they can share with their network, alongside an 'emotion' that they are feeling and a matching emoticon if the user so wishes.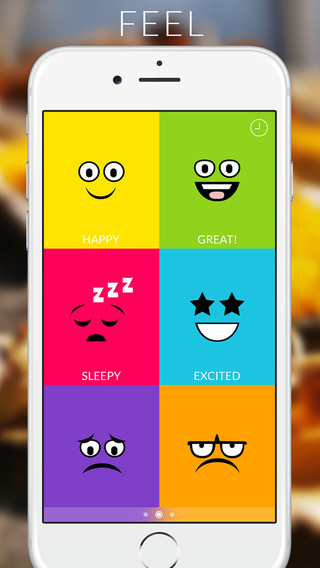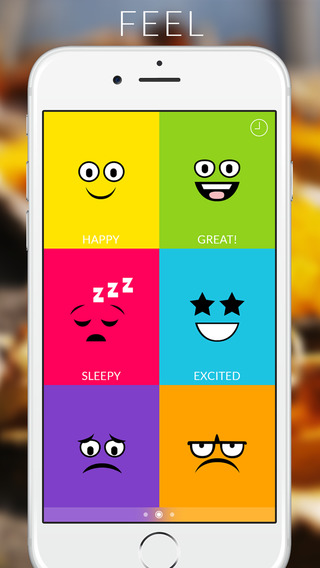 What does it do?
Moodsy allows the user to add emotions to 'everyday moments' and to share those moments with friends either in app or on Facebook, Twitter or Instagram. It also allows the user to track their emotions based on posts; providing a handy and easy to read graph that collates all the emotions that photos have been tagged with. It is also reminiscence of the Facebook Status addition of 'feelings', where the user can add how they are feeling to a post. One can't but think that this new trend of sharing emotion online will be the catalyst for this emotional community of social photographers.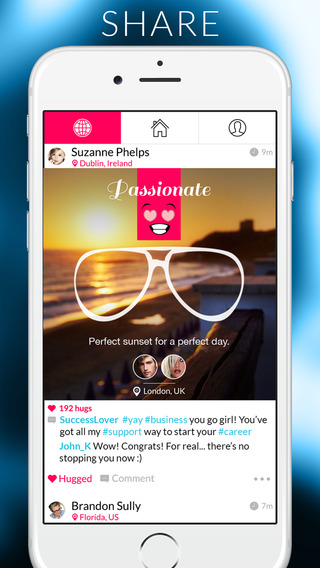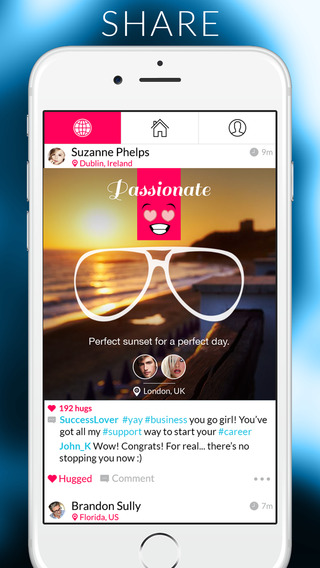 Moodsy offers 190 different mood options with unique emoticons that can only be found within their app. With the moods being compiled into statistics over time, it becomes easy and downright stylish to track your mood in this pretty and simple-to-use application. You can even see how you mood changes and is affected by friends in your network by pulling up these statistics on a connection-by-connection basis. Lastly, the application itself acts as a social media platform, allowing the user to send and receive 'moodsies' to friends in order to cheer them up or let them know how they are feeling.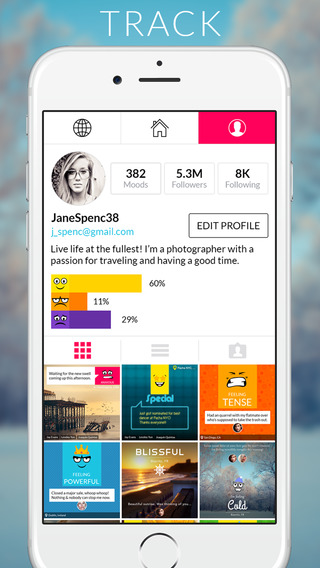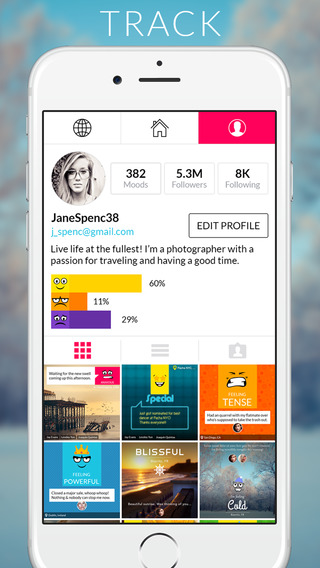 Tapscape's Final Thoughts
Moodsy may seem at first like another version of your favourite social media platform, but on closer inspection it really is more than that. Think twitter's conciseness with instagram's flare and filters; a text message's emoticons crossed with a facebook status. I truly believe that there is a place in the market for Moodsy – although that may possibly be fore the more hard core social media lover. Moodsy is at the very least innovative, fun and, most importantly in the fast moving world of on-the-go social media, quick and easy to use.