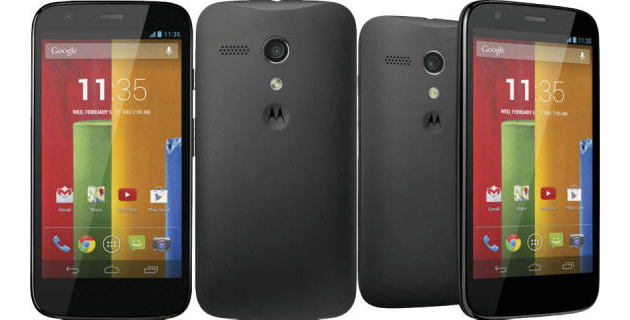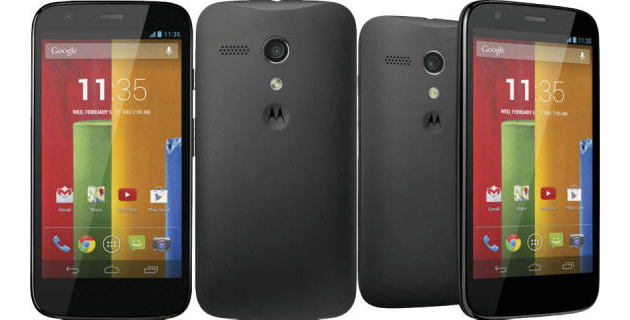 Motorola may finally be bringing its Moto G smartphone to a new carrier after keeping it on AT&T and T-Mobile since launch. A new leak put out by EVLeaks has sparked the rumors surrounding the Moto G's jump to Boost Mobile.
Since the phone operates on the GSM standard, AT&T and T-Mobile are the only mainstream carriers which currently support the Moto G. However, earlier reports have confirmed that a CDMA variant of the phone would be coming out sometime in early 2014, allowing the device to become available on Verizon and if this new leak is correct, Boost Mobile as well.
The press render included within the leak showed Boost Mobile's logo on the Moto G but other than that, the device looked as though it had not been tampered with. This means that while Motorola's Android skin will be present it does not seem like Boost Mobile is doing much to change the device for its own customers.
Boost currently utilizes the Nextel iDEN network and like many of its competitors, the carrier only sells phones at full price in order to make contracts less of an issue. There are a variety of plans and pricing structures present with the carrier but for $2 a day, a customers receives unlimited anything and with an upgrade to $3 per day, they receive access to Google Play content as well.
Unlike some of Motorola's premium smartphones such as the Moto X, the Moto G comes in at a starting price point of $179. This makes it quite easy for a no-contract carrier to pick up the device without expecting customers to pay an absurd amount of money to receive the phone.
Verizon and Boost Mobile are the only carriers in the news for potentially offering a CDMA version of the Moto G but it is possible that other carriers will come along as well. Sprint would be a likely choice as it would be the last big four carrier to include the phone in its lineup.
A release date for the Moto G on Boost Mobile has yet to come out but Verizon is expected to carry the handset in the first quarter of 2014 and possibly as soon as January.