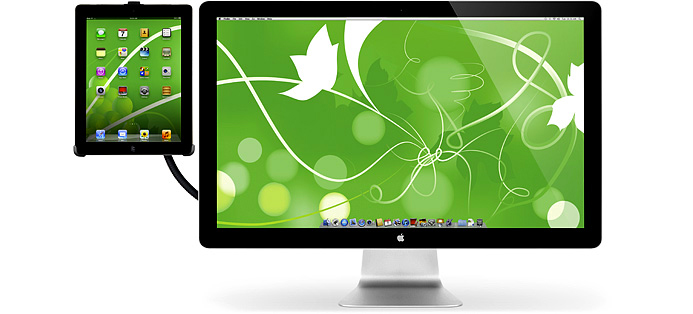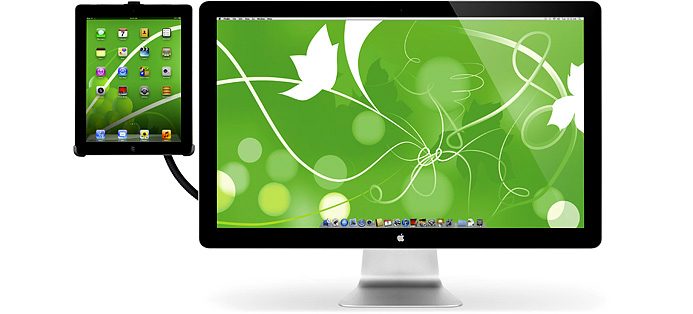 The iPad can be quite useful when used in conjunction with a Mac desktop. For instance, you may find yourself needing a secondary wireless display. That's where the Twelve South Hoverbar comes into play.
What is the Hoverbar? It's an iPad mounting solution for iMacs and Apple displays such as the Thunderbolt display. You can also use the Hoverbar to mount your iPad to a desk without scratching or denting your desk. This is because the Hoverbar uses a "hardwareless" install with a clamp and allen wrench. When installing it to an iMac or Apple Display, you simply clamp it to the stand on the back of the display.
Using the Hoverbar as a secondary display is just the beginning.  When in use, the Hoverbar gives you a full range of motion, making it great for gaming, FaceTime calls, and social networking.
If you own this product, tell us how it fits into your workflow in the comments section below!
Price: $79.99