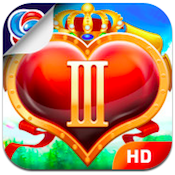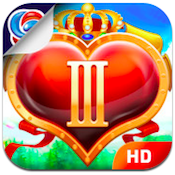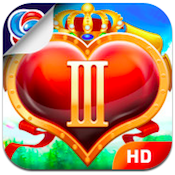 Price: $4.99     Score: 8.5/10     Category: Games
If you have fond memories of reading fairy tales as a kid, My Kingdom for the Princess III, developed by Nevosoft will be a real treat. This game is available for both iPad and Android. For this review, I play tested the game on an iPad 2.
The premise behind Kingdom for the Princess III is simple. To win the hand of a beautiful princess, you need to make your kingdom more appealing. That means building farms, repairing broken bridges, collecting artifacts, playing mini games, and building a castle.
The gameplay is a bit of a collection of genres, drawing elements from strategy and sim games alike to create a unique world-building experience. The gameplay really draws you in, and if you like the board game Settlers of Catan, you'll really appreciate the gathering and utilization of resources that My Kingdom for the Princess III requires.
A while back, I reviewed another great Nevosoft title, Stolen Beauty: Fashion Mystery. Both Stolen Beauty and My Kingdom for the Princess III share a common trait: a very engaging story, told through static cutscenes with comic book-style flair.
Controlling the action in My Kingdom for the Princess III is fairly straightforward: all you need to do is tap on a resource or location, and a worker will walk out to gather the items or repair the structure at that location.
Even if you haven't played My Kingdom for the Princess II or the original My Kingdom for the Princess, the latest installment in the series is easy to pick up and get into. If you enjoy immersive world building, sims, or strategy titles, this fairy tale game is worth checking out.
My Kingdom for the Princess III for iPad is compatible with iPad. Requires iOS 3.2 or later. A small expedite fee was paid by the developer to speed up the publication of this iPad game review
Learn more about the Android version at Google Play.