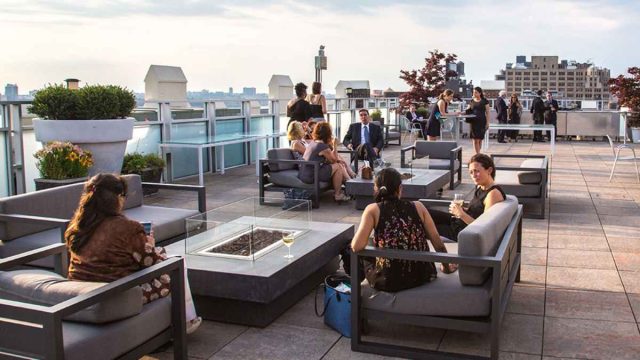 New York City, a bustling hub of commerce and creativity, presents a wealth of opportunities for corporate events. Yet, amidst the city's vibrant chaos, the key to a successful corporate gathering often lies in selecting the perfect NYC corporate event planner. This article offers insights on how to navigate the selection process to ensure a seamless and memorable event.
Define Your Event's Objectives and Scope
Before embarking on the search for a corporate event planner in NYC, companies must first clarify their event's objectives and scope. Whether it's a product launch, team-building retreat, or an annual gala, a clear understanding of what needs to be achieved will guide the selection process. NYC corporate event planners specialize in diverse event types, so knowing your goals is crucial for finding the right match.
Research and Shortlist Potential Planners
In the vast sea of NYC corporate event planners, thorough research is essential. Start by seeking recommendations from colleagues, checking online reviews, and exploring planners' portfolios. Create a shortlist of potential candidates whose work aligns with your event vision and objectives.
Evaluate Experience and Expertise
Experience is the cornerstone of successful event planning. When assessing NYC corporate event planners, consider factors such as the number of years they've been in business, the range of events they've executed, and their familiarity with your industry. NYC's diverse corporate landscape demands a planner who can adapt to various settings and scenarios.
Check Credentials and References
Scrutinize the credentials of your shortlisted NYC corporate event planners. Are they certified professionals? Do they have the necessary licenses and insurance? Equally important, reach out to their references or past clients to gain insights into their reliability, creativity, and ability to handle unforeseen challenges.
Align with Your Budget
Corporate events come with budget constraints, and it's crucial to find an NYC corporate event planner whose services align with your financial parameters. Request detailed proposals from potential planners, including cost breakdowns, to ensure transparency and to avoid hidden expenses.
Collaboration and Communication Skills
A successful event planner in NYC should be an effective communicator and collaborator. Gauge their ability to understand and translate your vision into reality. A strong working relationship built on trust and open communication is essential for a seamless event.
Creativity and Innovation
In the city that never sleeps, creativity sets events apart. NYC corporate event planners should possess a flair for innovation, offering unique ideas and experiences that engage attendees. Review their past projects to assess their creativity and ability to think outside the box.
Logistics and Contingency Planning
NYC's logistical challenges can be daunting, but experienced corporate event planners in NYC are well-versed in navigating them. Inquire about their contingency plans for unexpected situations, ensuring that they can handle any curveballs that may come your event's way.
Compatibility and Trust
Finally, select a corporate event planner with whom you feel a genuine rapport and trust. A collaborative partnership based on mutual understanding and respect will make the planning process smoother and more enjoyable.
In the realm of corporate events, the choice of an NYC corporate event planner is a pivotal decision. Companies like Twenty Three Layers have experience working with large corporations, creating unique and experiential corporate events. A well-selected planner can transform your event from ordinary to extraordinary, orchestrating seamless experiences that leave a lasting impression. By following these guidelines, businesses can confidently navigate the Manhattan maze and find the perfect NYC corporate event planner to bring their vision to life.