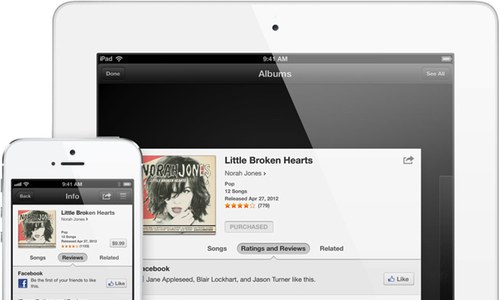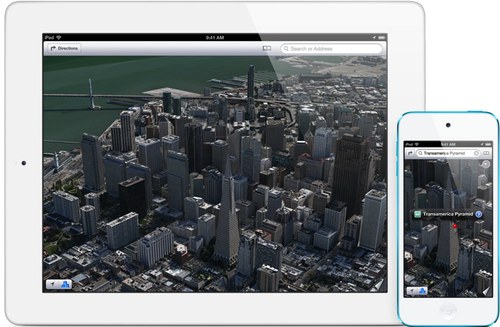 Apple is advertising 200 features are new in iOS 6. Needless to say, some of them will be imperceptible, while others are going to change how you use your iPhone, iPod touch and/or iPad. What's it all mean and which features are important? Step inside for the full skinny.
Think of Tapscape's guide to the 200 new in iOS 6 features as a skim milk latté with an extra shot of espresso — it's gonna get you going without loading down with useless calories.
iOS 6: The Journey Is the Destination
The new Maps app in iOS 6 has been a source of both criticism and praise for Apple. Yes, the turn-by-turn directions are first rate, but you need an new iPad, iPhone 4S or iPhone 5 to take advantage. Further, whereas you this feature is available in disparate places like Ireland and Namibia, iOS 6 Maps turn-by-turn isn't available in China — check for your country here.
Similarly, the flyover feature is beautiful, brilliant and only available in the USA, and only a limited number of cities at that.
Where Maps completely falls flat is walking directions and public transport, things that Google Maps (how to get it back) does admirably. It's all but certain that Google Maps for devices running iOS 6 is being developed, but no one seems to know (if or) when it will arrive on the App Store.
Siri now knows sports, movies and restaurants, and can help users lauch apps Tweet and post to Facebook. The real ass-kicker, however, is the availability of Siri's original and (some) new features to folks in Canada (English and French), China (Mandarin), Hong Kong (Cantonese), Italy (Italian), Korea (Korean), Mexico (Spanish), Spain (Spanish), Switzerland (Italian, French, German), Taiwan (Mandarin) and US (Spanish).
More Facebook, Less Hassle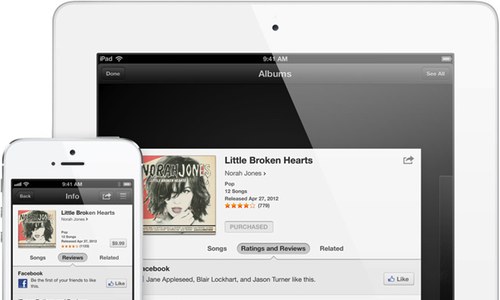 See also: iPhone 5 Reviews: A Lot of Praise, Some Caveats
Facebook integration is a great new feature that provides for system-level login and posting/sharing from Photos, Safari, Maps, App Store, iTunes, Game Center and Notification Center. As noted above, Siri can assist users with posting to Facebook and Twitter.
Facebook integration also extends to viewing Facebook contacts and calendars inside iOS 6's Calendar and Contacts apps. Further, you can like apps and contents in the App and iTunes stores, respectively.
Passbook: The Mobile Wallet to Be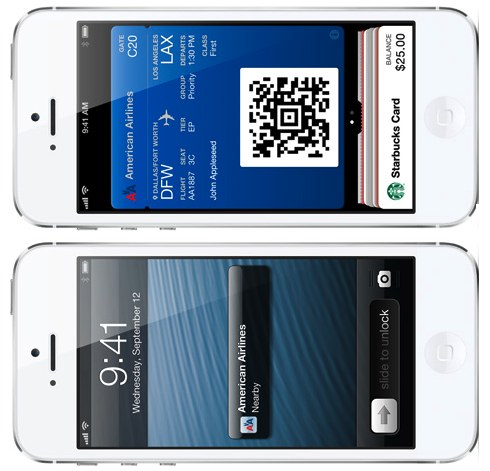 No, the iPhone 5 doesn't have NFC (and who cares?), but the mothership is nevertheless building out a mobile "payment" platform. That said, Passbook is Apple's geo-fenced, location-aware mobile wallet for the iPhone and iPod touch that isn't quite a wallet yet, but it's pretty obvious where this could lead.
In the meantime, Passbook offers paperless access to boarding passes, buying coffee, movies and concerts via vendors like Eventbrite (event tickets), StubHub (event tickets), Starbucks, American Airlines, Amtrak, Target, Fandango (movie tickets), Delta Airlines and more.
Apple's under appreciated video chat app/service, FaceTime, has gotten a pair of very nice upgrades — FaceTime over 3G (see also: AT&T v FaceTime: Appholes) and the ability to receive FaceTime calls (placed to your cell number) on your iPod touch or iPad.
TIP: All iOS 6 features aren't necessary available in all geographic areas, check.
Also from the "nice touch" department is Do Not Disturb, which allows users to block calls, notifications, SMS, etc. on-the-fly or during specific time periods. The twists that make this feature awesome is the ability to whitelist certain individuals and/or screen notifications and assign a Reminder to follow up later.
And, the brilliant bit is that you can view a notification of an incoming call, for example, and then choose to reply via Messages (yeah!).
Mail, Safari: Mobile Is as Mobile Does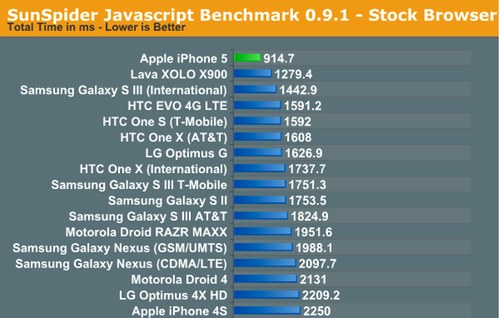 See also: What's new in iOS 6: The Full Feature List
Apple's mobile Mail and Safari apps have received feature and performance updates that bring them more closely into line with the functionality found in the desktop versions. For example, Mail now offers VIP mailboxes, flagging, per account signatures, and the ability to attached photos (hello, 1995) and videos.
For its part, Mobile Safari delivers offers best-in-class JavaScript performance, as well as nice touches like iCloud Tabs (i.e. shared browsing across devices, see also: What's new OS X 10.8.2), fullscreen, offline Reading List support and the ability to upload photos.
Apple has also invested serious time in remaking the iTunes and App stores with a consistent, easier-to-navigate user interface that reduces clutter — less stuff in your face that has access to more detail, like album info, photos and the ability to listen to samples even as you keep browsing.
Though even a studied observer might have difficulty finding 200 new in iOS 6 features, there is clearly a lot here to learn, digest and make use of.
Two of the biggest new features, Maps and Passbook, are clearly works in progress and it will be interesting to see how Apple fully builds them out.
Personally, I am very much liking Facebook integration, iCloud Tabs, the App + iTunes stores makeovers, noticeably faster Mobile Safari and nevertheless beautiful/useful Maps app…
What's your take?
via Apple