Apple's Worldwide Developers Conference (WWDC) 2018 was a software-only event. If compared to last year, the company did unveil the powerful iMac Pro, updated few other Macs too but this year the company just stuck to software. There were no hardware announcements as originally speculated, the company was expected to launch a cheaper iPhone SE2, an updated MacBook Air, and update the other Mac computers.
Well, the event was only-software on-stage, the company did release a new set of back cases for the iPhone and new straps for the Apple Watch; all designed for a fresh summer look. Following the yearly tradition, the company quietly added seasonal cases made of Silicone and Leather whereas the Apple Watch gets new Woven Nylon straps.
The iPhone X gets a new Peach colour Silicon case which costs $39. Apart from the seasonal colour, the same case is also available in Marine Green, Sky Blue, Lemonade, Red Raspberry, Denim Blue, Blue Cobalt, Dark Olive, Rose Red, Ultra Violet, Cosmos Blue, White, Midnight Blue, Pink Stand, Black, Red (Product Red special) colours.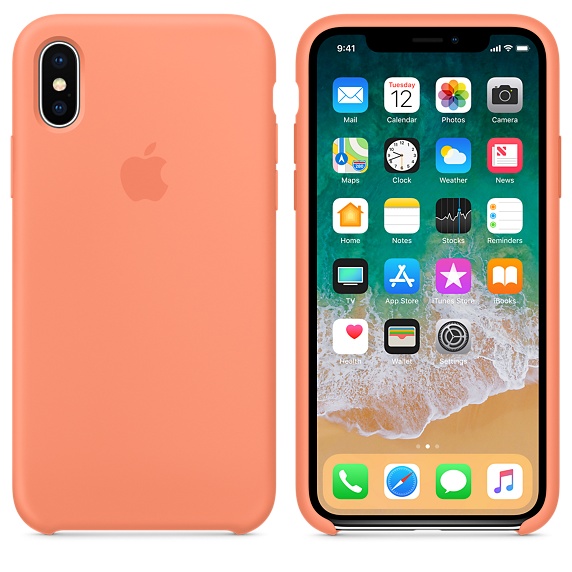 The iPhone X also gets a new Electric Blue Leather Folio which costs $99. It's also available in six other colours. The iPhone X leather cases also got updated, a new Soft Pink has been added for $49. The same leather case is also available in twelve other colours.
The iPhone 8 and the iPhone 7 being of the same structure get common new (as always) silicone and leather cases. The silicone case for the iPhone 7 and the iPhone 8 starts at $35 with the new seasonal colour being Sky Blue. The case is also available in fifteen other colours. The similar case for the Plus model can be bought for extra five dollars i.e $39.
The Apple Watch gets Pride Edition Woven Nylon strap, Marine Green Sport Band, Peach Sport Band, Black Nike Sport Band, Barely Rose Nike Sport Band, Pink Stripe Woven Nylon, Pearl Pink Sport Loop, and more. All the bands cost $49.00 for both the 38mm and the 42mm model.