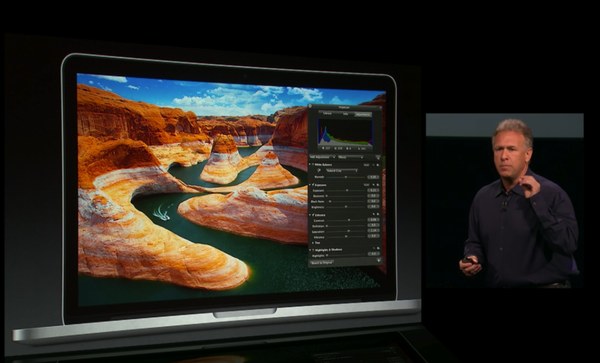 Apple hasn't disappointed, delivering updated the long-expected 13-inch Retina MacBook Pro, as well as iMac and Mac mini refresh. Regarding Cupertino's best-selling all-in-one, which Tim Cook says is the number one desktop computer in the US, Apple has raised its game with a truly stunning device. There are new Macs to fit almost any taste.
• 13-inch Retina MacBook Pro, $1,699
— 2.5GHz dual core i5 w/ 8GB RAM, 128GB SSD
— Retina display
— 7-hour battery
— Available today
So, this is "just" a 13-inch version of June's Retina MacBook Pro? Yep. However, folks have raved over the 15-inch model and this smaller still Retina MBP will sell even better.
Mac mini Gets a Hug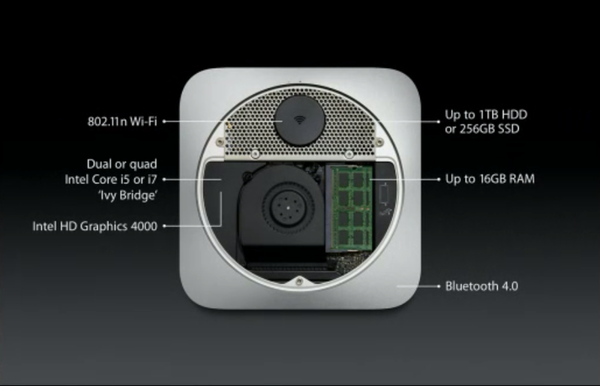 There is nothing visually new about the 2012 Mac mini — Apple delivered Intel Ivy Bridge performance while maintaining the existing prices in the same enclosure.
• Mac mini, $599, $699
— 2.5GHz dual-core i5, 4GB RAM, 1TB HDD
— 2.3GHz, 4GB RAM, 2 x 1TB HDD, $999
— Available today
Major Makeover for the iMac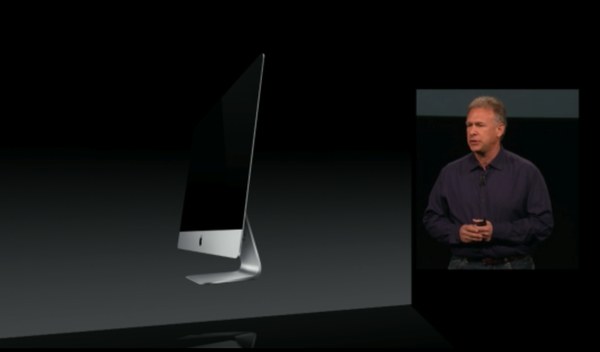 "The boldest new iMac design we've ever created," says Apple marketing chief Phil Schiller.
Yes, there is a fairly large bump in the back where the electronics are housed. Nevertheless, the crisp, thin edges make a bold statement — competing products look bloated by comparison.
• iMac, 21.5-inch ($1,299), 27-inch ($1,799)
— 21-inch ships in November, 27-inch ships in December
— Wireless KB, mouse or trackpad
— #1 desktop model in the US
— It's super, super thin (stunning)
— 5mm at the edge, 80 thinner than 2011 model
— Uses laminated display assembly (45 percent thinner)
— Device is 8lbs lighter
— Optical drive is gone, external available
— Dual microphones, FaceTime HD Camera
— Apple Fusion Drive: 128GB SSD + 1TB or 3TB HDD
The rumor mill promised a 13-inch Retina MacBook, radically thinner iMac and Mac mini refresh, which is exactly what Apple delivered. The standout in the bunch is the iMac, really stunning.
Ready to buy? Which one(s)?
See also: All-New iMac Features Stunning Design, Brilliant Display & Faster Performance, Apple Introduces 13-inch MacBook Pro with Retina Display