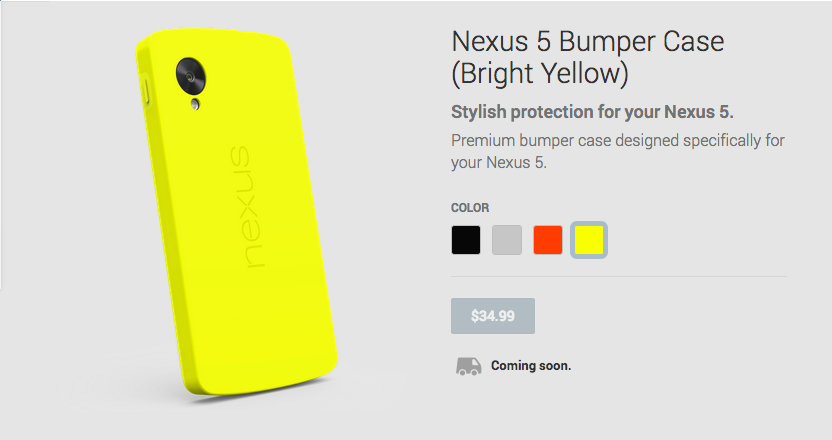 Yesterday brought two new "treats" we'd been waiting for over the past few weeks: the LG Nexus 5 and Android KitKat. The Nexus 5 specs and features were exactly as tech sources predicted over the last few weeks. The Nexus 5 boasts a 4.95-inch, Gorilla Glass 3 IPS liquid crystal display (LCD), a 2.3Ghz Qualcomm Snapdragon 800 processor, 1.3MP front-facing camera and an 8MP rear-facing camera with optical image stabilization (OIS) and video image stabilization (VIS), a 1920 x 1080p screen resolution, 1080p video recording, Wi-Fi 802.11a/b/g/n/ac, LTE, Bluetooth 4.0, a micro-USB port, and comes in both black and white colors with either 16GB or 32GB of internal memory storage. The 16GB Nexus 5 model costs $349 and the 32GB Nexus 5 costs $399.
The Nexus 5 comes in at a whopping pixel density of 445ppi, slightly higher than even that of the Galaxy S4 (441ppi) and significantly higher than the Galaxy Note 3 (386ppi). One reason the Nexus 5 has a higher pixel density than either Samsung device is that the Nexus 5 screen is not as wide (4.95 inches) as that of the Galaxy S4 (5-inch display) or the Galaxy Note 3 (5.7 inches). The LG Nexus 5 has an impressive display, no matter how you slice it.
Google implemented Qualcomm's new Snapdragon 800 processor, 802.11ac Wi-Fi, and even optical image stabilization into the LG Nexus 5; these are all worthy specs that reflect the competition of smartphones that compete for dominance in 2013.


Alongside of its next-generation Nexus smartphone, Google, in the spirit of Samsung and Apple (as of its iPhone 5s presentation), decided to provide bumper cases and flip covers for its Nexus 5 smartphone. The bumper cases cost $34.99 and are not yet present in the Google Play Store. The Quick Covers cost $49.99 and are also listed as "coming soon" in the Google Play Store. The Quick Cover is similar to Samsung's flip cover but does not provide an open window to view the time as does Samsung's flip cover.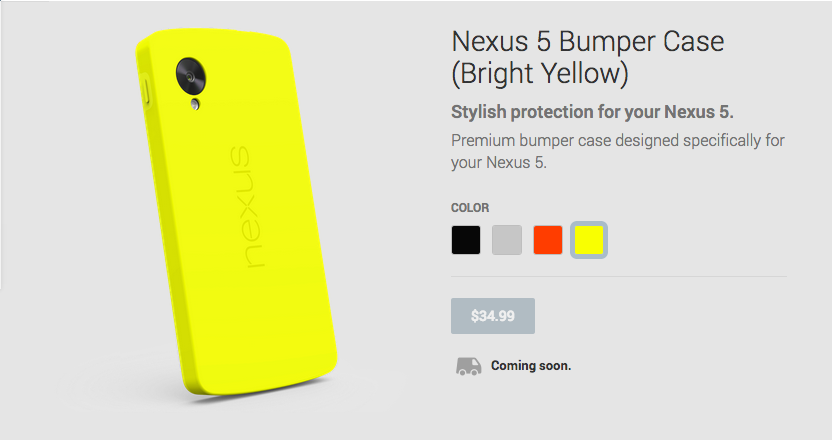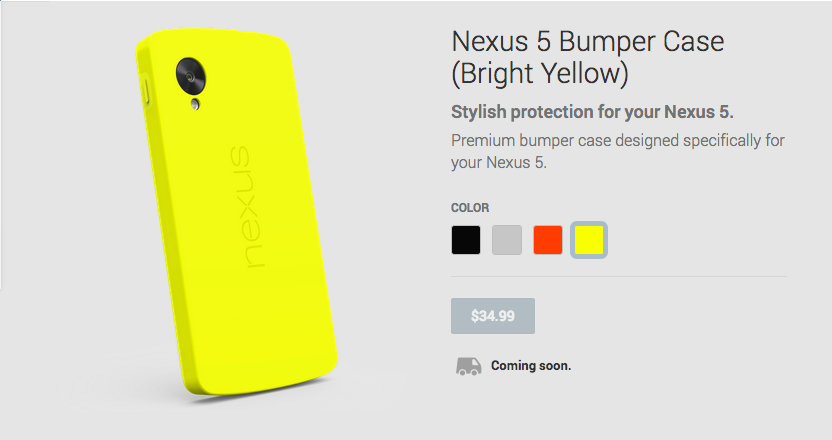 The Nexus 5 battery comes in at 2,300mAh, 200mAh larger than that of the Nexus 4 (2,100mAh), and provides 8 hours of Wi-Fi browsing, 7 hours of LTE, and approximately 17 hours of talk time. With a gorgeous screen resolution (1920 x 1080) and a quad-core processor (Snapdragon 800) comes a need to increase battery life significantly. I wish that Google had capitulated and granted a 3,000mAh battery for the Nexus 5, as a recent rumor suggested, but the company did not grant my wish. Better luck next year…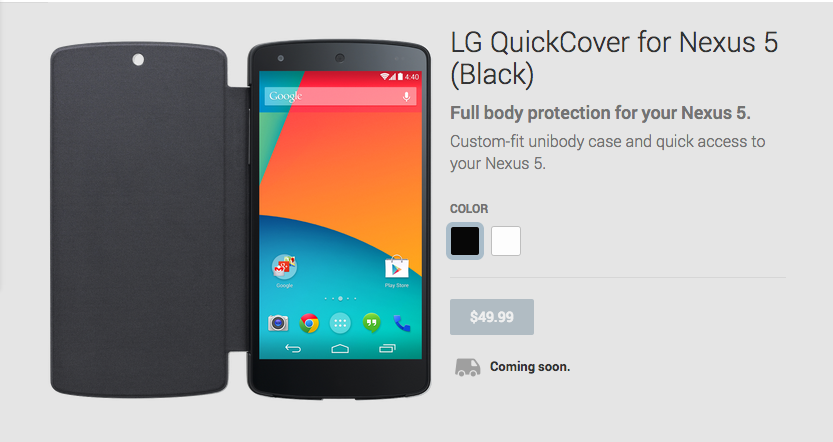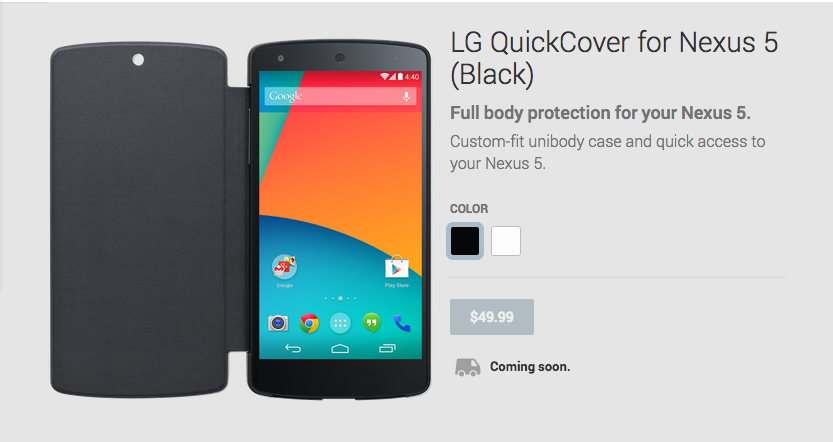 The LG Nexus 5 is a commendable smartphone by Google, and will be even more impressive for those who are looking to have Google's latest and greatest.
Have you ordered your Nexus 5 already? Tell us if you did, what color and memory storage size you ordered, and provide for us the spec or feature that motivated you to buy the Nexus 5 in the comments below. If you purchased bumper cases or quick covers (or both), please tell us what colors you bought and which you like the best.