Notepad came packed with Windows 1.0 for the first time, since then, it has seen its ups and downs. To up the game with Notepad, Microsoft has now added support for text files created on Linux systems. Till date, the Windows notepad application would show Linux text files as gibberish.
Notepad does understand the text of Linux (text) files but until now, it couldn't understand when a line would end. It would lead to the text being displayed in a single line, which as expected, would make the text unreadable.
People have been complaining about this issue for a very long time now, it's especially the developers who use both Linux and Windows systems, about support for Linux text files. Also, Notepad couldn't understand text files creates on Macs too, as Mac is based on Unix (as Linux is a Unix-like OS).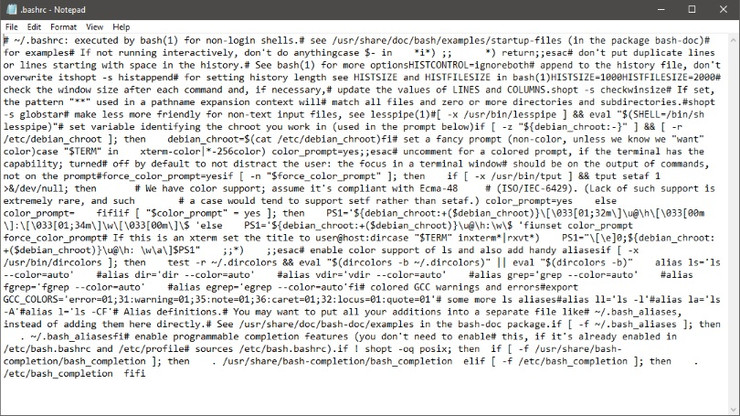 Microsoft explains that, until now, Notepad only supported three types of "end of line" characters. They being – Windows End of Line (EOL) characters, Line Feed (LF), and Carriage Return (CR). If Notepad had found a different type of end-of-line, it would have treated it as garbage. It won't be the case anymore, the latest Windows 10 Insider Build has added support for Linux text files.
It's good to hear Microsoft playing well in the market – by adding support for Linux commands (through bash) earlier and now adding support for Linux text files. Microsoft is not trying to sell Windows anymore, it's trying to create an ecosystem of services (also including apps) that can run on multiple platforms.
To turn Microsoft's new dream of running its services on all platforms, it has to play well with the others (software makers). The company is pushing its software on mobile platforms and not trying to be a mobile maker, as it knows it has lost the game already. The company is not reminiscing about the losses but trying to work on projects that it thinks might actually work.
The public roll-out of the new Windows 10 build should happen in the upcoming months. Microsoft could also bundle it with its next major Windows 10 Update scheduled for the fall.