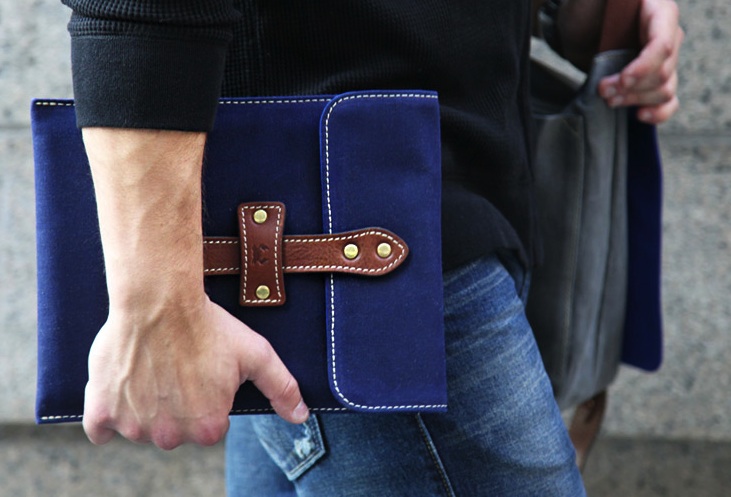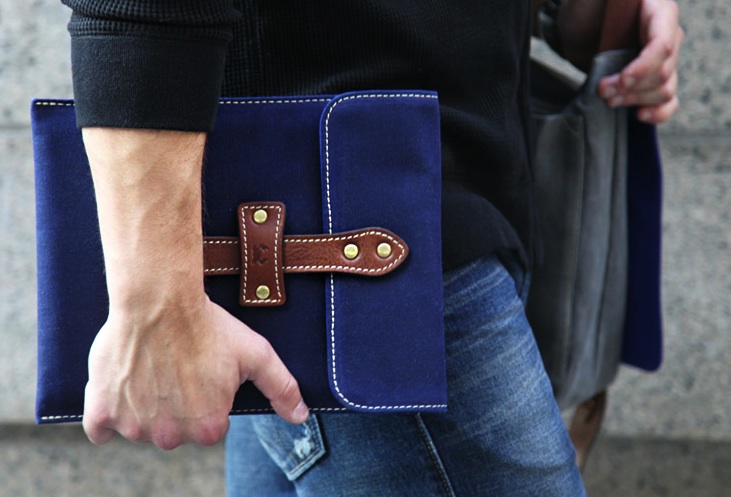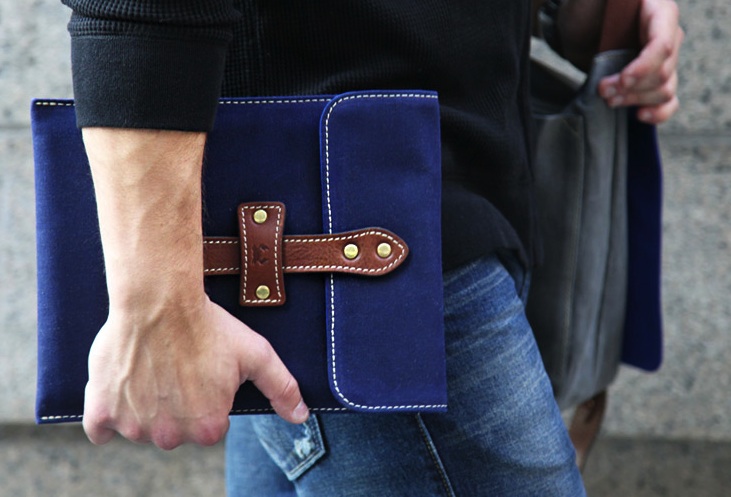 If you're one to bring along your iPad from place to place, the O'Hare iPad Sleeve from Blue Claw Co. helps you do so in style.  The O'Hare merges minimalism with the finest cotton and leather, all handmade in the United States.  Its handcrafted leather strap has a slip for easy access and a built in magnet to keep it covered and well protected.
O'Hare Sleeve iPad Features
"Made from 15oz-waxed canvas, full-grain leather and our signature blue cotton liner, the water resistant exterior canvas will help protect the device. This canvas will age over time, giving it a patina and making each item one of a kind."

The O'Hare iPad Sleeve is part of Blue Claw Co.'s Urban collection, fits all three iPad models, and is available now in five different colors for just $75.