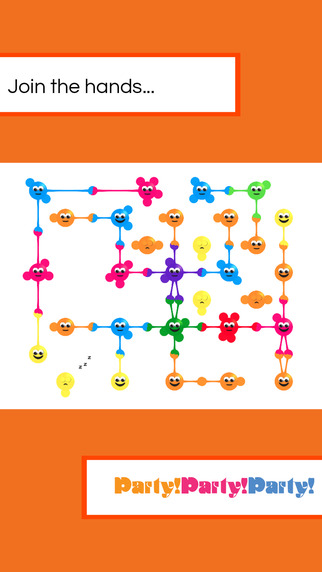 [app url="https://itunes.apple.com/gb/app/party!party!party!/id996278326?mt=8&ign-mpt=uo%3D4″]
Introduction
Party!Party!Party! is the new application from ex Rockstar dev Mike Currington. It is a free to play iOS game that breathes new life into the classic Japanese game of Bridges. The player must solve the increasingly difficult puzzle levels in order to allow the pulsating dots to 'party' – by getting them all to hold hands. There is no time limit and it is suitable for all ages.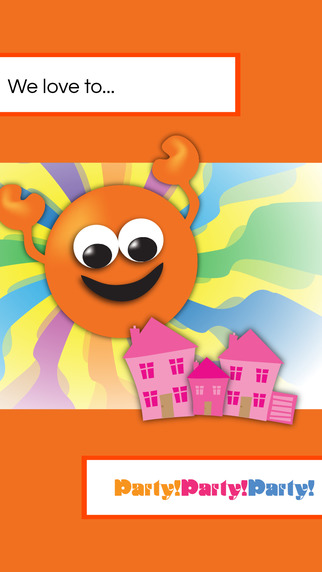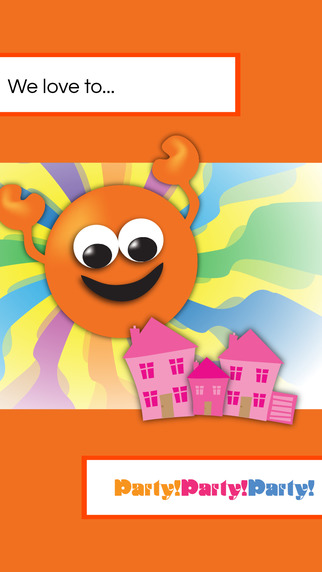 What does it do?
The game opens with the little Party Dots sitting tight at a school like building on the first 'world'. The layout is reminiscent of mario world games and gives the whole app a nostalgic feel. Thegame itself progresses in pre made stages, where it becomes increasingly more difficult to complete the game. The aim on each stage is simple – in order to complete the level and move on, all the dots need to be able to dance at the party. For this to happen, each dot must be holding hands with another dot. If any dot has a spare hand, then it's game over and the player must start over. Sometimes there is more that one way to bridge the arms in each level, and some dots have longer arms than others. All in, the basic concept is highly addictive – although I did run into a couple of frustrating moments where it wasn't obvious that the dots had 'short' arms, and the game seemed a little buggy. However, I was playing a pre-release version and these moments did not detract from the hours of fun with the game.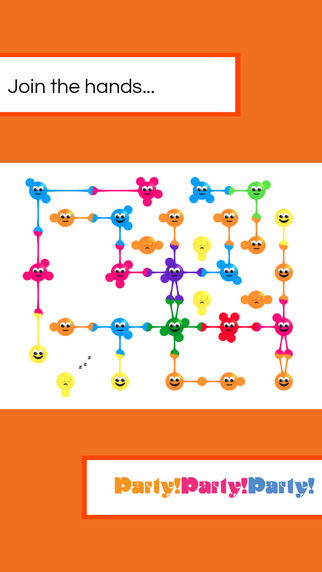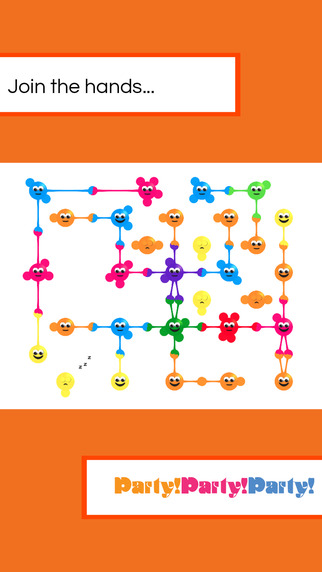 The graphics in game were cartoonish and simple – all the better to see and solve the puzzles with, without being too dull and under animated. I especially liked how the dots would get happier and pulsate to the beat once they started to party, and how diappointed they looked when I had to undo a move and unlink them from their friends. The music included in the game also kicks in part way through the level, and seems to progressively get louder the closer you get to the goal, which was a neat little touch.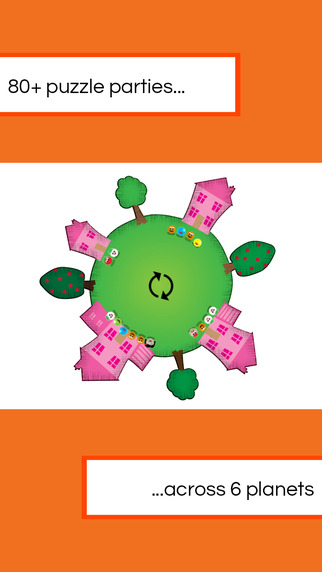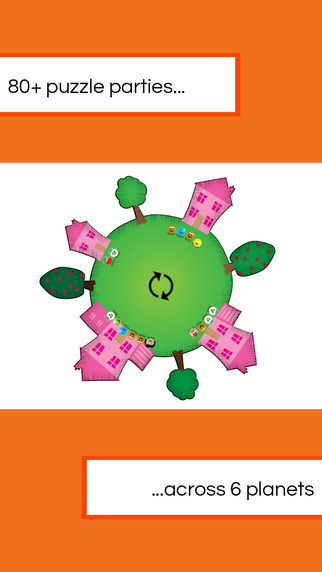 Tapscape's Final Thoughts
In all, Party!Party!Party! was a fun and addictive casual game, especially considering that it is free to play. The levels had good, clear instructions to teach the player how to play the game, and the graphics were fun without being intrusive. The game also featured a slow enough level progression so that the player has time to enjoy the game, whilst also feeling challenging enough to get a kick out of winning. A great little app to waste away time on the commute.