The iPhone 5 release has come and gone. By now, a lot of you are already familiar with the features and have decided whether the iPhone 5 will be your next smarptphone. For those who think they'd like to try out another phone instead, we've got a great deal featured today.
Amazon Wireless is currently offering HTC's flagship Android phone at a bargain-basement price of just $20 if you grab it with anew AT&T contract. That's $80 less than what you would have to pay for if you were to get the phone at an AT&T store.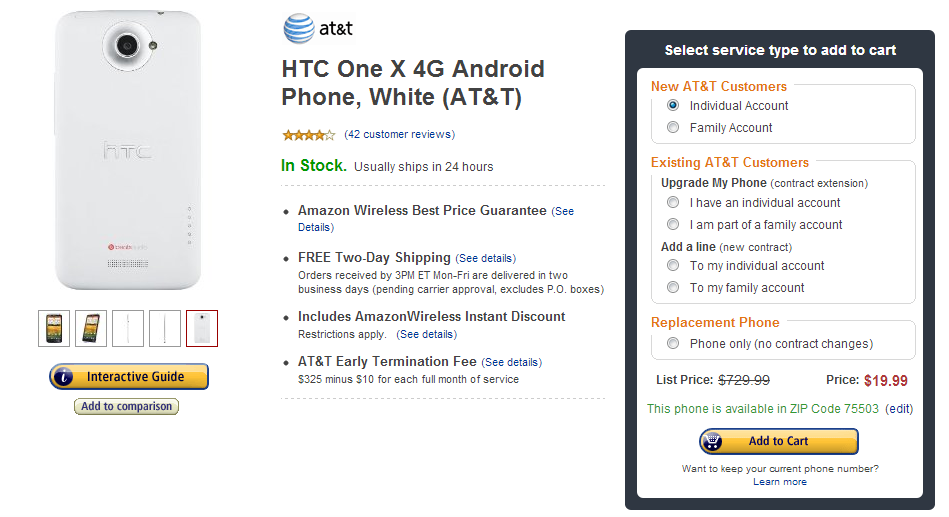 The Amazon wireless store has both white and gray versions of the phone in stock.
If you're already an AT&T customer, don't fret. You can still walk away with this awesome phone for a measly $100. You just have to act fast though because these type of deals don't last very long.
The HTC One X easily has some of the best specs for any phone in its class that's currently out in the market. It's powered by a 1.5 GHz dual-core Qualcomm Snapdragon S4 processor and comes with 1 GB RAM and 16 GB flash memory. You get a Super IPS LCD 2 screen with a resolution of 720 x 1280 that's practically entering phablet territory at 4.7 inches. You also get a more than sufficient 8 MP rear camera and a 1.3 MP front camera, Android 4.0 ICS with Sense 4.0 and of course, Beats Audio. All this is packed in am impressively thin (8.9mm) and light (130 grams) frame.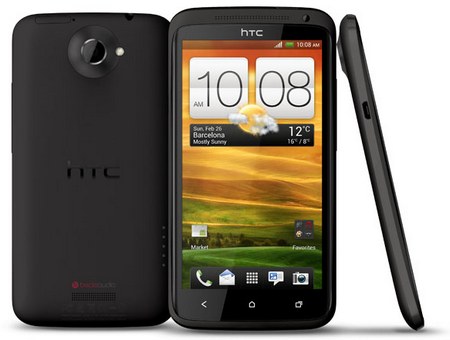 Any HTC One X users out there? Share your experiences with other Tapscape fans that could help them decide if this is a great iPhone 5 alternative.
[via Android Authority]