Why PicShop Lite?
PicShop Lite is an image-editing app that you can enhance your photos with. It includes a full editing suite with tools, filters, frames and overlays for your images. Plus it has sharing options so that you can attach your edited pictures to emails directly from the app.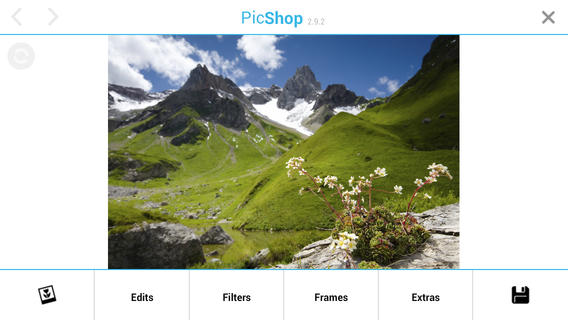 Utility
PicShop Lite gives you plenty of options to enhance your photos with. Under Edits users can select options to fix pictures such as Autofix, Crop, Straighten, Color (to adjust hue and saturation), Sharpness, Rotate, Focal Point (for blurring) and Red Eye. Those are probably relatively basic options you would expect to find with most apps. The one notable tool missing is perhaps a clone stamp.
You can select a range of filter effects with this app. Filter effects such as Sepia, Vintage, Lomo, B & W, Negative, Textures and Emboss are a few you can apply. I would not say there were that many lacking except perhaps a filter for adding grain to pictures, a good retro effect, which PicShot Lite does not include. Options for adding painting and sketch effects to images would have also been a good addition.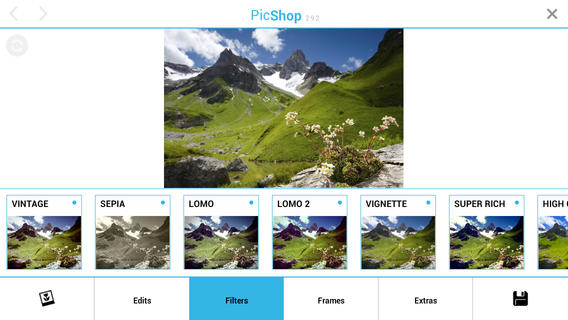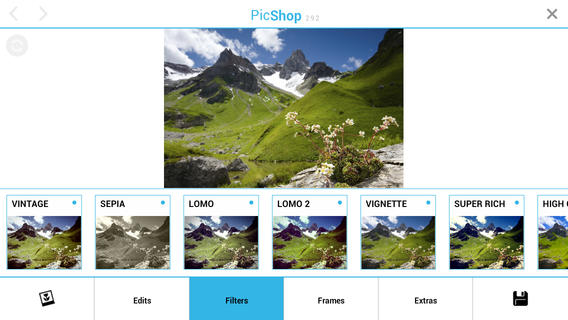 Users can add frames to their pictures. The app includes a selection of frames for you to add borders to images. Some (but not all) of the frame options lack settings to adjust their colors and width, which limits their flexibility.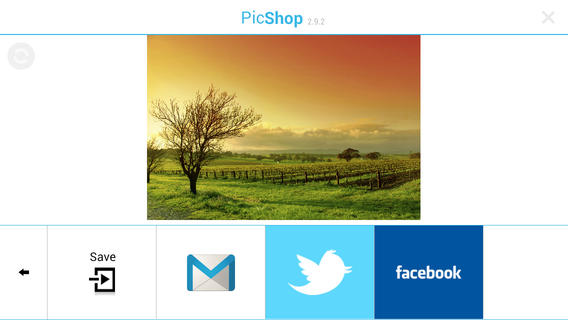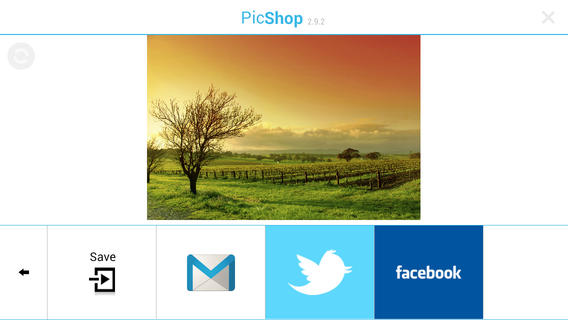 The app also includes a variety of additional options under Extras. There you can select Image Layer to merge photos together. In addition, there are options for adding text and speech bubbles to photos.
Ease of Use
PicShop Lite keeps photo editing straightforward. For a lot of the editing you just need to select an option and drag a bar left and right to enhance or reduce the effect. Nevertheless, it still would have been good to have had a user guide for PicShop Lite on its website to further explain how the options edit the pictures.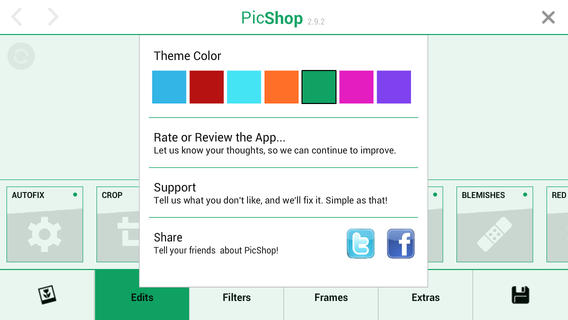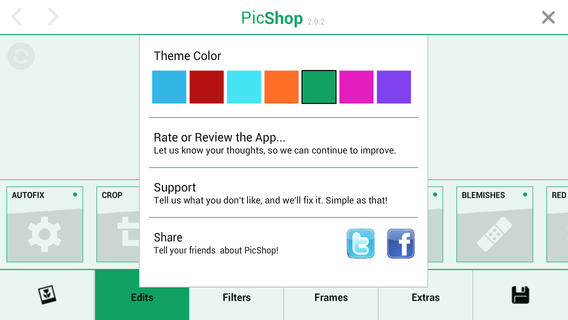 Value
PicShop Lite is not a freely available app. Only the Edits and Filters options are free. You cannot edit images with options under Frames and Extras unless you unlock them for £2.29 ($3.36). So that includes about half of the app's options.
Final Thoughts
This is an app with lots of options to edit your photos with. Another bonus is that it supports editing for high-definition images. So PicShop Lite has a lot to offer photographers, even if you do not unlock the full version. You can find more details about PicShop Lite at its website.
TESTED ON: IOS 8 IPHONE. ALSO AVAILABLE FOR ANDROID 2.2 UP.