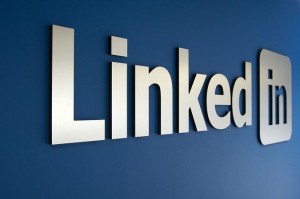 American adults are now more likely to be on LinkedIn and Pinterest than Twitter, a fact that will surprise many people, considering how new Pinterest is. Although in certain age groups and among blacks, Twitter is still more popular than other social networking sites, according to a research report put out by Pew Research Center.
Even though recent articles have stated that Facebook is dying (or possibly dead), it is still on top in terms of how many study respondents actually used the network.
LinkedIn, which is still one of the only mainstream business social networks, has had a great year and based upon Pew's study, 22% of adults are using the service. This figure was higher than the 18% of respondents who have used Twitter.
Only one year ago, 15% of people used Pinterest compared to 21% in 2013, meaning that Pinterest has seen the greatest level of user increase during the past year out of all the current top social networking sites.
According to experts, people have been unable to adopt Twitter in the same way that they have adopted Facebook mainly due to how intuitive the services are. The average person seems to be able to understand how Facebook works and what is for, compared to many people who still do not understand what the actual use of Twitter is.
Perhaps the most interesting aspect of Pew's study (as well as others) is that user engagement at Twitter is much higher than its competitors despite the fact that its users are also more likely to leave or stop using the site after signing up.
Pinterest holds particular appeal to female users (women are four times as likely as men to be Pinterest users), and LinkedIn is especially popular among college graduates and Internet users in higher-income households. – Pew
Even with young people leaving Facebook, 71% of respondents said that they did use the site, compared to 67% last year. This increase means that although Facebook may be losing daily users, the average person is still setting up a profile on the site, even if they do not continue to use it every single day like they do with Twitter.