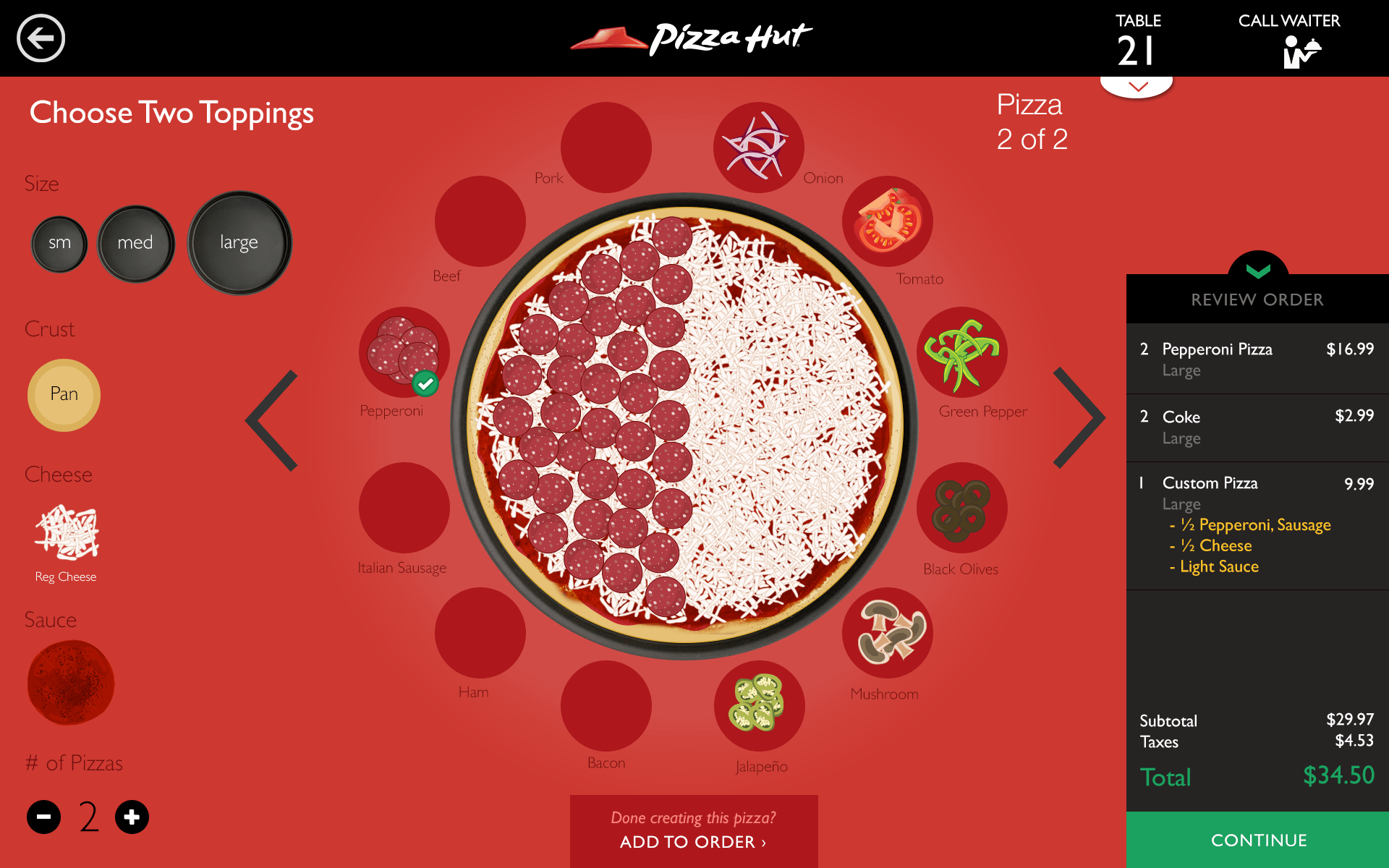 Point-of-Sale (POS) are increasingly being used by food chains to make the billing process and the ordering process easier. It's not a new tech but there are still a lot of food places that don't use the system. POS systems are especially very useful at pizza places as customers' crave for hot pizzas never die as the system can reduce the time of ordering and delivering (or serving) the pizza.
It's important to get the right type of POS system that is suitable for the pizza restaurant. As installing a system that doesn't blend with the restaurant will only complicate things and the results could actually worsen compared to a non-POS restaurant. The most easiest option is to get a complete rig i.e tablet, tablet stands, coin dispensers, payment devices, networking devices, etc.
If the restaurant is small – can only serve to a very limited number of customer and doesn't deliver pizzas to the home then it would be appropriate to get just the payment devices and coin dispensers as tablets will only complicate the task. Tablets, the most preferred being iPads are helpful if the restaurant expects a huge turnout of customers and also does food delivery. So in that case, the restaurant can simultaneously take food delivery orders without breaking the flow by also taking the order from dine-in customers at the same time.
Its prefered to install two iPads as one will face the customer and the other faces the restaurant person to take orders. Also, when buying POS systems the restaurant can either buy a complete package i.e iPads with ready to use software or it can buy the iPads separately and the software separately.
Few advantages of POS systems are:
Easily create discounts using the software
Create Virtual Gift Cards
Take Online Orders without any glitches
Easily manage insights (analytics)
Edit the menu at any required moment
You can read more about the best Pizza POS systems here:- https://toppossystem.com/best-pizza-pos-system/