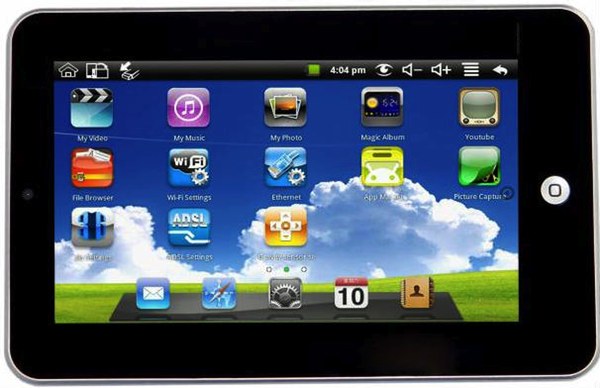 Back in Spring 2010, the companies that made netbooks complained bitterly that the iPad was not taking sales from them. It turned out that the Apple tablet was, in fact, eating their lunch. Since then makers of traditional Windows PCs have made the same complaint and the result has been the same — it has been a post PC world for a few years and the data is finally catching up.
Over the course 2013, market researchers expect tablet unit volume to surpass notebook shipments, rising to more than 210 million slabs. Of those, 140 million units will be branded products and, as one would expect, Apple's iPad will continue to dominate branded slab sales with a 55.6 percent share.
Nuggets buried in the data include the expectation that Google's Nexus line will rise to become the worldwide number two brand, displacing Samsung. Also, the high proportion of so-called "white box" tablet — i.e. those crappy little slabs sold everywhere, from gift shops and drug stores to electronics resellers and department stores — will continue in 2013 with consumers expected to snap up some 70 million units.
And a lot of folks in this tablet market are rushing in and they're looking at this as the next PC. The hardware and the software are done by different companies. And, they're talking about speeds and feeds just like they did with PCs.

And our experience and every bone in our body says that that is not the right approach to this. That these are post-PC devices that need to be even easier to use than a PC. That need to be even more intuitive than a PC. And, where the software and the hardware and the applications need to intertwine in an even more seamless way than they do on a PC. — Steve Jobs in 2012 via Forbes.
Of course, the vast majority of the white box slabs arrive in stores running some long-out-of-date version Android, often skinned (image above) to look like the iPad — scammers are apparently impermeable to irony.
Will you be putting a tablet under the tree this Christmas — iPad, Google, Samsung, Kindle or white box? What factors — price, features, apps, build quality — drove your decision?
Inquiring minds want to know…
via DigiTimes