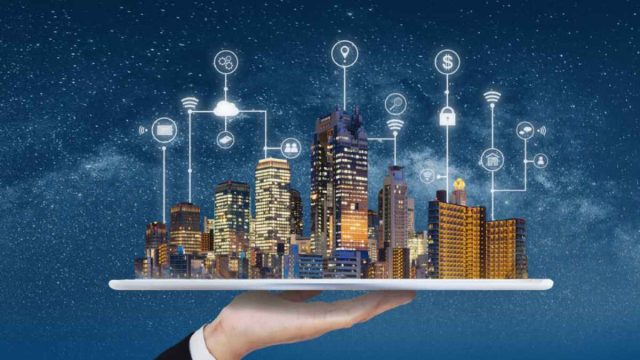 PropTech, the latest buzzword in the real estate industry, is a modern tool that has saved real estate specialists from being buried in paperwork and presented investors with fresh opportunities to make money. The emerging technology in real estate has completely changed the industry and tech startups are in the vanguard of this real estate innovation.
What Is Proptech?
Proptech (also known as property technology) comprises all the tech tools used in real estate markets to help people research, buy, market, sell, and manage a property. The application of information technology to the real estate market aims to reduce paperwork and make transactions quicker and more secure.
Though property technology may seem distant from the individual customer, you must have seen it firsthand if you have used Airbnb to book your last vacation. Airbnb, Causeway, Purplebricks, and Zoopla are one of the first companies to use this disruptive technology.
Some examples of property technology include smart home technology, property management using digital dashboards, 3D modeling for online portals, crowdfunding real estate projects, and shared spaces management.
The Diverse Landscape of Property Technology
Over 9,000 proptech companies have emerged around the globe in the last decade. Most of the startups self-categorize themselves under other industries for the sake of marketing as the proptech industry has not been firmly established.
It's both a simple and complex task to analyze this newborn sector of the real estate industry. Startups are disrupting the real estate industry in many ways with technological innovations like beacons by Smart Service Connect, blockchain technology by Ubiquity, data visualization by Create.io, virtual reality by Matterport, smart home viewing and booking tools by Front Door, and augmented reality by Datrix. Casinos like betFIRST also use augmented reality to offer an excellent gaming experience to their customers.
Proptech companies bring innovation into each step of buying, selling, managing, and marketing a property. Opendoor, for example, buys property from homeowners online. The prices at which the startup purchases property are set by a big data-driven, proprietary algorithm.
After renovation and necessary upgrades, Opendoor puts the property back on the market and uses connected locks and cameras to allow self-guided visits from potential buyers.
Proptech startups like Pacaso, Habiteo, TurboTenant, Purplebricks, VTS, Acaboom, and Briq are taking over the real estate industry. These fastest-growing tech startups are making inroads in different sectors of the industry, including rental property management, commercial real estate, and real estate development. Some proptech startups provide tools to improve the productivity of real estate professionals, while some propose to replace them.
What's at Risk for Real Estate Professionals?
Proptech startups are flooding the real estate market, offering innovative tools and solutions. With the growth of startups like Opendoor and HouseSimple, real estate professionals are at risk of being replaced by proptech companies. In Britain, for example, online real estate brokers have acquired about 20% of the market.
Just like FinTech took over the financial sector, proptech will dominate the real estate industry. Proptech companies will use big data to locate property, blockchain to streamline the buying process, and virtual reality to offer self-guided visits to prospective buyers.
While this may seem a little far-fetched at the moment, it might be a reality 10 years from now. As new actors enter the market and the proptech sector ups its game, there won't be many jobs left in traditional real estate.