Quickreader – the Ultimate iPhone and iPad Reading App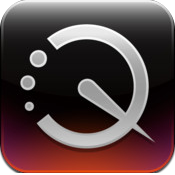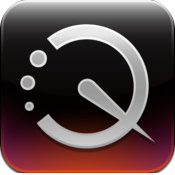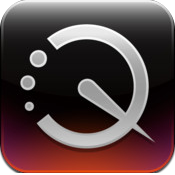 Price: $4.99    Score: 9/10    Category: Books
Quickreader, developed by Inkstone Software, Inc., is an amazing iPhone reading app which is filled with features.  Perfect for students, bookworms, and professionals alike, this app will train you to zoom through books and documents with ease.
One of the best reading apps I've found, Quickreader is fast and it has a great amount of flexibility.  The best part about the app is that it can be used to read books and documents normally, along with its purpose as a reading enhancement tool. Quickreader is very visually pleasing and makes reading enjoyable.  Words are smooth and almost everything in the app can be customized (font size, colors, style, etc).
Quickreader comes with a demo video which walks you through the app.  After watching it, I felt like I used the app before and didn't have a problem navigating it.  I almost never watch demo videos for products, but I think it was an ingenious move for the developer to include one.  After all, the whole goal of Quickreader is to help you read faster, so there's no sense in making you spend an eternity learning how to navigate the app.
One of the first things that surprised me about Quickreader was the large selection of books to choose from which are already included in the app.  There are 53 classic titles, along with access to online catalogs such as Project Gutenberg and Feedbooks, to name a few.  Another cool feature is having your reading progress automatically bookmarked so you can easily continue a book even if you switch reading modes (normal reading, speed reading, speed test).  This way you don't have to worry about keeping track of where you left off.
Also, I discovered a hidden feature of Quickreader purely by luck.  Swiping your finger vertically while reading allows you to quickly change the screen brightness.  This is wonderful because it saves you from having to adjust brightness manually.  It's simple things like this which make reading on a screen immensely easier.
The only aspect of the app which I'm slightly disappointed with is that I can't link Quickreader to Kindle/Nook/etc. apps.  However, it's possible to add your own books via Calibre ebook manager.  I also discovered it's possible to link Instapaper with Quickreader, which is a great feature for folks who are bookmark junkies.
Even if you're not interested in reading books or articles at blazing speeds, Speed Reading mode automatically turns pages for you, allowing for hands free reading (which is great for exercising or other activities).  All you have to do is set the words per minute speed at a pace you're comfortable with and you're all set to go.
Quickreader is definitely geared toward people who use their iPhone or iPad as a reading device.  Personally I've found that extended reading sessions on my iPhone tend to strain my eyes quite a bit, but that's using browsers and ebook apps which don't allow very many customization options.  Students would also find Quickreader useful because it can help improve efficiency and make classic books a bit easier to read. Quickreader probably wouldn't appeal to the casual reader who isn't interested in blasting through the latest bestselling novel before everyone else.
Quickreader was recently updated on August 10, and the latest release includes additional fonts and better font size adjustment, along with improved book formatting and a few other aesthetic enhancements.
I simply cannot recommend this iPhone app enough if you enjoy reading or if you're looking to dramatically improve your reading speed.
Quickreader is compatible with iPhone, iPod touch, and iPad. Requires iOS 4.1 or later.