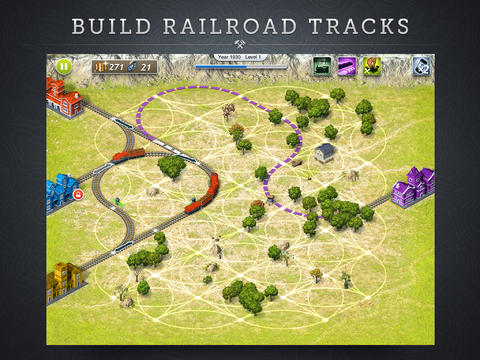 [app id="556517203″]
Rails is an iPad game developed by BeLight Software, Ltd. Rails is the official remake of Shortline Railroad, and is currently available for 50 percent off the standard asking price.
Train puzzles are all the rage on the App Store right now. I've played several over the past couple of months. In this genre of game, you are tasked with lining up train tracks so that the trains can reach their intended destination.
What separates Rails from other, similar apps currently available for iOS devices is simple: great graphics. While other entries in this category have a tendency to look a bit arty, this game really appeals to fans of both real and model trains with lifelike graphics. There's a nice sense of whimsy here.
Rails is the official remake of Shortline Railroad. In case you missed the game when it had its heyday in the 90s, SR was "one of biggest and most addictive gaming sensations of the 90s." If you like retro games, this is an update worth checking out.
Rails is more than just a tracking puzzle. There are some exciting elements to this game that make it more enticing than similar games. For example, some trains contain time bombs. There are also vigilante trains that won't stop, which adds tons of drama to these levels.
With 12 trains, tons of achievements to unlock, and a staggering total of 60 unique levels, Rails is content rich. It's a game that feels expensive, by virtue of both its quantity and its quality.
If you love trains or puzzles, this is a must-play puzzle title that really makes the best possible use of the iPad's graphic abilities.
Rails requires iOS 3.2 or later. Compatible with iPad. This game is also avaialble for Mac, with an Android compatible version due out soon.