While attending Macworld Expo 2012, I came across a new company called Snap Cases. They have a small line of cases for the iPhone 4S, all of which are great in quality and functionality. They were nice enough to give me a complimentary iPhone 4S HD Case for review.
The HD case features two materials:  TPU around the corners and frosted plastic on the back. This provides for a clean "picture-frame" look. I personally like this design because it showcases the cool Apple logo while still protecting the back of your phone. The TPU sides add decent drop protection as TPU is a shock-absorbent material.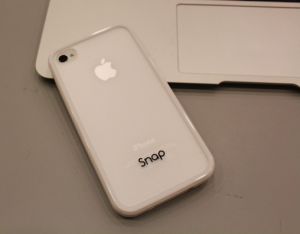 When using the HD case, you have access to all ports, speakers and microphones. I really like how Snap Cases decided to make the dock connector, microphone, and speaker individual cutouts. This provides maximum protection and a sleek look. The only problem I've run into with the port cutouts is the fact that most larger headphone jacks don't work with this case. This is because the headphone cutout is too small. However, if you're using the standard Apple earbuds, you won't run into any issues.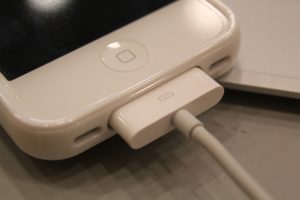 The HD case adds minimal bulk, which is nice if you keep your iPhone in your pants pocket. Unfortunately, you will still have to remove the case when docking.
The HD case is priced very reasonably at $20 (USD).  When you pay, all you're getting is the case. At this time, the HD case doesn't come with screen shields or any other type of accessories. The HD case is currently available in two colors: black and white.
Overall, I would highly recommend this case to anyone who wants a simple, high-quality iPhone case for a good price. If you're interested in buying this case, head over to Snap Case's online store. If you own this case, let us know what you think in the comment box below.
Overall: 8/10
Price: $19.99