Apple released Mac OS X 10.8 Mountain Lion a couple of days ago and the new platform comes already packed with the latest Safari 6.0 version, but for those that won't update right away, Apple found a solution.
The Cupertino-based company has also come up with updates for several applications within the system and most of all, the launch of Safari 6.0 for Mac OS X Lion, also known as 10.7.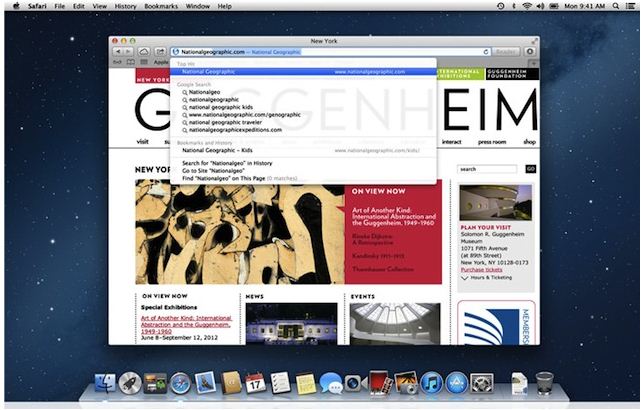 Safari 6.0 is served as a version update and once users apply it, it will imbue the browser with features as Smart Search Field (a unified search bar), Do Not Track, web audio API, CSS filters, HTML5 web notifications, timed text tracks, media synchronization, improved JavaScript support and plenty others.
Unfortunately, iCloud Tabs and Tab View will not be arriving in this update and can only be experienced after updating to Mac OS X 10.8.
Besides Safari 6.0, Apple has also updated services found within the iLife suite, including iMovie 9.0.7, iPhoto 9.3.2 and Aperture, with a wide range and fixes and enhanced support for media services and other issues.
[Via:9to5Mac]