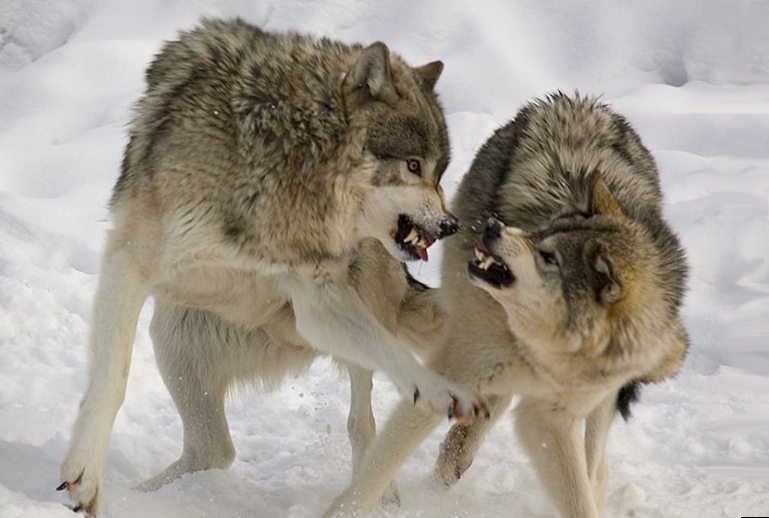 Steve Jobs promised to go "thermo nuclear" and bring "holy war" on Samsung. For its part, the Korean electronics giant made promises of its own, namely, beating Apple. While the companies customers likely grew tired the constant back and forth, neither Apple nor Samsung seem ready to quit.
The first trial in Apple's ongoing legal holy war on Samsung is all but over and Samsung lost that battle. The second trial is underway and has lead to the publication of a whole slew of previously unseen documents.
While the Korean smartphone maker has highlighted Apple's fears about losing customers and market share, a fresh tranche of documents show Samsung to be the aggressor. In fact, Samsung's number one, overriding goal was, and probably still is, beating Apple at all costs.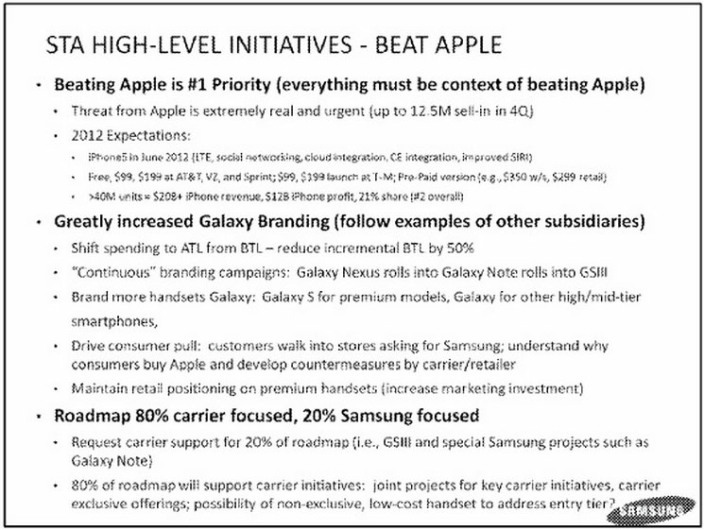 And, what about that third item, "80 percent carrier focussed"? That's a telling detail that explains why the carriers never seem to tire of advertising Samsung products despite the fact the iPhone was and still is the number smartphone at all four US carriers.
For Samsung, beating Apple means pushing its brand rather than driving real innovation.
Beating Apple Every Which Way
Samsung also detailed a strategy of "continuous" branding campaigns where "Galaxy Nexus rolls into Galaxy Note into GSIII," playing upon Apple's consistent branding of iPhone across generations of its products.

"Drive consumer pull," Samsung's Galaxy branding document strategized, hoping that "customers walk into stores asking for Samsung." To get there, Samsung said it needed to "understand why customers buy Apple," and then "develop countermeasures by carrier/retail" — AppleInsider
So, Samsung isn't just about stealing Apple's product and user interface design, but also was keen to crib the Cupertino company's marketing style.
Many have critized on Apple's dogged legal pursuit of its Korean nemesis. Nevertheless, Samsung seems to have been equally obsessed with beating Apple…
Will this destructive war ever end?
Via 9 to 5 Mac