The Samsung Galaxy Note 3 is a distinctive model. Highly recognizable by it's large display screen and stylist pen, the Note 3 offers with power and grace. What are the important features that make it stand out? Are there unnecessary gimmicks or has Samsung developed a stand out performer?
There's more to this phone than just the gimmick of having a phablet (hybrid of a phone and tablet), let's see where it takes us.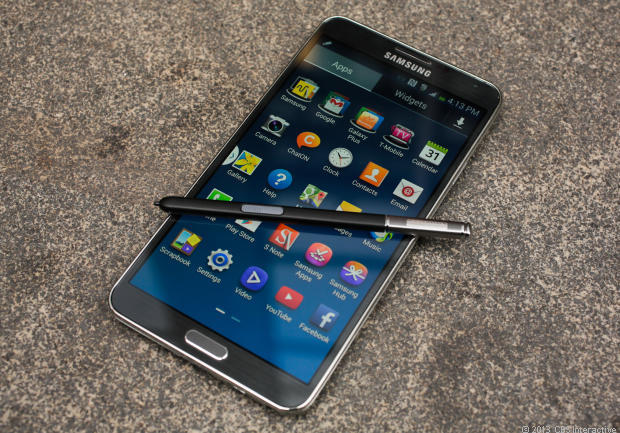 Price and Availability
The Samsung Galaxy Note 3 can be found at most phone retailers. While there is the option to buy the phone outright, they typically appear with 24 month plans. These plans are confusing at the best of times, as the ABC's 'The Checkout' demonstrates.
Telstra: For $76 per month you get $550 worth of calls and MMS, 'unlimited' texts and 500 MB of data.
Vodafone: Vodafone offers a similar plan of $60 + $10 for 'device cost' = $70. This includes 'INFINITE' calls to Vodafone mobiles, 'INFIINITE' texts to personal mobile numbers and 1.5 GB of data.
Optus: Similar to the previous two. For $70, Optus offers 450 minutes, unlimited standard national texts and MMS with 500 MB of data.
Overall you are looking at around the $70 mark for a plan.
What is the Samsung Galaxy Note 3 built from?
Surprisingly, Samsung has continued to save money again in the area of materials. While there is an improvement from the Note 2's plastic back which was often found to be greasy and slippery, the Note 3's look doesn't deliver much more.
The back of the Samsung Galaxy Note 3 is interesting for one main reason. If you could imagine you are in a car yard, far away you see a nice glistening car that is immaculate. However when you get closer the worse the car looks.
The same thing can be said for the materials of the Galaxy Note 3.
The faux leather is a disappointment because it doesn't fit in with the idea of the Note 3. The phone is meant to be more powerful, cleaner display and the material it's made out of is…tacky.
The same can be said for the S Pen Stylus. The cheap plastic feel degrades the actual performance of the pen and its functionality.
Overall, the materials used to make the Samsung Galaxy Note 3 aren't up to the standard of everything it literally surrounds.
Display
The Samsung Galaxy Note 3 comes with crisp 5.7 inch sized screen, a 0.2 inch increase from the Note 2.
The word pixel doesn't exist with this phone, whether you are going through your gallery or watching something on Youtube the Note 3 delivers a defined clear display.
One problem is the display when texting. As the Note 3 dedicates a large space to the keyboard you will find yourself scrolling a lot to go back to previous Facebook/text messages.
This can be particularly annoying when in a group conversation as many people are sending messages in a short time, meaning you have to scroll even more.
One weird observation is the difference between your home screen and your screen displaying all of your apps. On your home screen the Note 3 only displays 4 apps across where as your apps page displays 5.
It might come across as trivial but surely the more apps on your home screen the easier your phone is to use?
Performance Components
Fortunately, the Note 3's key performance components are a vast improvement compared to the outside. Boasting a quad-core 2.3GHz Snapdragon 800 processor and 3GB of RAM, you can't say that there are many smartphones out there at the moment that can match it.
Samsung has finally introduced a microSD card slot, allowing the storage expansion up to a further 64GB, making possible 128GB of total storage.
I found that this amount of storage is reasonable for the everyday user but will be particularly good for business use.
What makes this good is the capabilities you have with the Note 3, in particular dual window. With dual window you can now go through your email and facebook at the same time.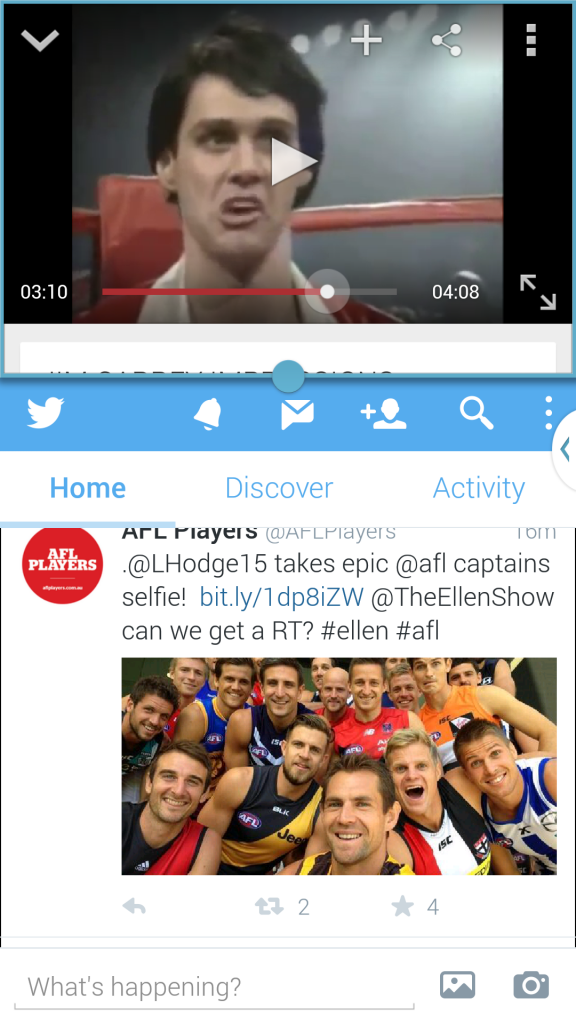 It might appear like a gimmick, but it's a great advantage to be able to multitask in an increasingly fast paced working environment.
It's a feature that is easy to use and makes organising your work or social life even easier.
Battery and Storage
The Galaxy Note 3 has 100mAh more power than the battery of its predecessor, with a 3,200mAh battery. They sound like great numbers, what does it all mean?
Firstly, the battery lasts a long time, I mean a real long time. With minimal use the Note 3 can last over 2 days before asking you to recharge, but in reality people use their phone more often than ever.
With regular use of texting and social media apps such as Facebook and Twitter, the battery fell by around 30% over 8 hours. This is a remarkable achievement for a smartphone, considering the arsenal of technology it has.
With a USB 3.0 to charge, the Note 3 charges substantially quicker than previous models. In summary you have a powerful phone with a powerful enough battery to support it.
The Samsung Galaxy Note 3 is equipped with the option of having 32GB or 64GB internal storage. This doesn't differ too greatly from many other smartphones however there are some important upgrades for the Note 3.
Camera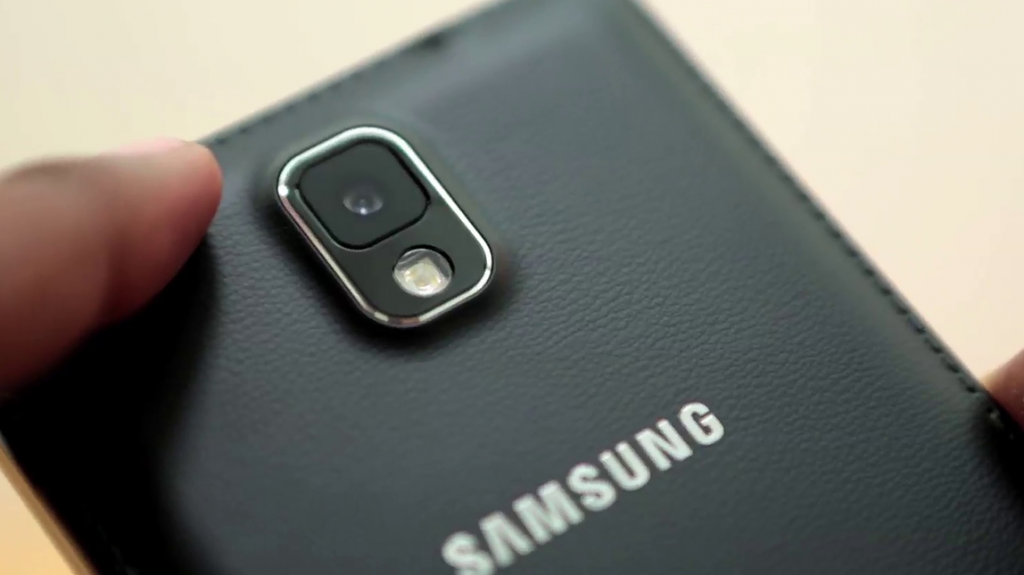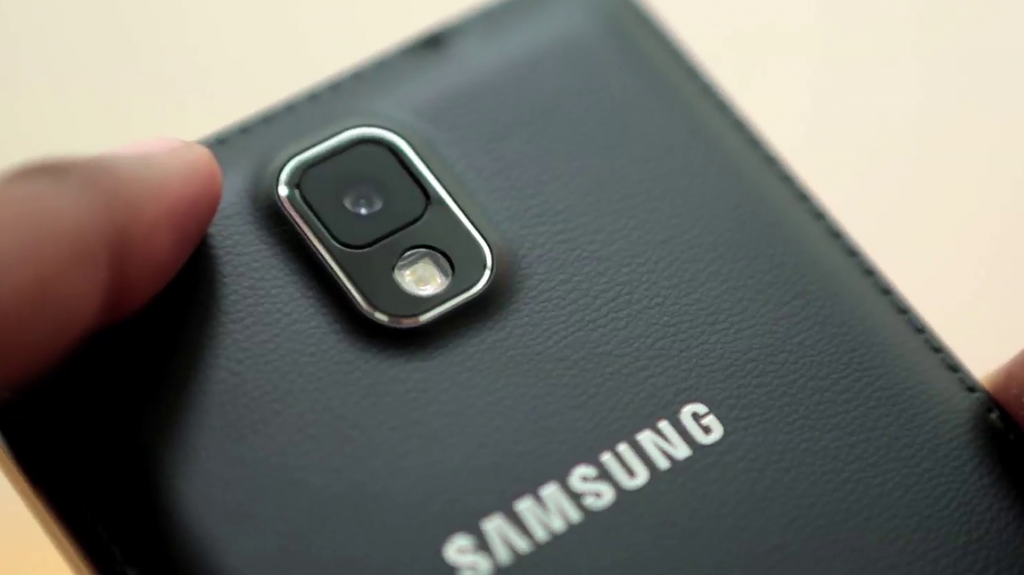 The 13MP camera provides a similar picture quality you expect with a Samsung. The Note 3 now comes with a 2MP front-facing camera for all you 'selfie' addicts. What makes using these cameras more enjoyable is not the cameras themselves but the big screen.
Photos become more vibrant and are taken as soon as the shutter button is pressed. On the subject of the presser button, the Note 3 is suited to not having a physical shutter button because of the large size would only complicate taking a photo.
Some useful aspects include the 'Best Shot' feature which takes a series of photos and decides which is the best to save. For the vain struck user of the modern world, this can be helpful in many situations.
A more interesting feature is the 'Beauty Face' which "Enhances facial features automatically when taking portrait pictures". I'm not sure who this is particularly aimed at, teenagers? Anyway, it's an odd feature which you can't classify as an essential. Another non-essential feature in the camera is the 'Golf' feature which describes its purpose as to
"Take pictures of a golf swing. You can then play the pictures forwards or backwards."
Genious.
S Pen
The Samsung Galaxy Note 3 is equipped with the newly named 'S Pen' and it still remains a troubling issue for Samsung. Despite the failings of previous Notes in relation the pen, the Note 3 has taken a step in the right direction.
The new feature is when you hold the action button and the air command widget.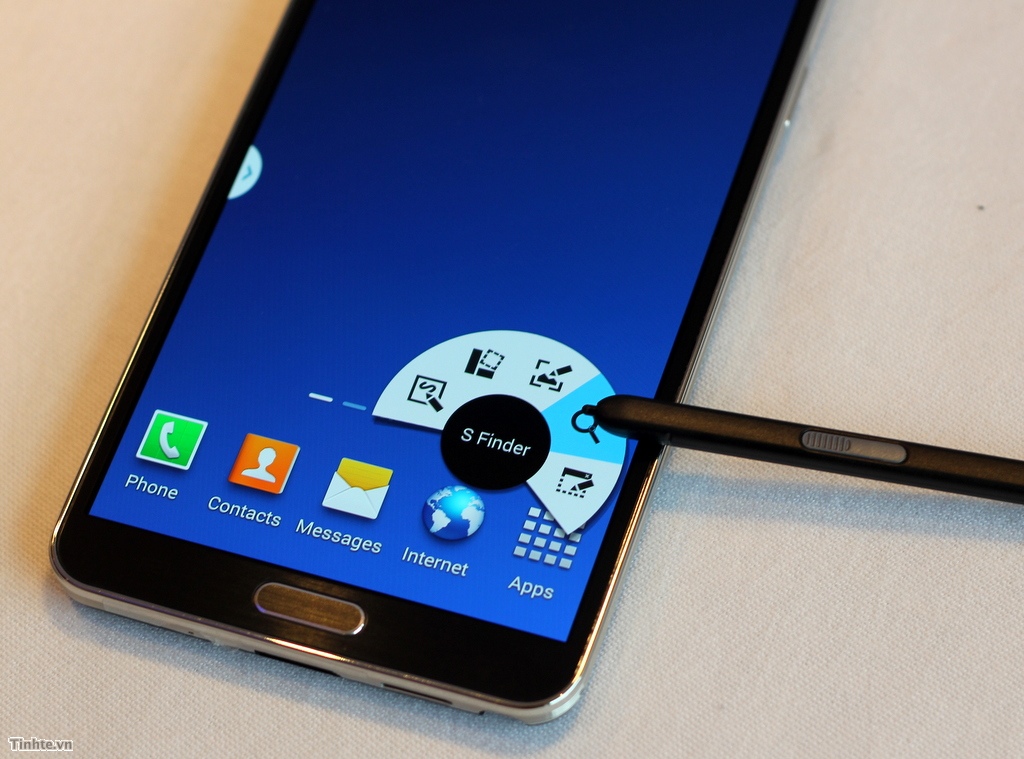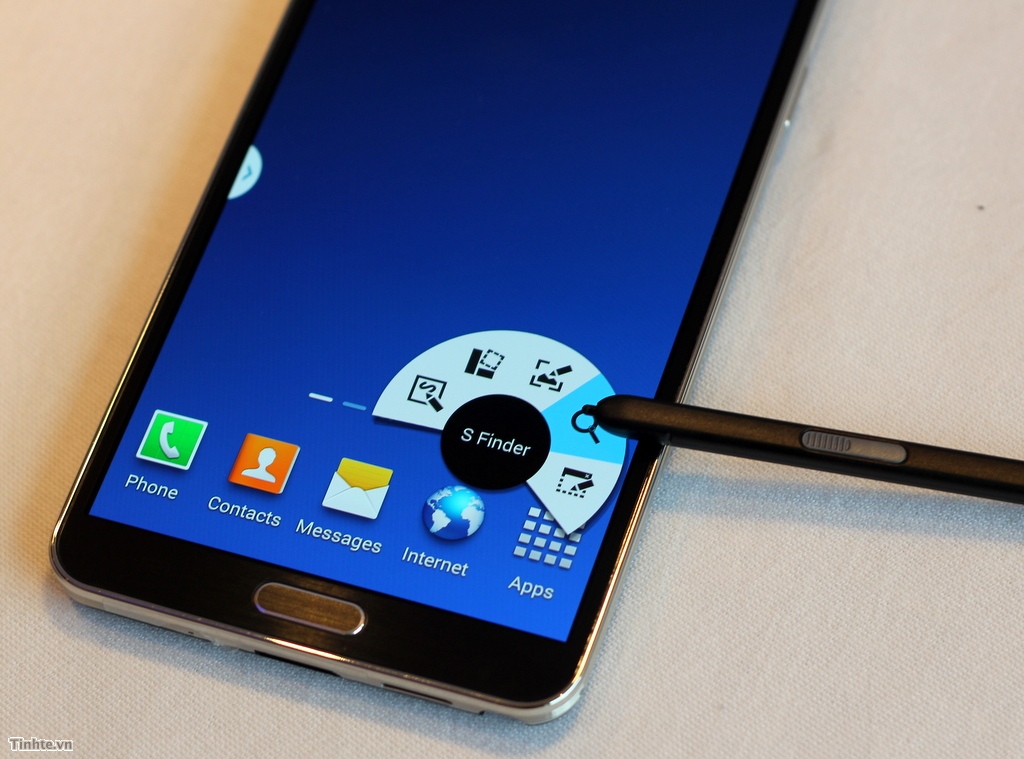 From there you can write down notes that get stored onto your phone, numbers for you to save and call later and even a scrapbook function for…scrapbooking?
On a brighter note, the Note 3's ability to transform handwriting into text has greatly improved. You are no longer left to be 100% perfect on the sizing of your writing because now it automatically inserts the text into your regular font sized.
Conclusion
Has the Samsung Galaxy Note 3 raised the bar? No, but it has done an enormous job.
This phone is reliable, has a fast processor and has a brilliant display for all your pictures and movies.
It has its downsides, some functionality simplification wouldn't hurt.
Overall though its reliable and packs a punch, it's like a standard sedan but with that little extra bit of grunt. The most interesting part is the Note 3 is most likely suitable for working people who are on the go.