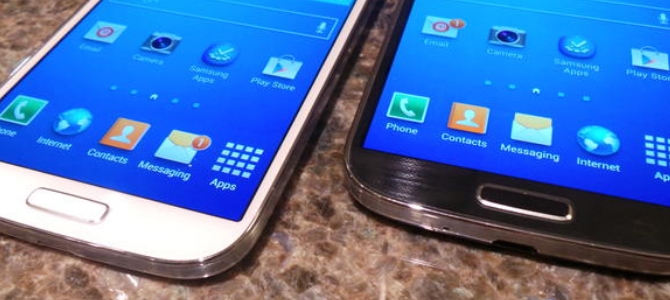 Just three days agoSamsung announced the arrival of their latest flagship smartphone, and gave us a taste of the upcoming Samsung Galaxy S4 features – and how they'll benefit potential users.
By the end of April 2013, Samsung fans in 155 countries, across 327 different networks, will be able to enjoy the Galaxy S3 and all it's fancy features. But what exactly will they be enjoying?
Samsung Galaxy S4 Features
Out of the box the Samsung Galaxy S4 will be running on Android 4.2.2 Jelly Bean which is the latest version of the Android OS, despite rumours of Android Key Lime Pie being just around the corner. 4.2.2 JellyBean on the S4 will include features such as Photo Sphere and Daydream.
Display wise, the S4 boasts a 5-inch Full HD Super AMOLED display, along with 441ppi, making it one of the brightest and most vibrant smartphone displays on the market.
Below, we have compiled a list of all the most exciting software features appearing for the first time ever on the Samsung Galaxy S4:
13MP Camera with a Dual Camera feature, allowing you to take simultaneous photos and videos using both the rear and front cameras. That way, you can record a memory whilst at the same time, recording your own reaction in real time.
Story Album is a feature which aggregates content, such as photos, posts, memos, location and weather information, as well as photos and videos, to create a photo album which is personalised around your timeline of special occasions and events
Group Play allows you to enjoy music, audio, photos and games with those around you, without requiring a Wi-Fi AP or cellular signal. Simple activate the feature and other Samsung owners will be able to join in easily & automatically.
A fascinating new feature dubbed Samsung Smart Pause allows you to control video playback using just your eyes. Whenever you look away from the screen, the video will immediately pause, so you'l never miss a second.
Another interesting addition to the Samsung Galaxy S4 features list is Air View which allows you to hover with your fingers to preview the content of an email, S Planner, image gallery or video without having to touch the screen directly, thus opening the item fully.
Air Gesture allows you to change a music track, scroll up and down a web page, or accept a call with just simple a wave of your hand
Samsung's S Health software also makes an appearance, which keeps you up-to-date with health and wellbeing information through a range of accessories.
So there you have it, a complete roundup of the main Samsung Galaxy S4 features coming to Samsung fans across the globe. Not bad Samsung, not bad at all.
What do you think of Samsung's latest smartphone device? Are you excited about the unique Samsung Galaxy S4 Features recently announced? Let us know in the comments section below!