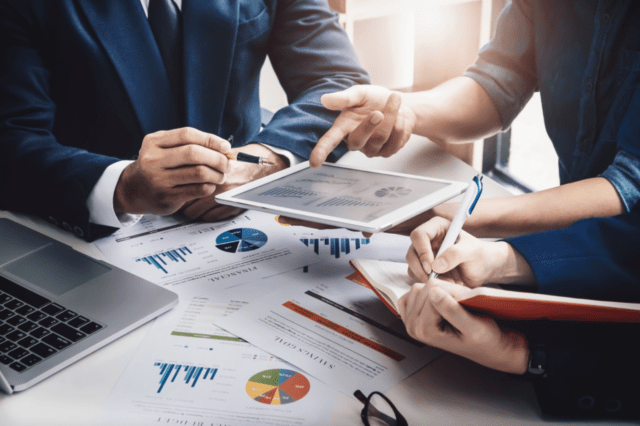 Adopting an effective risk management strategy is a viable way to secure your company's future. It helps you identify potential threats to the sustained growth of your business.
Risk management planning covers operational, financial, and other strategic elements that may affect the business. The process starts with measuring potential risks and requires continuous assessment.
Economic capital is a key metric that your organization can use to measure risk. The amount of equity you need to deal with unexpected events, which result in substantial losses is an essential determining factor. Once you complete the calculations, you can proceed to aggregate the findings across all potential risks.
Greg LaScala, CEO of Michigan's LaScala IT outlines reasons why organizations must adopt a risk management strategy now.
Reasons to Adopt a risk management strategy
When done properly, risk management planning yields considerable benefits. These advantages include identifying problematic projects, accurate budgeting, operational efficiency, and increased focus on security.
Operational efficiency
With risk management planning, you will find it easier to circumvent issues that compromise your organization's day-to-day activities. In turn, you ensure compliance with relevant regulations and adopt a more proactive approach to security. Assessing operational risks lets you identify specific issues that may undermine supply chains or other critical aspects that drive essential business processes.
Identifying the risks allows you to implement contingency measures to avoid any service interruptions that can damage your company's reputation.
Identify problematic projects
Effective risk management strategies enable you to single out crippled projects that require urgent attention. As a result, you can take action and prevent the situation from deteriorating. In doing so, you may save your organization a significant amount of money in losses. The strategy provides context when evaluating the performance of a specific project.
Proper planning minimizes the potential for debilitating surprises. Teams can communicate more efficiently to ensure that managers and executives can deal with any potential issues before the situation escalates. Timely intervention is crucial to keep the project afloat and it reduces the cost of rectifying the problems.
Accurate budgeting
As you assess and prepare for unexpected events, your budgeting becomes more accurate because risk management planning eliminates the guesswork. The approach allows your team to take into account various scenarios during schedule and cost planning phases.
You can accurately identify essential items like extra time and resources that should form part of the budget. In the end, the approach minimizes project cost and the potential for time overruns. The quality of the plans improves drastically due to the adoption of effective risk management strategies.
Achieve project success
Taking a proactive approach to managing risks increases the likelihood of project success. By implementing the appropriate framework, your team is ready to deliver a successful outcome regardless of the known risks. The entire team leverages open communication to resolve any challenges that may pose risks along the way.
Senior managers can participate more actively in rectifying problems before they escalate. As a result, project success becomes imminent because ready-made solutions are available to counter any unfavorable developments. All stakeholders are more likely to bring positive energy to the team, thus boosting morale and productivity.
Summary
A risk management strategy promotes robust discussions about pertinent issues, including difficult topics. Team members and senior managers elevate the conversation to deal with some issues that may trigger conflict. In turn, the stakeholders address any sticky points that could derail the smooth operation of the project.
The holistic approach also provides space for external stakeholders, including suppliers to participate in the discussions. Risk mitigation measures often extend to suppliers who play an integral role in the day-to-day operations of the business. In many cases, open communication promotes positive working relationships by eliminating the risk of misunderstandings and conflict.