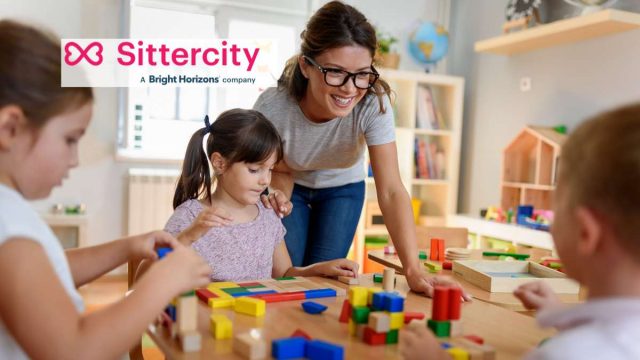 It can be tough to find a trustworthy babysitter, which is a problem that almost all parents can relate to on some level. Finding a local sitter, doing safety and security checks, interviewing and scheduling, dealing with last-minute circumstances, calling a large number of sitters, waiting for a response, and everything else takes a significant amount of time and effort.
When faced with a circumstance like this, it would be wonderful to be able to ring up a babysitter on demand who had already been vetted and had references. Having a list of available babysitters and their rates at your fingertips whenever the need arises would be extremely convenient for any busy parent. For the most part, we're all on our phones all of the time. So a service that can be hired fast and conveniently through your phone is a definitely a great help.
Helping Parents With Last Minute Needs
Sittercity, after all, may be exactly what working parents are looking for in a childcare solution. Chime, a service provided by Sittercity, takes care of all of the tedious and time-consuming aspects of the sitter search, allowing you to focus on other things on your list.
A fantastic site for discovering nannies and babysitters, Sittercity has been helping parents with their babysitting needs since 2001. When Sittercity was formed, the company noticed a very specific need among parents: they wanted to be able to find last-minute sitters, date nights, and one-time child care more readily than they were previously able to do.
Sittercity mobile application is in fact the world's first application for on-demand babysitting. Thanks to this app, finding a sitter is as effortless as ordering pizza on your favorite pizza ordering app. Whenever parents need the help of a babysitter, they can locate a vetted, reasonably priced babysitter with just a few clicks of their phone. They can even find one at the last minute if they need it.
It is possible to schedule top-rated babysitters in your neighborhood on demand, at any time of day or night, using the Chime service. The company will recommend to you three candidates to choose from, all of whom have vast experience and outstanding parent reviews on Sittercity. All you have to do is tell the app where you are looking for a sitter and when you require one. Simply select your preferred option and you'll be ready to go! Afterwards, the payment for your sitter will be processed instantly.
Chime will often find three qualified sitters who live in the same area, but if the sitter that a parent is interested in is not available, Chime will aid the parent in finding a substitute who is similar. Chime is free to use and there is no obligation.
When parents use Chime, they can enter a date and time, view video profiles of top-rated sitters, and select their favorite from a pool of candidates all at once. In order to gather any further information or needs before showing up, parents and babysitters should contact the company as soon as possible after booking a reservation. Using an app dubbed "AutoPay," Sittercity makes it simple to process payments automatically by credit card.
If you compare Chime to traditional sitter search methods, it is far more efficient and the process itself is pretty straightforward. If parents are concerned about the safety of online sitter services, they may rest assured that the company has devoted substantial time and resources into screening and vetting the best sitters in each area. The fact that the corporation is aware of their own availability means that it is simply a matter of matching their availability with your own available time.
Babysitters on Chime have undergone a thorough vetting process, and their profiles include a photo, a resume, and references from prior clients to demonstrate their professionalism. Chime sitters are the pinnacle of Sittercity's elite, chosen for their child care experience and positive parent assessments on Sittercity.
A thorough background check, picture identification verification, and intensive social media screening are all completed on each sitter prior to their beginning employment for the Sittercity.
When it comes to selecting a babysitter, Chime makes the process a breeze. The fact that the screening of sitters is conducted for the benefit of the parent is unquestionably the most helpful part of this arrangement.
It is as simple as pressing a button on your phone when you find someone you like and want to book them. This also eliminates the need for an awkward cash hand-off at the end of the night because everything is handled totally through the app.
Some Additional Tips On How To Use Chime
We encourage that you go through each sitter's profile and watch their personal video in order to get a better idea of their personality and whether they would be a good match for your family.
In order to get to know them better once you have hired them, allow them to arrive 30 minutes early so that they can meet the children and hang out with them while you are still home.
Make sure you have a couple of sitters for your Chime rotation in case something happens. This assures that you will always have sitters who are ready to work with you when you are in the most desperate need of their services.
If you are not the type of person who likes using apps, you can always make use of the Sittercity web platform. Basic access is free. Premium membership is very affordable especially if you use a Sittercity coupon upon signing up.
Parents typically arrange their sitters months in advance, and Chime is pleased to accommodate requests for any future date on their calendar. When parents start looking for daycare as soon as possible, they have the best chance of finding sitters who are available to work with their schedules and personalities.
All of the labor associated in finding great sitters is eliminated when you use Sittercity's Chime. Now you don't have to worry about finding a babysitter before you can enjoy an evening out with friends or get your errands completed.
With its reasonable and affordable sitter rates, Sittercity is an excellent choice for families on a tight budget who need to make a substantial difference in their children's lives.
It is expected that the parents using Chime will have a favorable experience throughout their time with Sittercity. A solid solution to an issue that many parents face when they cannot afford a full-time nanny or do not know where to turn for part-time child care for their children is provided by the service.
As the old adage goes, it takes a village to raise a child, and this is one principle that will help you keep your sanity when raising children.