In a highly globalized world today, there is a free flow of capital, ideas, technology, and people. This flow of various commodities across the globe is creating new opportunities for the hospitality industry. Given that the consumers are now more aware and conscious about what they want, the margin of error is negligible. To survive in this competitive landscape, the hospitality sector's services, especially hotels, must be safe, comfortable, and reliable. So, the trend we see all around us towards the hotels automation system is the right direction.
Potential future automation of hotels will allow us to integrate and control all devices in the facility virtually. For instance, optimizing the staff schedule and ensuring all rooms' supervision service directly from the hub are just some of the examples. In essence, it will give us complete control at the tip of our fingers.
There are various dimensions in the hospitality sector, where future automation can help. Since hotels are multifaceted in their management, we want each sector to be functioning in its own regard.
Here are multiple ways in which hotels are moving towards a future of automation:
1. Digital Room Keys
The future of hotel entry is keyless and cardless. Future automation of hotels will allow the customer to skip the front desk because they will be given access to the hotel's app. With the touch of a button, you will be able to open and close the room door. This automation will free up some staff, which can then provide an exceptional experience in other areas.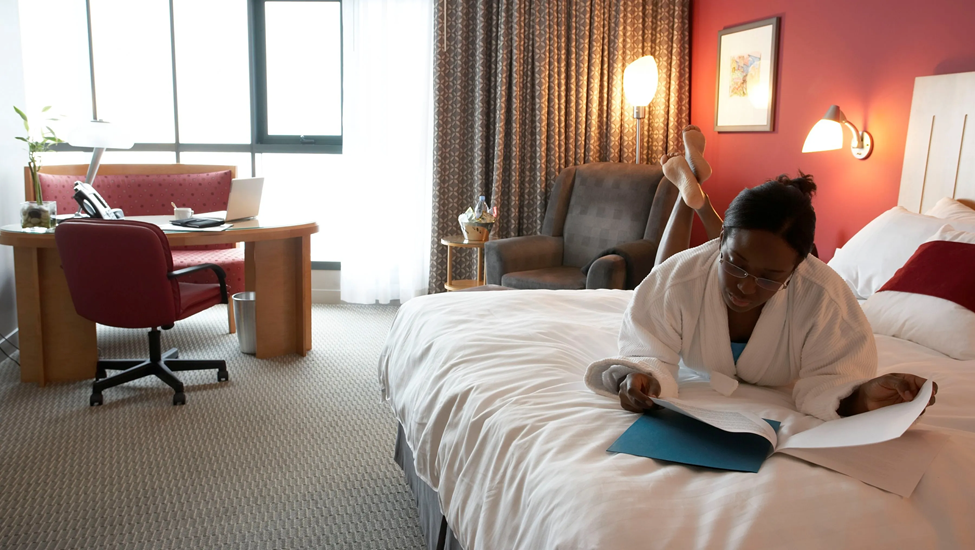 2. Guestroom Automation
In the future, when someone will book a hotel room, the reservation system will adjust the room according to customer needs. The system will also provide operational data like staff response to customer calls, energy-saving data, and room occupancy status. All this data will ultimately help in improving the services.
3. Improving Environmental Impact
Customers are now very environmentally conscious, and they want sustainable and smart hotel solution to be practiced. And the best way to start is from the guest room. Future automation will allow the hoteliers to control a room's light and air conditioning based on guest activity and room occupancy. This will not only decrease the environmental impact but will also reduce energy costs.
4. Memorable customer experience
Future automation of hotels using artificial intelligence will help us create a unique customer experience combined with the automated room features. For example, when a room is programmed to "wake up" by the customer, AI could trigger automated features like drapes opening to alert the customer.
5. Voice Command Technology
Future automation will allow customers to control and command all the devices and contact management via voice command technology. This addition will even remove the hand usage in operating those devices and create a more reliable environment.
6. Guest Reviews
Many hoteliers shy away while asking for feedback from the customer during in-person communication, and many guests do not provide honest feedback out of respect. Future automation of hotels will allow the customers to review the experience in an automated feedback system. This will allow the hotels to have introspection into their services resulting in the improvement of the system.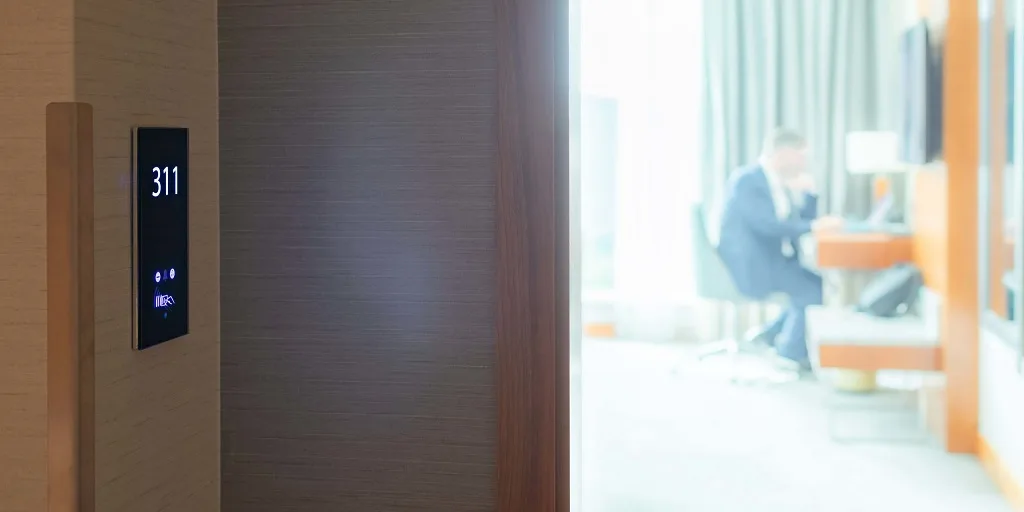 HDL automation provides an unprecedented opportunity to relive the world of automation from a completely different angle. With HDL, you can avail these automation facilities like never before. While using automation services, quality is essential, and this is exactly what HDL strives for. Whether you are looking for future hotel automation or your home automation services, this is your place to go as their qualitative products will help you stick with them.