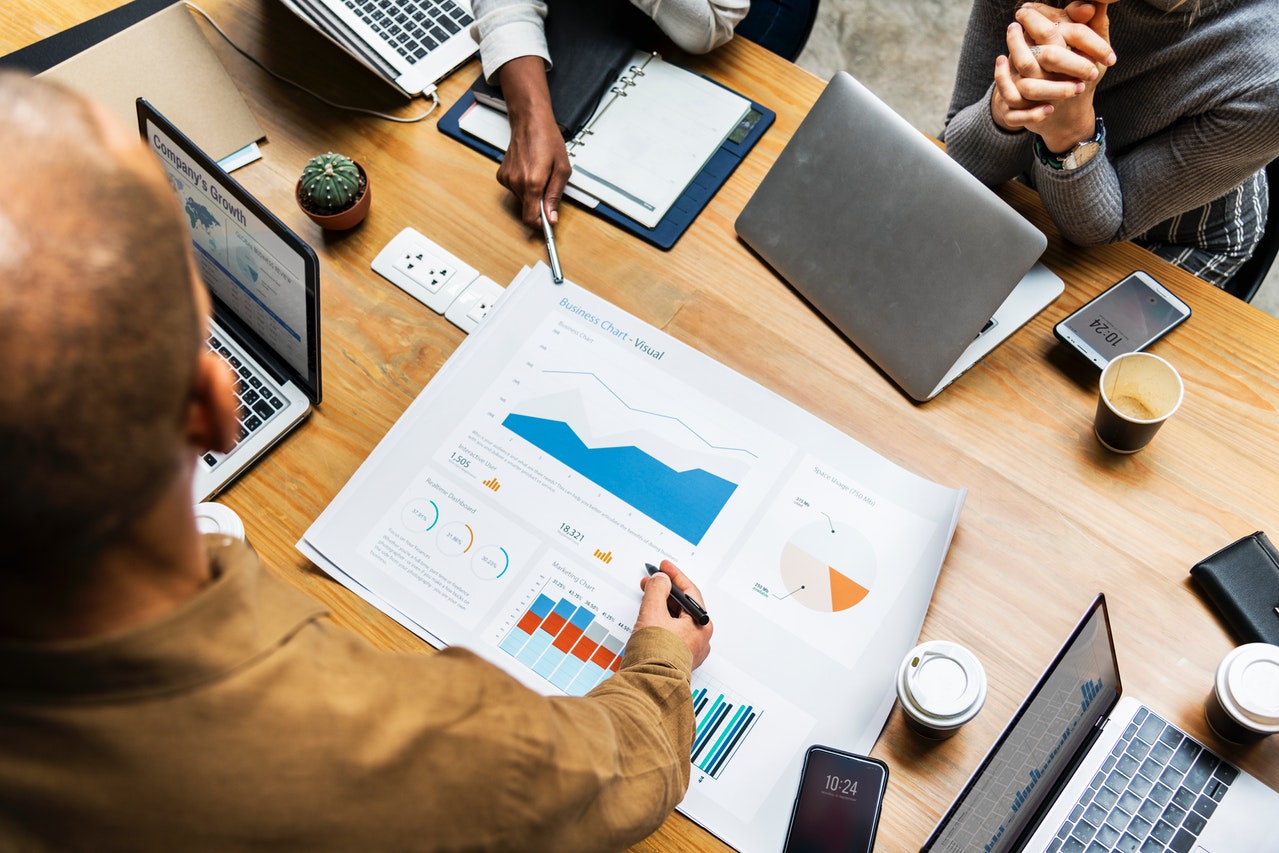 PowerPoint Templates have been a heaven-sent for professionals and businesses in creating top-notch presentations quickly and effortlessly.
SlideTeam, the world's largest provider of PowerPoint templates with 1 million+ slides and counting, has been the go-to resource for marketing and sales professionals, managers, teachers and lawyers, and companies of all sizes. 83% of Fortune 500 companies bank on SlideTeam's robust collection of PowerPoint slides to create winning PowerPoint presentations.
From fully editable presentation diagrams like funnels, roadmaps, timelines, puzzle pieces, circular and linear diagrams to fully customizable world maps and icons, SlideTeam offers it all in one place.
Browse Professional PowerPoint Slides Collection
The Dawn of Complete PowerPoint Presentations on Industry Processes
SlideTeam has gone one step further to bring about a revolution in the PowerPoint templates industry. Businesses and professionals often face a severe time crunch to plan the structure of their presentation, find a relevant template for each slide and compile all slides into one deck. This often takes hours which they cannot afford.
SlideTeam resolves this pain point. Its team of researchers, comprising subject matter experts and PowerPoint specialists, pick up the most demanded decks on industry processes, brainstorm and plan the right outline of the presentation, and then design high-quality template for each slide. A professional PowerPoint theme is crafted to ensure that the entire deck looks one consistent story from start to finish. Color scheme, font, header and footer, icons…everything is taken care of.
All that customers now have to do is download the ready-made deck, add their content and present it before the audience in mere minutes. SlideTeam has already rolled out 1000+ highly researched and professionally designed complete PowerPoint presentations and the customers are loving these decks.
Grab this Complete Deck on Supply Chain Management
Top 10 PPT Templates Bundle Demanded by Businesses & Professionals
#1- Consulting Proposal PowerPoint Templates
Turn prospects into clients with a winning, professional looking Consulting Proposal. This document summarizes how you can help meet client's targets, outlines the specific value you have to offer, the scope and timeline of project completion once they hand you over the project, the cost involved, and so on.
Since your next deal hinges on a convincing consulting proposal, it's advisable to use professional, pre-designed templates that create the best impression on the clients. All you need to do is add your services in the placeholders, save the presentation and send it out.
Templates Included: Project Context & Objectives, Company's Offerings, Proposed Methodology, Content Marketing, Project Cost, Project Timeline, Areas of Partnership, Proven Record of Success, Team, Editable Charts & Graphs.
Download this PowerPoint Presentation
#2- Marketing Report PowerPoint Templates
"If you can't measure it, you can't improve it." – Peter Drucker, Management expert
Measuring the effectiveness of marketing campaigns is crucial for every business that wants to capture more leads and increase revenue.
However, creating a marketing report can be a time-consuming task. Not anymore thanks to ready-made PowerPoint templates where you have to simply place your content and not worry about design mechanics. The templates also include data-driven pie charts, column graphs, bar charts, line graphs and dashboards which are Excel-linked. So, all the marketing professionals need to do is copy paste their data in place of dummy data and the data visualization tools get adjusted accordingly! Creating professional marketing report presentations has become very easy with pre-designed, editable PPT templates.
Templates Included: Monthly Marketing Calendar, Sales Performance Reporting, Sales by Region World Map, Financial Highlights, Key Deliverables & Timeline, Return on Investment, Product Wise Performance, Marketing Roadmap, Website Performance, Search Engine Rankings, Monthly Traffic Source Overview, Organic Visits & Backlinks, Email Marketing Report, Monthly Pipeline Summary, Lead Generation Activities and more marketing PPT templates.
Download Marketing Analysis Templates
#3- Business Strategic Planning PowerPoint Templates
"Not writing down your goals is like trying to sail the ocean without a map." – John Lee Dumas
That's why every business, small or large, prepares its strategic plan – a document of the goals it wants to achieve, vision for the future, strategies for business growth, and how to judiciously allocate resources to achieve those goals.
Since this is a management activity followed by every business, the report needs to look top grade as the stakeholders will be your audience. Invest more time on your strategy; let PowerPoint presentation templates take care of the design for you.
Templates Included: Strategic Plan Template, Executive Summary, Management Board, Team Introduction, SWOT Analysis, Assets & Revenue, Company Sales & Performance Dashboard, Next Quarter Targets, Actual vs Target Revenue, Brand Promotion Strategies for Engagement, Marketing Team Deliverables, Operational Plan, Project Timeline Gantt Chart, Budget, Financial Projections, and more.
Download Business Strategy Templates
#4- Operational Planning Templates
A strategic plan is different from operational plan in that while the former lays out your long-term vision and goals for the next 3 to 5 years, the latter outlines the short-term goals for the next fiscal year. An operational plan is more department based created by departmental team leaders describing the activities it will undertake for team success and overall organizational success.
Besides the goals and activities, the plan also specifies the responsibilities of individuals for each task, the implementation timelines, and staffing and resource requirements for success. Creating an operational plan presentation is crucial for success of strategic plan. Businesses can save a lot of time by using readymade presentation templates and focus more on executing the strategy.
Templates Included: Operational Highlights, Milestones Achieved, Operational Challenges, Partnering & Alliances, Risk Mitigation Strategies, Current Sources of Revenue, Potential Sources of Revenue, Product Roadmap, Financials Summary: Base Plan Vs Stretch Plan, Operating Plan, Hiring Plan, etc.
Download Operational Strategy Templates
#5- Quarterly Business Growth / Annual Report Templates
Taking stock of business performance over the last financial year requires detailed look into multiple KPIs – revenues, cash flow, major clients acquired, biggest projects, sales pipeline, etc. The top management is also interested in seeing how their business fared against competitors, the future roadmap to be followed and CSR activities to be undertaken in the coming year. Do not miss out on any important detail. Grab this business review PowerPoint presentation to create a comprehensive report before the stakeholders and win their confidence.
Templates Included: Financial Summary, Revenue Split by Geography & Product, P&L- KPIs, Balance Sheet, Cash Flow Statement, Key Financial Ratios, Funding Updates- Debt & Equity, Top Customers & Vendors, Client Updates, Project Updates, and more.
Download Quarterly Business Growth & Analysis PPT Templates
#6- Gap Analysis PowerPoint Templates
To improve business efficiency, it's imperative to compare the current performance and the desired performance and identify the gaps or differences. This examination is called Gap Analysis.
Each business must identify gaps in improvement – be it in employee skills, software upgrades, process requirements, etc. Follow the gap analysis presentation guide to carry out an in-depth investigation and adopt measures to close the gap.
Templates Included: Current State Analysis, Market Analysis, Financial Comparison, Revenue Vs Target, Fit Gap Analysis, Skills Gap Analysis, Growth Share Matrix, Ansoff Product Matrix, Servqual Model, McKinsey 7S, and more.
#7- Pitch Deck (Business Growth Strategy & Revenue Model) Templates
A startup can raise billions of dollars from venture capitalists and angel investors if it has a groundbreaking business idea, a solid revenue model and a convincing pitch deck that addresses each concern of the investors.
After reviewing hundreds of successful pitch decks, SlideTeam researchers have compiled a fail-proof pitch deck outline that unravels the potential of your startup growth step by step.
Templates Included: Elevator Pitch, Our Team, Problem & Solution, Value Proposition, Product Roadmap, Traction, Business Model, Revenue Streams, Revenue Model, Growth Strategy, Go-to-Market Strategy, Competitive Analysis, SWOT, Financial Projection, Use of Funds, Shareholding Pattern, Exit Strategy.
#8- Quality Management System PowerPoint Templates
Improvement of overall quality of products and services and the internal processes of the organization is vital to stay alive in business. Follow the complete quality management system guide to eliminate waste and deliver the highest quality to customers.
Templates Included: TQM Pyramid, ISO Certification, Pareto Chart, Flow Diagram, Fishbone Diagram, Root Cause Analysis, Opportunity Analysis, Force Field Analysis, SIPOC Analysis, FMEA Analysis, Cost of Quality, Quality Control
Download Quality Management System PPT Deck
#9- Go to Market / Roll Out Plan Templates
Successful product launch in the market and creating a buzz about the same requires a detailed plan beforehand that all marketing and sales professionals are aware of. This is called as developing a Go-to-Market (GTM) strategy. Follow SlideTeam's step by step market launch templates to create the winning product launch or roll out plan and communicate the same to all relevant teams.
Templates Included: Project Overview, Target Audience, Product/Service Positioning, New Product/Service Launch Overview, Product Launch Cycle, Product Launch Timeline, Phase wise tactics – Buzz, Launch & Momentum, Product Launch, Detailed Plan, Launch Planning: Key Steps & Tool, Marketing Plan, Typical Product Launch Marketing Process, Lead Generation Activities, Marketing, Budget, Product Launch Tracking, Reasons why Product Launch fail, Revenue & Costing Forecast, Go-To-Market Strategy.
Download Product Launch Templates
#10- Sales Review Templates
A sales review presentation is quintessential for taking stock of the sale's team performance in the last quarter and set challenging but achievable targets for the next quarter.
It looks at the past, present and future to create winning sales strategies. A review of lost deals and reasons for so, health of the current sales pipeline, and the future course of action need to be addressed accompanied with easy to understand data visualization. Quarterly sales review presentation templates can help sales managers and sales reps focus on extracting insights from their data and not spend hours in showcasing that data.
Templates Included: Business Overview – Highlights, Financial Highlights, Product Offering, Revenue Split by country, Quarter Track Record, Our Team. Sales Performance – Sales performance dashboard, Sales by Region, Sales revenue by Product, Sales Budget Vs Actuals, Key Sales performance metrics, Quarterly Sales review, Sales Performance scorecard, Sales KPI Performance. Project Updates – Sales Process Map, Sales Funnel Results, Top Customers & Vendors, Top Debtors & Creditors, Win- Loss Project Review. Project Updates – Sales KPI Tracker, Channel KPI Tracker, Competitive Analysis. Future Perspective – Business Process Roadmap, Product Roadmap, Opportunity Timeline, Major Obstacles.
These are a few of the decks that SlideTeam researchers have rolled out to businesses ranging from startups to Fortune 500 companies and business professionals. You can check out hundreds of readymade PowerPoint templates bundle covering all industry processes on their website https://www.slideteam.net/