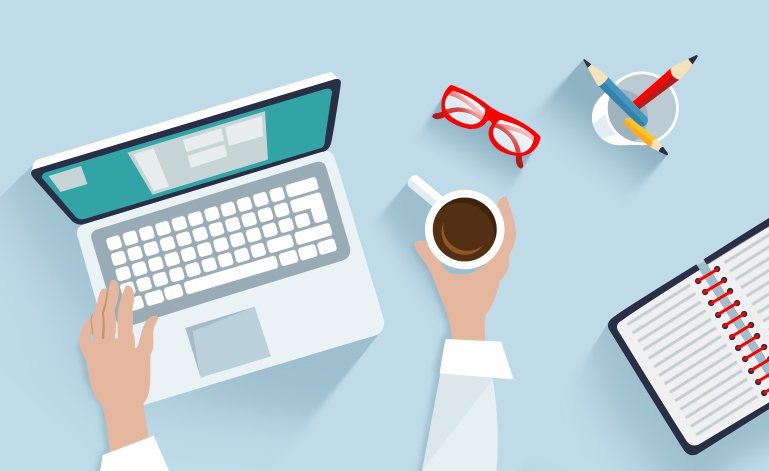 You've probably already heard all about how important it is for your small business to have a website, but you may be wondering how exactly to take action. How should you go about choosing a domain name? Who should you purchase from, and which web hosting company should you use? How much will it cost?
One of the most important questions to ask when building any sort of website is what you actually need. Sure, you could get a fancy video landing page with a stunning design, but will that satisfy your customers' needs?
Never fear-we've rounded up a list of some of the most important parts of any small business website.
Landing Page
The first thing you need for your small business website is a landing page. When potential customers first click on your website, this is what they will see. Your landing page can provide brief but useful information to the visitor, ask for basic information such as an email address (often in exchange for a small coupon), or even advertise a current sale or upcoming event.
Regardless of what your landing page does, it's important to make it useful to you but not overbearing to visitors.
Contact Information
Providing plenty of contact information and options isn't just important in small business website design, it's a vital part of any good website. Contact information-or a link to it-should be prominent on your website. Many people choose to put a phone number at the top of the website, or an address, phone number and email in the footer. Wherever your contact information is, make sure it's easy to spot and up to date.
You should also have a contact page that allows visitors to get in touch with you to ask questions or get help with a product or service. Your contact page should be easy to get to and the form on it should be easy to use.
Company Information
Another great aspect of small business websites is that they can be used as directories. Whenever somebody searches for your business on Google, you want them to find your business, not somebody else. Not only that; you want them to find plenty of up-to-date information on your business.
Provide plenty of company information on your website, including an about page where you can weave a story about your business to connect with customers. You can also include a page with photographs and short bios for each team member, a portfolio page, or a page describing your business's certification and experience.
Mobile Optimization
If there's one part of every website that can't be focused on enough, it's mobile optimization. The average internet user spends about three hours each day using their mobile phone for non-voice activities, such as browsing the web and social media. Compare that to just over two hours spent using desktops and laptops, and it's easy to see why mobile optimization is so important.
Make sure your website not only fits smaller smartphone screens, but also performs well with less powerful mobile hardware.
Regular Content
Content is the heart of your website; without it, your website is nothing but a template. Make sure all your content is both up to date and effective for its purpose, whether that purpose is converting leads into sales or attracting more visitors.
The best part about content is that you can constantly improve it. If you have a blog or newsletter, be sure to take plenty of time polishing it up for maximum effectiveness.
Deciphering your needs for your small business website can be tough, but you shouldn't have any problems as long as you implement all of these elements.