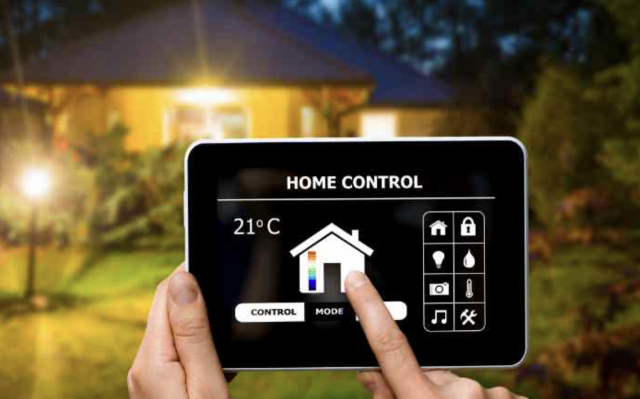 When it comes to powering your home with the latest and greatest gadgets, you likely have a short list of top contenders already. However, if you haven't gotten that far yet, then don't worry, we've got you covered. These smart gifts are so simple to use and install, you'll wonder why you didn't get them earlier – and did we mention they make great gifts for your loved ones?
Smart Gardens
When it comes to gardening, 2020 ushered in an age of avid gardeners' folk – even if all they had to grow their own food was a courtyard – and that trend has continued well into 2021 and seems to continue into 2022. For apartment dwellers who feel they missed out on the fun, the Click and Grow Smart Garden is an easy solution for those who lack sufficient ground space – and is ideal for those who forget to water their seedlings.
This nifty little smart growing unit fits on windowsills and utilises a pod growing system with over 50 plants to choose from. Replacing spent plants is easy, and apart from being a great gift for garden lovers, it's also a great option for kids who are curious about where food and herbs come from.
Smart Hubs
If you haven't got one yet, then a smart hub is a great choice for those who need help running their household. The Amazon Echo, Google Nest, Apple HomePod Mini are a few of the top options in the market right now and they're not as expensive as larger options. These speakers can give you weather updates, play music, turn on the TV, thermostats, or lights.
Smart Thermostat
With a high-res screen, simplistic design, remote sensor, and dual-band Wi-Fi connectivity so it doesn't drop, the Ecobee SmartThermostat is a good choice for those after an easy set and go option. It also comes with a voice-activated control integration, so if you already have some smart-home hubs, you can ask Google or Alexa to change the temperature in your living areas without needing to get off the couch, leaving you free to enjoy the tragamonedas Chile has to offer.
VR Headset
Gamers will delight at having a VR headset like Oculus Quest 2, HP Reverb G2, or Valve Index as a gift under the tree this year. The superb and seamless VR experiences that these models gives users shows just how far technology has come in the past year alone, with great visuals and intuitive controls that help with virtual space interactions.
The three options listed above are the top range model to get right now, though the Sony PlayStation VR is a more budget-friendly option which most gamers will appreciate.
Wyze Smart Plug
If you're after a hands-free home assistant, then the Wyze Smart Plug is a clear winner. It integrates with a smart hub, though smart hubs aren't required to reap it's many benefits since it links to other smart devices easily and can be activated by voice command. It can have daily schedules set – so you can wake up to fresh coffee – and the vacation mode is ideal if you're planning to leave home for any amount of time. Being able to link to any of your other smart devices, like lights, and can be programmed for example, to turn on the lights should anyone approach your video doorbell.