Two of Snapchat's most requested features have now been added to the service, text and video messaging. The app has already become one of the most popular on the iOS and Android app stores but until now, it had only supported images.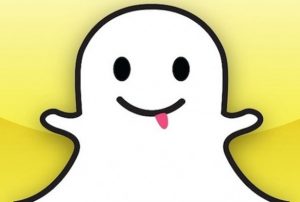 Since Snapchat's main attraction is that it automatically gets rid of photos that are sent, teens have been drawn to the service for the obvious reasons. Granted, it's important to note that taking a picture of someone's screen before the image disappears is not particularly difficult.
Just like the way pictures and short messages work on the app, text and video conversations are also impermanent. In order for a live video conversation to occur, both parties must be holding down the video button during the entire conversation. Once someone swipes their finger off of the button, the video feed stops and no recording is saved on the phone.
Read This: Snapchat Hacked, Millions Of Phone Numbers Leaked
The bulk of text conversations is also destroyed once both parties leave the chat screen, though it appears that it is possible to save individual segments of a chat. That being said, you cannot save the entire chat, so absolutely nothing–whether it's videos, pictures, or texts–stays on a phone.
Snapchat founder Evan Spiegel was not entirely sure what the data usage would be like for the app, though that figure is important since the video chat aspect does work over both WiFi and cellular. Given the nature of Snapchat video conversations, it doesn't seem like people would be on video for very long, so the data usage simply wouldn't be as significant as Skype, for example.
Of course the same sort of people that have been using Snapchat's self-destructing photo service since the app was released will love self-destructing texts and videos. Even if people are not doing so-called "naughty" things on the app, Snapchat is worthwhile in some ways simply to protect privacy. If you need to tell someone something that is important and also private, Snapchat now provides three different ways to do so.
If you have anything to contribute, make sure to add it in the comments section!
Summary

: Snapchat has introduced two new features, video and text conversations. Just like the way picture chats work on the application, text and video conversations self-destruct once they over.

image credit: redorbit