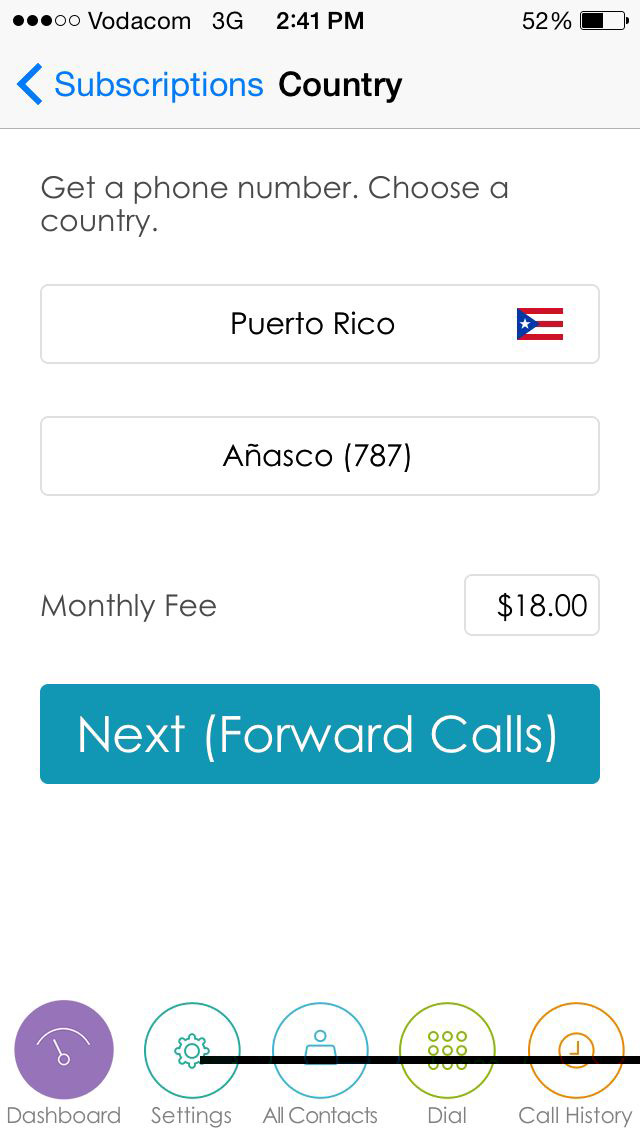 [app url="https://itunes.apple.com/us/app/id893158396″]
Here's a treat for international operators, worldwide business types, or even dodgy folks who want to stay under the radar. Spikko effectively turns your phone into a global call switchboard, allowing you to create fictitious international landline numbers to both make and receive calls through your mobile phone. Whatever your reasons for wanting people to think you're operating elsewhere in the world, this app from Spikko Telecom is well designed and flawless in operation.
It is important to note, before we get into the details, that while Spikko is free to download, it's worthless without a paid subscription. Charge your Spikko account with a couple of dollars though – handled effortlessly via an App Store purchase – and the world is your proverbial oyster. Once loaded with cash, it's a fluid process to set up international landline accounts, set your outgoing contact ID, and start making your mark on the global market (or just chatting to your expat family abroad).
The intricacies of the system will be lost on most of us, but be certain that it works like a charm. You're able to set up as many Spikko numbers as you like, and your international number will show on on the receivers' handsets, while their outgoing calls are forwarded seamlessly to your mobile phone. This can be particularly useful for start-ups who want to be contactable in countries where they don't yet have a physical presence. International calls are also significantly cheaper this way, and in some cases will allow users to circumvent local network restrictions on calling global numbers.
Obviously there's a potentially sneaky element here, being able to create disposable numbers to be created and deleted as you please, but that's hardly the intended function. When used for the right reasons, Spikko can be an incredibly useful app, quite vital in some instances, and definitely a compelling prospect for anyone living or travelling abroad, or conducting business globally. Every aspect of this app feels like you're dealing with a premium product, from the user guide to the interface itself, and even with the unavoidable usage fees Spikko is a cost effective solution for your international communications requirements.
Requires iOS 6.0 or later. Compatible with iPhone. This app is optimized for iPhone 5.