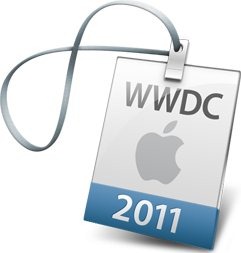 Apple has confirmed that Chief Executive Officer Steve Jobs, backed by his team of entrepreneurs, will headline the WWDC keynote speech on June 6.  The consumer electronics giant additionally listed iOS 5, iCloud, and Mac OS X 10.8 (Lion) as being on the agenda.
Apple will unveil its next generation software – Lion, the eighth major release of Mac OS X; iOS 5, the next version of Apple's advanced mobile operating system which powers the iPad, iPhone and iPod touch; and iCloud, Apple's upcoming cloud services offering.
While no hardware will be revealed, Apple hopes the introduction of new software will more than make up for the fact that there's no new iOS device.
Featuring Jobs, the keynote will easily attract the most attention at WWDC despite over 100 techincal sessions and plenty of face time for Apple engineers and iOS developers.