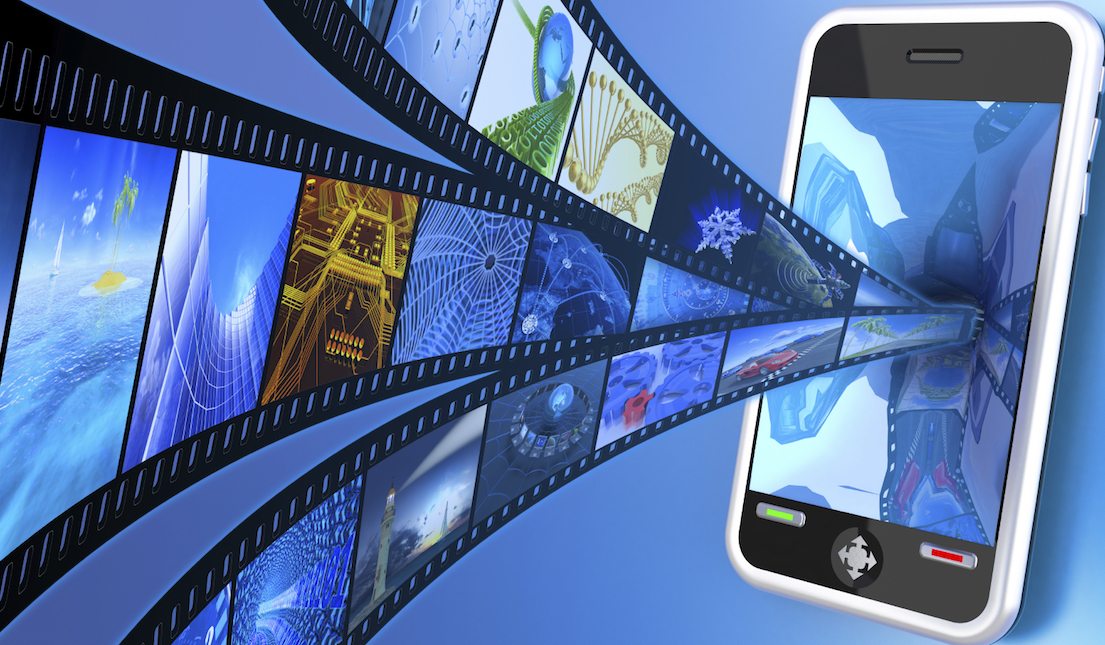 Do you love to shoot video with your Android phone, or do you have bookmarked content you'd like to share with friends? When you want to share your videos, you can stream to a television or broadcast live over the internet. You can also stream content to your phone whenever it's convenient. Check out these seven simple options to start streaming to or from your Android phone.
HDMI Cables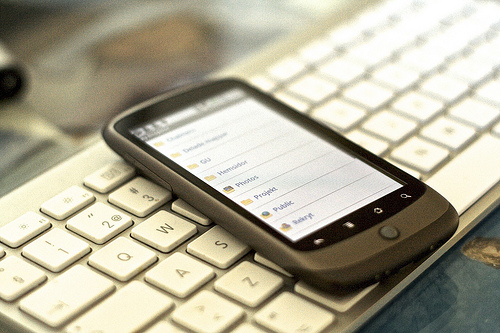 The most straightforward way to get your phone's content to appear on your TV screen is to use HDMI cables. HDMI, which stands for a high-definition multimedia interface, is the industry standard for transferring video content across platforms. Nearly every TV, game console, video camera, and set-top box produced in the last 10 years has an HDMI port. The cables that connect to this port carry both video and audio, so you can enjoy your home theater system's sound capabilities along with the big screen. HDMI output is an advantage that Android phones have over tablets.
Beaming
Another way to get your content onto your TV is Miracast, an interface that networks your Android device with any compatible device. High-end late-model television sets often include Miracast support, as do many set-top devices. If Miracast support isn't available, you can use Google Chromecast. Plug this inexpensive dongle into your TV's HDMI port and connect your phone wirelessly to stream anything you can see on your Android phone's screen on your television set.
Facebook Live
Broadcasting live video via Facebook is a fairly simple procedure. Open the Facebook app on your phone, tap on "post," and look for the "live video" button. Tap the button and type in a description for your stream. When you're ready to begin, just hit the "go live" button. You can keep an eye on how many viewers are watching your video and respond to comments in real time. You can also switch back and forth between your front- and rear-facing cameras, which is an interesting way to narrate the action.
Periscope
This app is designed to help you share moments of your life with friends or loved ones as they happen. Periscope is simple to use and makes it easy to upload your streams to YouTube for posterity. Periscope is intended for use on Twitter, and the two are tightly interwoven, which allows you to interact with your viewers in real time. Periscope is useful for everything from sharing your baby's first steps with Grandma to recording the action at a political protest.
Livestream
The original Livestream web app was one of the earliest options for streaming video, and the free mobile app works well for streaming from your Android phone. Livestream's relationships with TV networks and sporting events means that you can watch events on your phone, replay them, save them, and interact with others. For this kind of viewing, you'll want a fast network and a phone with robust video capabilities. That means streaming video on T-Mobile's Samsung Galaxy S7 will be a much better experience than trying to watch content on an outdated phone.
YouNow
If you're looking for more of a personal chat experience, consider the free YouNow app. Live chat options and recommended broadcasts take up a large portion of the viewing screen on YouNow, which feels more like a video social network and less like a newscasting app. You'll earn points and in-app currency that let you level up, purchase gifts for others, or pimp your own profile.
YouTube
Google's video platform doesn't intend to be left behind in a world of streaming video. Developers are getting ready to unleash a live broadcast capability right inside the YouTube app. Look for a "capture" button right inside the app that allows users to begin streaming, along with built-in options for chat and sending notifications to subscribers.
As phones become more sophisticated and networks are capable of handling larger amounts of data, streaming video as a method of communication is only going to become more commonplace. It's worth your time to get familiar with your Android phone's video capabilities.