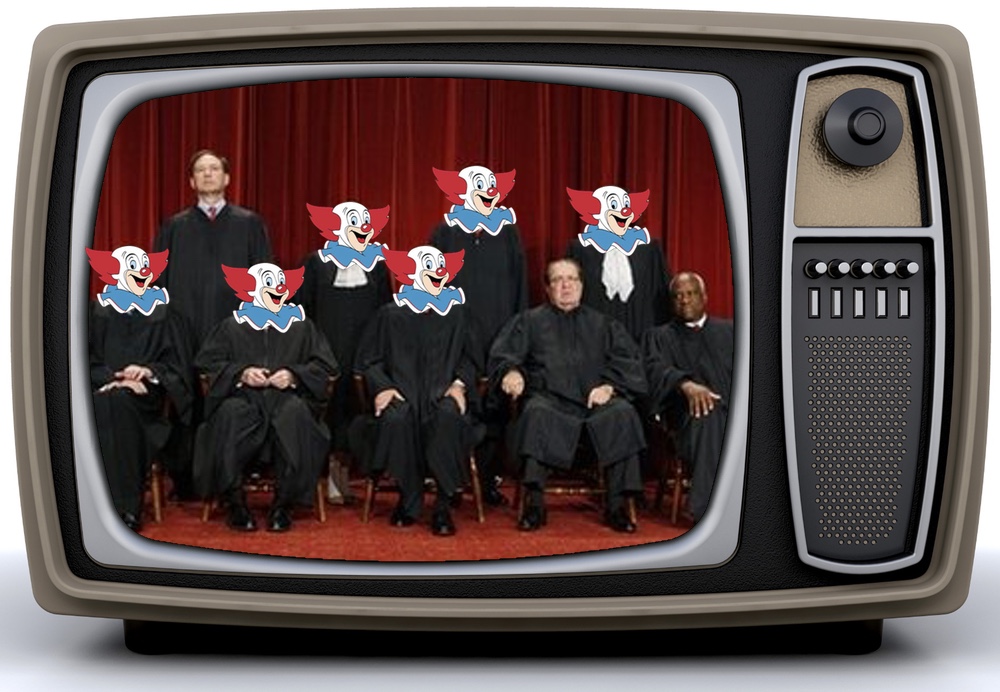 While most people will mull over the "legal" merits of the ABC vs Aereo case, specifically how the Copyright Right Act of 1976 should be applied, the bottom line is this — Hollywood, broadcasters and the cable companies get to keep $4 billion in retransmission fees.
It is a strange day, indeed, when a reasonable person finds themself on the same side of an issue as Antonin Scalia and Clarence Thomas. Nevertheless, here we are.
The LA Times reports that the US Supreme Court to ruled 6 to 3 to uphold Hollywood's oligopolistic practices over Aereo's disruptive business model.
"For all practical purposes," wrote Justice Stephen G Breyer for the majority, "[Aereo is] a traditional cable system. Adding that, "The many similarities between Aereo and cable companies, considered in light of Congress' basic purposes in amending the Copyright Act, convince us that this difference is not critical here."
Which is not an unreasonable conclusion, unless one considers the market implications of siding with Hollywood and the cable companies. Fundamentally, the case made by Aereo's lawyers was just as reasonable, which is the side of the case that had prevailed in all lower courts but one.
"It's no different than if I'm at home, and I have an antenna or rabbit ears on my TV, and I know what channels I can get," said Aereo attorney David Frederick. "Consumers have a right to get over-the-air signals that are free to the public."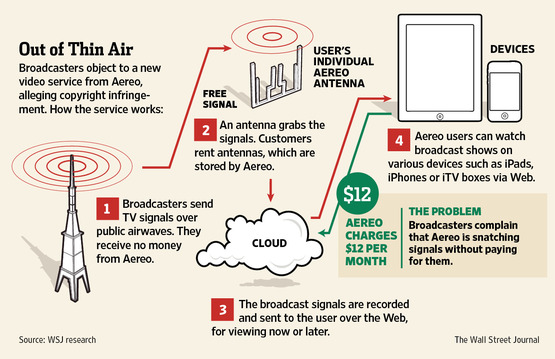 In essence, the Supreme Court's 6 to 3 decision against Aereo upholds $4 billion in retransmission fees. Who pays those fees? Cable and satellite TV subscribers (ie us). Call me cynical, but I'm just not feeling $4 billion of value from Hollywood et al…
What's your take?