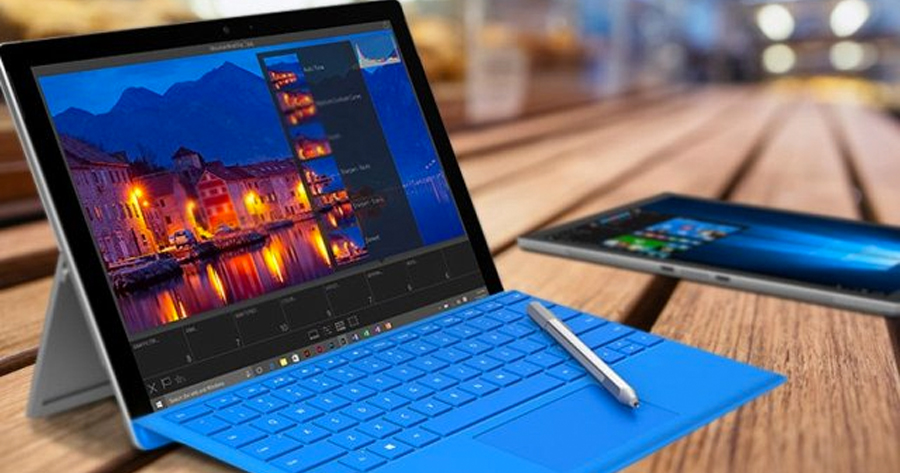 In terms of timings, Microsoft should have unveiled its Surface Pro 5 during 2016, but it looks like the company has turned to a different agenda, one that involves the delaying of the Windows 10 tablet to 2017. One of the things that will separate Surface Pro 5 and Surface Pro 4 is the processing performance.
The upcoming tablet is said to feature Intel's Kaby Lake family of processors, and while the processors are manufactured on the same 14nm process, their improved architecture will mean that they will be able to deliver more performance per watt consumed in comparison to Intel's Skylake processors.
Mobipicker reports that the upcoming Surface Pro 5 will have a 4K display, which will look aesthetically appealing to the eyes, but we hope that Microsoft's engineers have managed to cram in a larger battery since 4K resolutions are not battery friendly by any means. Surface Pro 5 will also have a multitude of additional connectivity ports, and out of several ports, we can expect a USB-C combo to be present. The USB-C interface will charge the tablet and be able to transfer data between devices, serving dual purposes as a result.
It does not appear that Microsoft is going to be making any changes as far as the screen size is concerned, since Surface Pro 4 had plenty of space to actually turn it into a productivity work and entertainment tablet. The problem will arise when Microsoft sets to a retail price. The base model of Surface Pro 4 is $899 and it features a Surface Pen along with the entire package. However, you will have to purchase additional accessories, which will easily bring your grand total to over $1,000.
We hope that with the announcement of Surface Pro 5, Microsoft looks extremely carefully into the pricing, as other competitors like Lenovo will not cease the opportunity to sell a similar product bearing similar specs, but in a more affordable pricing envelop.