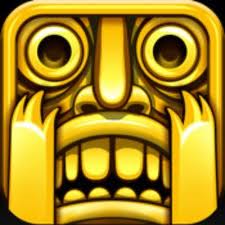 'Temple Run', the game many Android enthusiasts have been waiting for, is finally available in the Google Play Store. Imangi Studio announced via Facebook and Twitter that their highly anticipated game was finally available in the new Google Play Store free of charge.
Having been downloaded more than 36 million times, Temple Run is a major iPhone and iPad success. Now Android users will be able to enjoy one of the more addictive mobile games.
If you haven't experienced the thrill of Temple Run before, the concept is simple. Your character has stolen a cursed idol and you must run for your life.
Flicking in different directions causes your character to turn, jump, and slide to avoid obstacles. Your score depends on how long you last and how many coins you collect. Running into a tree stump or other obstacle too many times will result in a game over.
If you haven't already, head over to the Google Play Store and download Temple Run for your Android device.