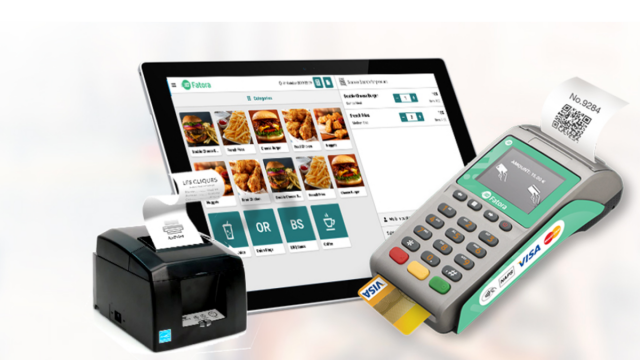 The Cashier and Point of Sale (POS) system gained popularity in the 1970s as a device with a few buttons, each representing a product, with simple functionality for calculating the bill and managing cash in your register.
With technological advancements, Cashier and POS systems have evolved to efficiently and effectively assist you in managing your business activities without the need for additional time, effort, and the errors that can cause problems and impact the success of your business.
Read more about Fatora's professional free Cashier system.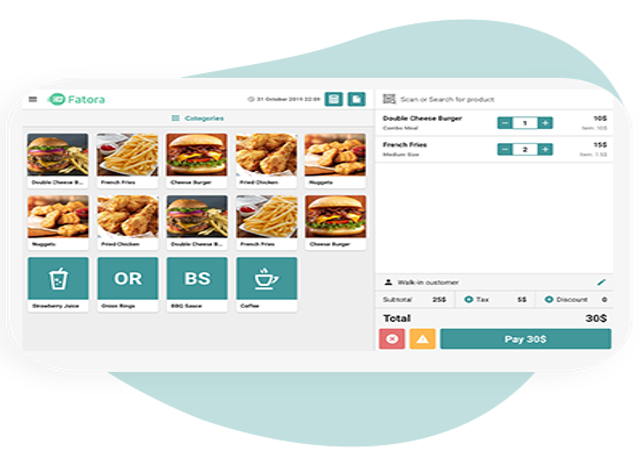 What is a Cashier and Point of Sale (POS) system?
A Cashier and Point of Sale (POS) system is a system that allows customers to complete their payment transactions, including both traditional and online stores.
Through the Cashier and POS system, you can manage your store, track your inventory, and know the quantity of products and goods available on the shelves of your warehouse, in addition to having constant access to the progress of your business.
It is commonly used in retail stores, e-commerce stores, restaurants, cafes, pharmacies, and more.
If you are interested in getting a Cashier and Point of Sale (POS) system for your store, continue reading with us…
Why choose Fatora.io free cash register system?
Fatora.io is a website specialized in providing electronic payment solutions, offering you various tools and features to help you organize and manage your business. The free cash register system is one of the services provided by Fatora.io for your online store. Fatora's cash register and point of sale (POS) system offer unique and diverse advantages for all types of businesses, including medium and small companies.
With the cash register service, you can quickly and easily collect your payments, saving your customers the effort of making their payments easily and securely. Additionally, Fatora's cash register system works through the QR code feature, which allows for quick and easy scanning of credit cards within the cash register device. By obtaining a distinctive and professional free cash register system from Fatora, you can achieve the following benefits:
Efficient and streamlined payment collection process.
Enhanced convenience for your customers in making payments.
Secure and safe payment transactions.
Quick and easy scanning of credit cards through the QR code feature.
Professional and reliable cash register system for your business.
By utilizing Fatora's free cash register system, you can optimize your payment management and provide a seamless payment experience for your customers.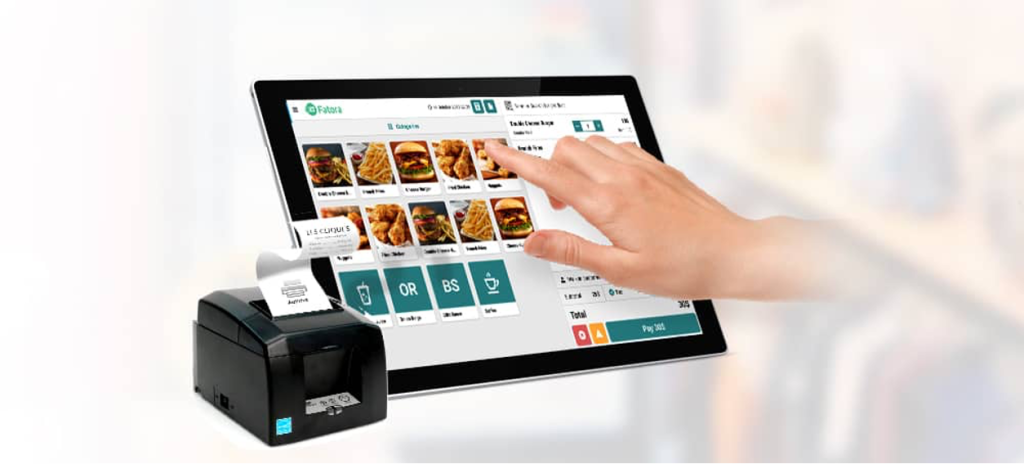 Issuing receipts for your business, whether printed or electronically.
You can apply discounts for your customers and obtain refunds.
It provides you with detailed reports on sales and purchases.
It helps you manage all your operations, such as inventory tracking, customer management, employee monitoring, and much more, all in one platform!
It enables you to easily and efficiently complete sales and purchases without being restricted by time or location.
Integration with your online store.
24/7 monitoring and technical support.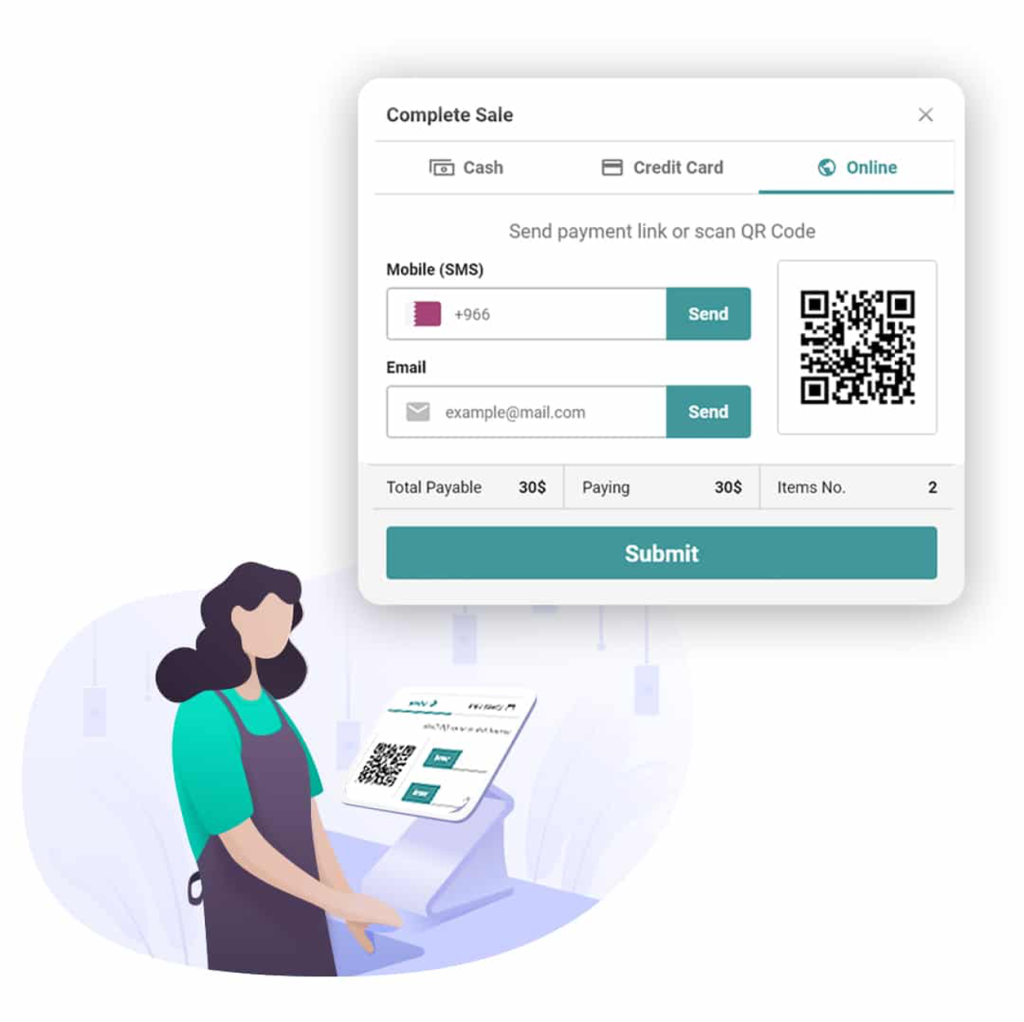 Digital receipts from the Fatora cash register system application.
You can easily and quickly provide digital receipts to your customers, which facilitate efficient and speedy purchases.
These receipts provide all the information and details of the purchase. Offer your customers fast and user-friendly online payment methods.
One of the key features provided by Fatora's online cash register service is the QR code feature, which allows customers to easily make online payments. The online cash register features help increase sales and facilitate online payments for your customers through your website.
Digital receipts are characterized by their ease of payment in the store, allowing you to receive non-traditional digital invoices. Additionally, their use is quick and easy, which saves you time and effort.
The cash register system works on tablets and iPads from Fatora.
The cash register and point of sale (POS) system from Fatora allows you to work on tablets and iPads. You can turn your mobile phone into an online point of sale, which in turn saves effort and time for your customers and provides them with a good user experience. The cash register system offers your customers the convenience of electronic payment through the QR code feature.
By utilizing the capability to work on tablets and iPads, you can access a range of services, such as printing digital receipts, whether through wired or wireless printing methods. Additionally, you can print coupons and mobile receipts.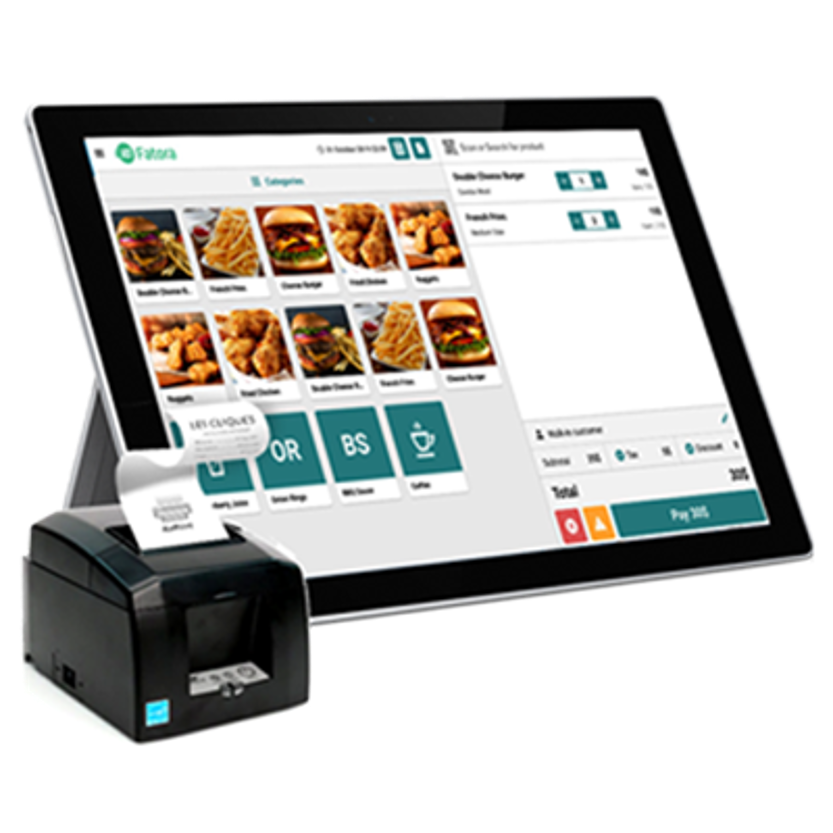 The service of printing invoices from anywhere is available through the invoice printing device from Fatora's website.
The invoice printing device offers multiple options for various fields of business, such as restaurants, cafes, retail stores, service providers, boutiques, and delivery services.
Printing invoices through the invoice printing device from Fatora provides solutions to many issues related to documenting the sales process and delivering a paper invoice to your customers, in addition to the electronic invoice.
Fatora website offers you other electronic payment solutions.
You can share the payment link easily to collect your online payments with ease and efficiency.
This effective and fast service is designed to make your electronic financial transactions for your store and activities more flexible and easier.
You can simply share the electronic payment link with your customers and securely and efficiently receive your funds.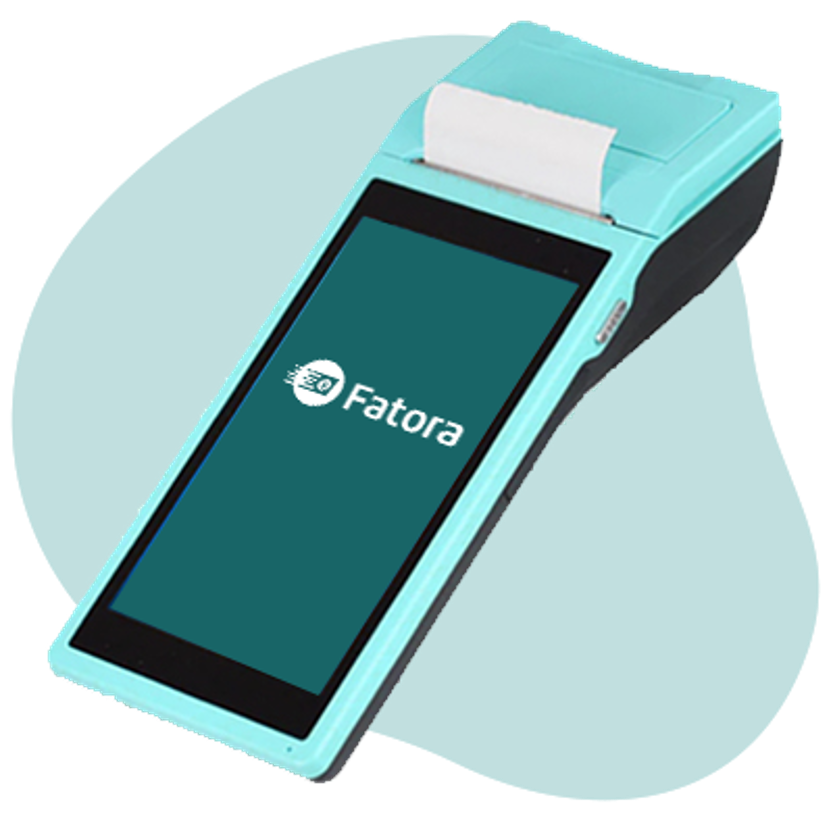 You can export and print invoices through this service, allowing you to create and organize invoices and send them to your customers.
This saves companies time and effort and helps them achieve digital transformation in a simple and easy way.
The invoice management feature allows you to generate periodic reports that show the financial transactions executed within a specific period, making your online store more organized and allowing you to monitor it continuously without exerting additional effort and significant costs.
With the Fatora application, the payment process for invoices at points of sale or cashiers through credit card services has become easier, simpler, and more effective for all the services you offer.
You simply need to scan the credit cards at the cashier or point of sale and issue the printed invoice to the customer with a single button press.
With Fatora, you can agree with your customer on the payment method, whether it's cash payment or payment through bank accounts.
Summary:
Fatora.io platform offers a Cashier System and Point of Sale (POS) service that helps you manage your store and business to achieve greater profits, ensure rapid growth in your sales, and provides many unique and diverse services and advantages that save you effort, time, and unnecessary expenses.
Don't hesitate, register on Fatora through the website Fatora.io, and get the Cashier System and Point of Sale (POS) service to make the selling process easier.