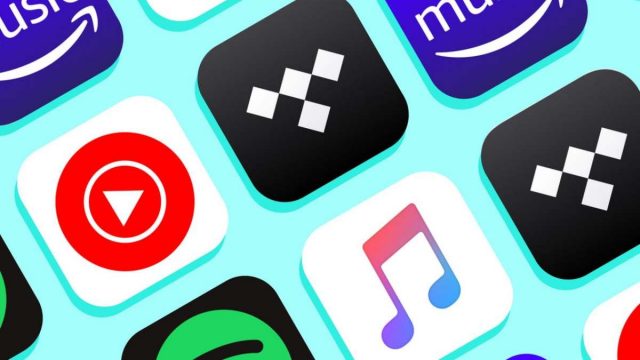 High-fidelity music streaming has become a staple for many, as more and more existing streaming services offer additional plans for streaming of lossless audio content. As high-grade audio equipment becomes cheaper and more accessible than ever before, it's time to find a high-fidelity streaming service for you to use.
Tidal Hi-Fi
Tidal is currently the most popular high-fidelity streaming service available. The large range of music with a lot of backstage and tidal only releases makes it one of the best streaming services for lovers of Tidal's speciality music selection.
On the downside, Tidal currently has the most expensive high-quality music plan and does change traditional FLAC or lossless for their in-house MQA standard. MQA or Master as they refer to it, is by no means bad audio quality, but it is not lossless. The applications and song recommendations are also lacking compared to the competition. Being the first mainstream platform to offer high-resolution music streaming, tidal retains a firm market share.
Amazon Unlimited
Amazon Music has now dropped the additional cost of their unlimited high-resolution plan and been made a part of the normal Amazon Music streaming service. A fantastic catalogue of music and a great cross-platform experience all at an affordable price. The apps can sometimes be a bit buggy and the algorithm for suggestions has proven to be lacking. Amazon Unlimited has still proven to be a good all-round experience, offering a wide variety of music for a great price.
Qobuz
Qobuz is the first high resolution streaming service and, to many audiophiles, the best. Qobuz Offers the largest range of true lossless quality with a great application experience. An awesome algorithm for track recommendation and personalized playlists, and a price tag to rival that of amazons unlimited music experience.
Qobuz does offer a standard package in which you can stream in the highest quality available and a higher tier package which allows you to purchase high-resolution music at a discounted rate. For the normal listener, the standard package will be perfect as it encompasses the best of all worlds. The only disadvantage is the countries in which Qobuz is available, limited to just 12 countries, it can be frustrating if you fall outside their supported countries.
Deezer Hi-Fi
Deezer is normally compared to the likes of Spotify in terms of a normal music streaming platform with an extremely wide variety of music available. Introduced in 2014 is the Deezer Hi-Fi package, which allows for a large portion of their library to be streamed in lossless quality.
Unlike Qobuz, Deezer is like available in over 180 countries and is expanding their service area on a frequent basis. Like onlinegamblingcasino.co.nz, Deezer offers a fantastic application on virtually all platforms, even including Linux, with a selection of music that is hard to beat. If you find yourself enjoying music on a wide variety of devices, including smart speakers, Deezer is likely the best for you.
Apple Music
There is no getting around the fact that the Apple ecosystem prefers Apple products. On Apple devices, the Apple Music app takes the crown in being the best, but remains buggy and unpleasant on non-Apple devices. The music selection is good but falls short of the competitors. If you are already set in the Apple ecosystem, Apple Music is the best bet for you.