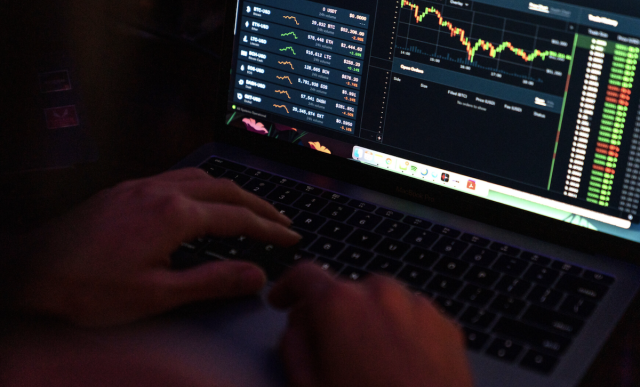 Are you interested in cryptocurrency Options trading?
Before you invest your hard-earned money, we invite you to read this guide. On top of showing you the current panorama of crypto options, we will bring you professional tips to efficiently trade these derivatives.
Before we move on, remember that crypto derivatives – such as options and futures – are highly volatile, and hence, risky. Therefore, only invest money you can lose without affecting your life quality. This will relieve you from the stress and anxiety of operating with more money than you can handle.
Therefore, before you start trading options at Binance, FTX or Bitlevex, give this a good read and bookmark it for future reading… because you will need it.
How Big Are Cryptocurrencies Options in 2021-2022?
As stated by Goldman Sachs, crypto options will be the next step towards institutional adoption. Andrei Kazantsev itself, Goldman Sachs's head of crypto trading, confirmed that there's a need for an options market in the cryptocurrency environment. Furthermore, he elaborates that they're far more liquid and versatile than some traditional assets, which is exactly what institutions are looking for.
The options market has grown significantly in 2021 vs. 2020
$1.3B worth of BTC options expired in November 2020, whereas $3B worth of bitcoin options expired in November 2021… that's almost x3 more money in the market. And according to Skew, the total open interest in BTC options has grown up to $12B – which is an amazing display of momentum and improvement in the industry.
There's a lot more money flooding the crypto markets, and that includes the derivatives such as options and futures.
An important tool for hedging against risk and increasing exposure to the market
Goldman Sachs argues that crypto options will drive more institutional investment and adoption because, unlike inexperienced traders, they see them as a tool to de-risk positions and also increase their exposure to the market.
Be it a put or call option, institutions can use this type of crypto derivative to make the most out of the market. From a quick play to take advantage of a down/uptrend to hedging out risk for the long term – for example, by using a 6-month call/put option – these are highly valuable tools.
The future is bright for crypto options
As we have seen, the market for crypto options has grown significantly. Now you have the leading exchanges like Binance offering this type of derivative, as well as specialized platforms such as Bitlevex. Furthermore, there's a lot more liquidity and we have heavy-weights like Goldman Sachs promoting crypto options. The future is bright.
The Most Important Tips for Trading Crypto Options
As you can see, the panorama for crypto options is thriving and growing. There's no doubt about it. Now, let's equip you with the necessary knowledge to trade crypto options the right way.
Only invest what you can afford to lose
We said it at the beginning, and we will say it again. Never invest more than what you can afford to lose. Like gambling, you should solely use money that, if lost, won't affect your life quality. This will put you into the right mindset, so you can trade comfortably and prevent yourself from chasing losses or ridiculous profits.
Learn Technical Analysis and stick to a specific time frame
If you want to trade options, you better learn technical analysis (TA). Fundamental analysis will be an important component, but TA will have the upper hand here. You have got to learn how to read charts in order to determine what time frame to choose, the kind of option and how much you should risk.
You need to learn how to spot bearish/bullish divergences, confluences, patterns, interpret volume, Wyckoff, etc. There's a lot to learn and practice, so you better get ready to read the theory, practice with a paper trading account, and once you're ready, hit the market with real money.
Always take profits and cut losses
You should always be ready to cut losses, as well as for taking profits. You should set your targets before joining a trade, so you know when to call it a loss and prevent yourself from adding more to the position, in hopes of turning the trade around. It won't happen, so you better protect your capital first.
Don't abuse the leverage
Finally, never abuse the leverage. It can quickly humble you, and in fact, people that leverage their trades by x20, x50, x100 or x125 represent the largest number of liquidations. Be it crypto options or futures, this is the same scenario. Keep your leverage conservative, and until you learn how to properly trade crypto options, refrain yourself from using any type of leverage. Your capital and your future profits will thank you.