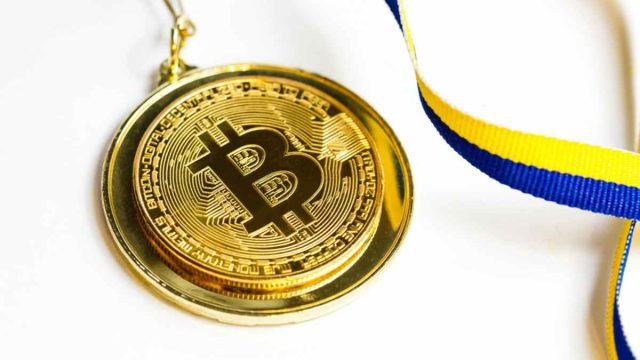 Crypto is still in development and many believe that despite its value today, the Bitcoin and altcoin market is still in its infancy. There is more room to grow and this is going to be a billion-dollar industry once it reaches the official start of its growth. This will be marked as the beginning of its global adoption and more industries will be changed for the better with crypto as the new standard for finance.
Among the first industries to embrace crypto in some parts of the world are sports. More specifically, the management side of the business where teams try to look for revenue to support their athletes and fans. You can find various teams partnered with some of the biggest blockchain-based based companies like marketplaces or merchandisers. Here is a quick overview of how crypto has entered the sports industries in the present:
Blockchain Payment for Online Goods and Services
Crypto sports betting is one of the most popular uses for digital assets in sports. There are plenty of websites offering that kind of service and some of them have partnered with clubs to sponsor their apparel and matches. Another popular use case of crypto is the buying and selling of match tickets in participating stadiums in North America.
Blockchain technology has also been used in merchandising opportunities like the selling of commemorative items as non-fungible tokens (NFT). This way, people can collect championship rings of their favourite teams or certain moments of the last season's matches. There were also collectable cards of baseball athletes which are now available as NFTs as well.
Blockchain-Based Community Participation
Another trending activity in the sports scene involves fan tokens from Socios. They provide a platform for clubs in every sports league to offer token currencies they can sell to fans. Owning these fan tokens allows fans to participate in that club's decisions.
The scope of privileges is different between each club based on how much influence they are willing to give through tokens but most have similar offers. Examples include voting for what changes should be made to the jersey next season, locker room decorations, or what the team motto should be.
Fan token trading is a great way for clubs to monetise their fanbase. Every purchase gives part of the proceeds to the clubs' funds, allowing them to avoid being too dependent on other sponsors. It also enhances clubs' relationships with their fans because both parties are participating in more engaging discussions for the future of the team.
What's Next for Crypto in Sports?
Having cryptocurrencies involved in sports is one of the best tandems for both industries. All sports clubs supporting this industry gained much-needed financial support to maintain their stadiums and pay their athletes as well as staff members. Big league sports like football, basketball, cricket, and baseball suddenly became a lot more forgiving for clubs struggling to find a sponsor.
Crypto also benefited from its involvement in sports because the latter's industry is where money moves most frequently. Examples include clubs drafting players, fans trying to get tickets for the next games, crypto sports betting, or exchanging of collectable NFTs. This allowed digital assets to continue circulating and investors were given outlets to use their saved crypto. Crypto has a bright future ahead thanks to its involvement in sports and investors are looking forward to its growth.