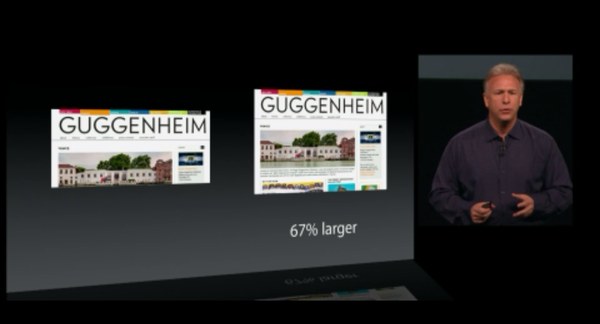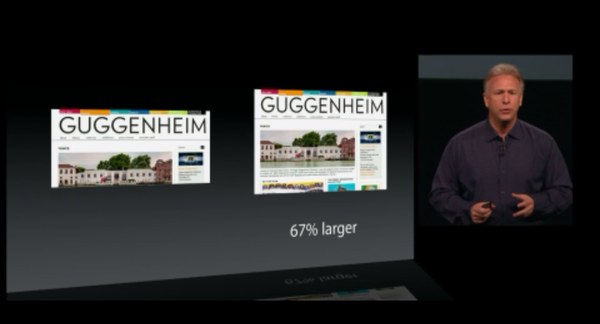 Pretty much exactly as the rumors said, with some very nice surprises, including a very capable 5MP camera. Yes, the iPad mini is very thin, has a very thin bezel and the internals, as expected, closely mirror the iPad 2 with A5 processor. Further, whereas there were rumors that 3G/LTE wouldn't be in there, the company has delivered.
iPad mini is every inch an iPad. With its gorgeous 7.9-inch display, iPad mini features the same number of pixels as the original iPad and iPad 2, so you can run more than 275,000 apps designed specifically for iPad … as thin as a pencil and as light as a pad of paper, yet packs a fast A5 chip, FaceTime HD and 5 megapixel iSight cameras and ultrafast wireless?all while delivering up to 10 hours of battery life — Phil Schiller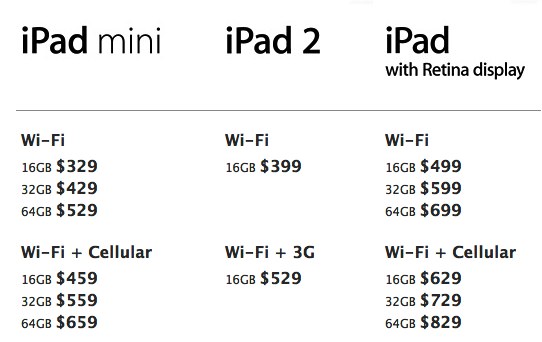 Why, oh, why didn't Apple kill the iPad 2? It seems very strange indeed that last year's full-size iPad at $399 is still around — go figure.
Perhaps the only disappointing thing about the iPad mini is the price, which is perhaps $30 too high. Then again, as Phil Schiller pointed out again and again, the iPad mini has a much larger display (image above) and vastly superior app ecosystem.
Also, the iPad mini is thinner and lighter than either the Google Nexus 7 or Amazon Kindle Fire HD. The Amazon and Google devices do, however, offer higher resolution.
Nevertheless, iPad mini is an impressive product that will all but kill the competition…
What's your take?