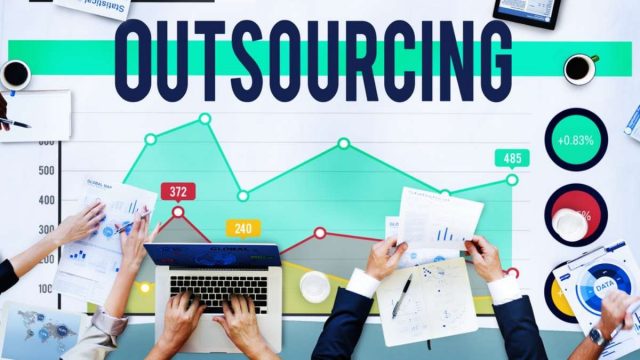 Outsourcing software, application, and website development is a great way to help companies get ahead. The practice of hiring an external company for the handling of development projects or long-term contracts isn't something new. However, it's grown exponentially in popularity over the last decade or so. As of 2019, the industry generated $26 billion dollars in a single year across the globe.
In many cases, organizations simply don't have the time or resources required to build a full team of developers in-house, which is why they turn to third-party experts for their technology needs. This isn't always a clearcut path for companies, though. It takes quite a bit of planning and sometimes it's still hard to finally know exactly where to start.
With the variety of types of outsourcing and the diverse services available, it seems like a lot to take on. Thankfully, there are quite a few helpful tips or "no-no's" for hiring companies to go by when looking for their first outsourcing provider or even for seasoned veterans.
The Don'ts of Working With a Software Development Outsourcing Provider
While every company creates its own approach to a relationship with a third-party software development outsourcing company and makes its own unique list of "do's," there's definitely a list of generic "don'ts" that companies should abide by. Whether it's the first outsourcing partnership or the first venture into hiring a third-party, everyone involved should keep the following tips in mind to have the best, most successful experience possible:
Don't just go with the cheapest outsourcing provider. – Outsourcing is a much more cost-effective alternative to hiring in-house, full-time development teams. While it's going to save a hiring company quite a bit of money, every business should not just go with a deal to save a few dollars.
Sometimes these "deals" are entirely too good to be true and the quality of their work will reflect that. Quality work comes at a price and, although there are always exceptions to the rule, prices below the industry standard could possibly indicate a lack of experience or practices that value quality or speed over quality. Hiring companies must do their due diligence in researching projects, former and current customers, and reviews to vet their potential partners.
Avoid communication barriers. – One of the biggest benefits of choosing to outsource development is how it provides access to a wealth of talent worldwide. However, this also creates one of the biggest and most common pitfalls of the relationship: communication problems. Working with an international team often means different time zones, languages, and cultural nuances.
To avoid this problem, the hiring company must work with the outsourcing provider to establish channels of communication designed for regular, real-time (or as close to real-time as possible) communication to ensure project and long-term success. There are many apps and programs available (even for free) to help bridge this communication gap and help teams come together to solve problems, ask questions, and get things done in real time.
Don't forget that outsourcing is a partnership. – A partnership of any kind requires effort from both sides in order to be successful. Outsourcing also works this way. Although internal developers and/or project managers aren't the ones doing the coding or the labor of the project, the outsourced team still requires input from the in-house team.
It's the hiring team's project so they must act as references for opinions, clarifying things, and so on. Their reputation and business are at stake should something go wrong. Hiring companies must also make sure that they aren't micromanaging the outsourced team and treat them with respect. Both parties benefit from the ultimate success of the project and deserve such treatment.
Don't try to just hand things off to the outsourced team. – Some companies put together a rough idea of a project's requirements and try to hand that off as the full scope of work to a development team. This is a quick way to ensure failure. Hiring team members must take the time to put together a thorough project description, the scope of work, specific requirements, and so on in order to ensure there aren't any miscommunications or even non-communications about some aspects.
Failure to communicate the details of a project may result in extra costs, extended timelines, and a total misalignment of the product vision. Without knowing exactly what they're getting into, dev teams have no way of creating the required digital product and will ultimately fail the client at no fault of their own.
While making the jump to working with software development teams outside of the in-house staff may seem like a risk or a complicated undertaking for novice hiring companies, it's a great decision for all involved. As long as the hiring company understands their to-do list ahead of and during the partnership, this mutually beneficial working relationship can help companies accomplish more while saving money.