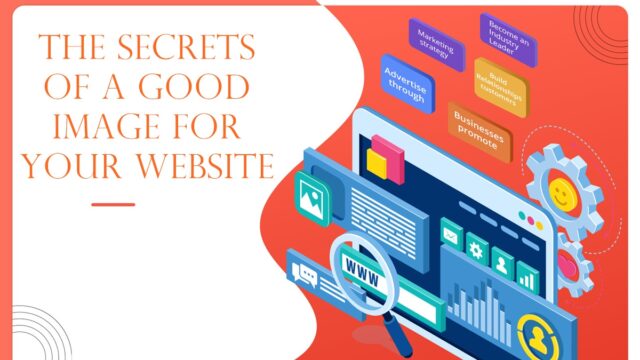 With the expansion of the Internet, humans are exposed to hundreds of websites per day. One of the most important things to keep it on your page is the visual. The images on your site are decisive.

Above all, you should know that images are as important as the text of your website. Choosing photos appropriate to the content helps build reader loyalty. So to know how to choose them, there are a few tips to follow:
1- Choosing a good image professional photographer or not, find your own style
Beyond the text, the choice of photos is important. Indeed, a page with long texts is not always easy to read and can sometimes annoy the reader. A well-illustrated and embellished article is often more pleasant to read, and will attract more visitors.
To choose your images:
Try to be original while using dynamic and colorful images
Choose images consistent with your text
Do not use the same images to illustrate your different articles, the reader should be surprised
Do not integrate too many images on the same page to avoid a "catalog" effect
2. Where can I find an image:
There are several ways to find illustrations for your website.

You can choose to create your own images in order to offer unique content. This option allows you to personalize your text as much as possible and enhance your professionalism. Readers will appreciate seeing a page that stands out from the rest.
To design your own image, you can:
Take pictures, using a camera or a good smartphone. It only takes a little imagination to find the setting or staging that will best illustrate your content. They can then be edited with a free online editor, such as Pixlr.
Create your own graphics using intuitive and easy-to-use software, such as Canva, Crello or Piktochart.

OR

To save time or get a photo taken by a professional, there are several free stock photos or paid image banks. They offer royalty-free illustrations for all themes.
3- The image format
To understand the technical aspect, you must know that an image is made up of pixels, which correspond to small dots. To obtain an aesthetic, non-pixelated visual, it is important to respect a certain image format. Resolution is the ratio of the number of pixels in the image to its size, which will actually be displayed on a medium.

On the Internet, there are three recognized formats that display correctly on the web:

JPEG = For a photograph
PNG = For a logo, an icon, a drawing… Its quality is superior to the gif.
GIF = For an animated image

For your website, the GIF format should be avoided, or should be used sparingly for pictograms for example, it corresponds to the least used format. The PNG format, on the other hand, allows you to display a beautiful image of good quality and large size. The most popular and recommended image format is JPEG.

For a good display, here are my tips:

Change the width of your image to about 1300 width for a large image and 500 for a smaller image, the height will adjust proportionally
Change the resolution to 72 pixels / inch

While high resolution gives you better quality, it also leads to longer display time. The best is to follow our advice to keep your website optimal.
4- How to name the image?
The name given to your image is essential. With the words you use, you increase your chances of appearing in search engine results like Google.

If you upload an image with the title "IMG002055.JPG" to WordPress, you will have zero SEO on Google. By naming it "yourimage.jpg", you add keywords that Google will take into account in the search results.

To have a good title, here are my tips to follow:

Always rename the image before importing it to your site
Use keywords consistent with your article
Choose three to five words maximum
Do not use accents or special characters
Don't put too many pictures though. Continue to focus on textual content and keep in mind that adding photos should remain relevant and add value to your site.
Prefer human subjects because your visitor will identify with them more easily.
Be careful when collecting your photos from the Internet, not all of them are copyright free and it is illegal to use copyrighted photos, especially for commercial purposes.