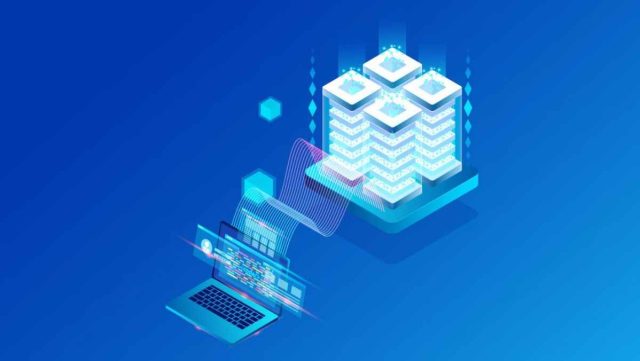 What is Web Hosting?
The files that make up a website take up some real estate on the internet, specifically on a web server. When a website (including its code, images, and other media) is hosted on a web server, those files are made available via the internet.
How does Web Hosting Work?
Hosting a website involves transferring the files that make up the site from your computer to a remote server. It stands to reason that the webhosting market would expand rapidly, given that every website requires a host to function on the internet.
Putting Away Your Data: When talking about your website, the quantity of text files, images, scripts, databases, emails, etc., that can be stored on a web server is referred to as your "webspace" (or "storage space").
Tending to the Server: Everyday upkeep tasks include CMS upgrades, plugin/module updates, backup scheduling, server/security updates, and more. Website hosts update their infrastructure, including hardware, software, and networks, ahead of schedule.
Keeping Intruders Out: When creating a website, many people forget about keeping it secure. You can't expect a secure website, but you can take steps to minimize the risks. You need to keep your data safe because it is stored in a physical facility. In this case, the servers need to be protected by firewalls if that's the case. When two computers communicate, they use a protocol called a Secure Sockets Layer (SSL) to encrypt their data.
Types of Web Hosting
Over time as technology has improved, various types of web hosting have emerged to meet the needs of websites and their customers. These are the common types of Web hosting
Shared  Web Hosting: Personal and small to medium-sized business websites are ideal for shared hosting. However, if you intend to do digital marketing or create an online marketplace, you must thoroughly investigate shared hosting options. $22 billion will be spent on the shared web hosting by web hosting market by 2020.
Dedicated Hosting: With dedicated hosting, you may lease an entire server. Although more expensive than shared hosting plans, dedicated servers are the best option for high-traffic websites or those that require extensive server administration. The web hosting market share of dedicated web hosting increased to $6.53 billion in 2020.
Web Hosting VPS : While they host several websites, virtual private servers (VPS), also known as virtual dedicated servers (VDS), provide the impression that each client has their server. Therefore, virtual private server hosting is an intermediate step between shared hosting and owning a dedicated server for your website.
WordPress: "WordPress hosting" will be understood to mean any hosting service that is optimized to run WordPress. There are various WordPress hosting options, but the most common are managed and shared web hosting. WordPress powers Twenty-two per cent of all new web hosting markets in the United States.
Web Hosting Market
Know more about web hosting here, Approximately 5,000 web hosting markets operate in the United States and Canada in 2021; three times that number do business in Europe; fewer than two thousand call Asia home. The web hosting markets will generate an estimated $71.1 billion worldwide in 2021. More than 51% of the world wide web hosting market is in the United States as of 2021. Regarding web hosting market share, Amazon Hosting is the clear frontrunner, holding 4.87 per cent of the global market.