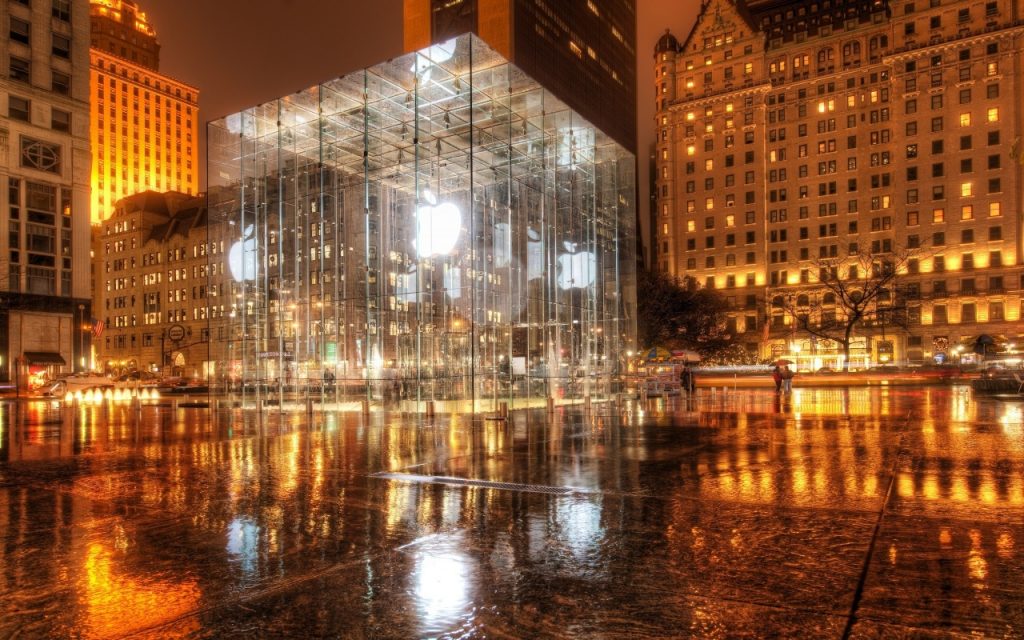 Apple's third quarter 2014 results beat those post for the third quarter of 2013, which in turn beat all previous tallies for that accounting period. Yep, Tim Cook and his Cupertino, California-based crew are killing it. Nevertheless, although no one's calling for his — this week — Wall Street only has eyes for new and, hopefully, exciting products.
Apple has announced results for its fiscal 2014 third quarter, which wrapped up on June 28. As noted in the lede, it was yet another stellar quarter for the company.
"Our record June quarter revenue was fueled by strong sales of iPhone and Mac and the continued growth of revenue from the Apple ecosystem, driving our highest EPS growth rate in seven quarters," said Tim Cook, CEO. "We are incredibly excited about the upcoming releases of iOS 8 and OS X Yosemite, as well as other new products and services that we can't wait to introduce."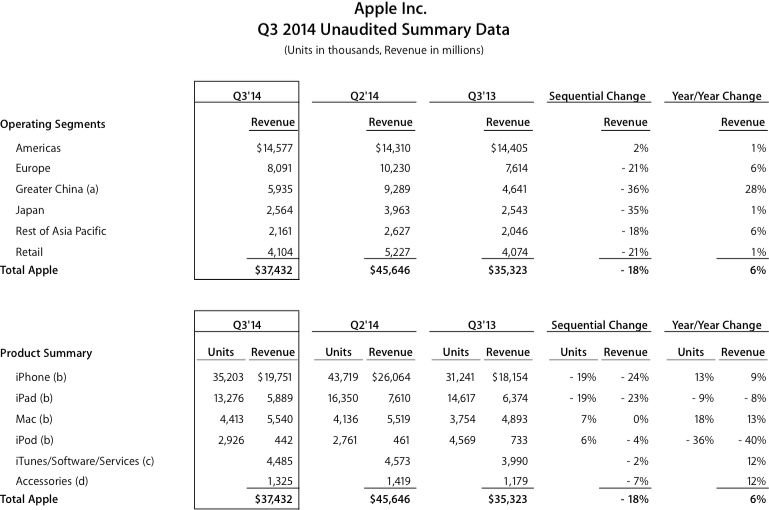 A net profit of $7.7 (vs $6.9) billion on revenue of $37.4 ($35.3) billion with the iPhone (+13 percent) and Mac (+18 percent) unit sales leading the way. Among other things, that means Mac growth has outpaced PC growth since the days of Windows Vista.
So, the media and Wall Street are celebrating Tim Cook inspired leadership, right? Pfft.
"All eyes are now on the company to unveil new products, something CEO Tim Cook has been promising for a long time now," writes Josh Lowensohn, The Verge.
Does Apple need bigger iPhones? Seriously, Samsung's having real problems selling phablets.
Also, if this is what Tim Cook failing looks like, then the PC and smartphone industries might not survive a healthy and engaged Apple…
What's your take?