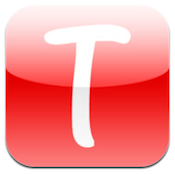 Price: Free Score: 8/10 Category: Navigation
There's a downside to people of my generation not reading the daily newspaper: true, we stay current on news just fine, but it is sometimes hard to track what events are happening in our neighborhood.
Here to fill that knowledge void is the appTime to Enjoy, developed by uTemporis. Rather than leaf through your local newspapers and circulars, you can use this handy app to find out what is happening in your city tonight.
I was pleasantly surprised by the breadth of activities that Time to Enjoy pulled up. In addition to obvious picks like local movie theatre showtimes and sporting events, I was also presented with library events, bookstore readings, concerts, restaurant specials, and more. Given that I'm not located in a major metropolitan area (I'm about 70 minutes outside of Boston), this is a pretty decent array of stuff.
It is great to be able to target your activities based on the time you are available and the distance from your current location. You can set the search radius from walking distance of 200 feet, or driving distance of up to 50 miles. With a single tap, Time to Enjoy will pull up a whole list of events for you to peruse.
To tailor your search results, you can also use the sliding Categories bar to select the types of events you most enjoy attending.That being said, a look around at local flyers and newspapers in my area showed a few prominent events that were missed.
All things considered, however, Time to Enjoy impressed me, and I'll be sure to use it again.However, it is worth noting that Time to Enjoy only covers the US, Canada, and Europe at the time of this review, though global coverage is in the works.
Time to Enjoy is compatible with iPhone, iPod touch, and iPad. Requires iOS 5.0 or later.