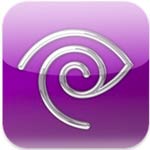 Time Warner has updated its iOS application, bringing streaming television to the iPhone and iPod Touch, in addition to the iPad. With the new app, Time Warner customers have the ability to view live television on their phones and tablets from anywhere in their house.
The app additionally allows Time Warner customers to change channels, manage programming and recording settings, and view channel listings with an interactive program guide that offers a week's worth of show information.
Of course, Time Warner has limited streaming to home WiFi networks, meaning users cannot watch TV with their device while on the go.
The official Time Warner television streaming application can be downloaded for free from the App Store. The app is compatible with iOS 4.3 or later.